Managing and protecting all enterprise data

You can more - Fotolia
Important questions about DRaaS you're not asking your vendor
Not all DRaaS vendors are created equal. Expose any weaknesses and shortcomings in your current or prospective providers by asking the following questions.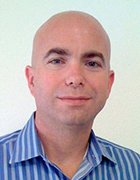 By
Disaster recovery as a service has always looked good on paper. DRaaS enables an organization to avoid the costs associated with owning or leasing a DR site, as well as the cost of equipping that site with the necessary data protection storage and ready-to-go servers.
These savings are compelling, but IT professionals need to ask more profound questions of prospective and current DRaaS vendors to ensure their products and services live up to expectations.
What steps are involved in instant recovery?
Almost every DRaaS vendor claims some form of "push-button" recovery. While this often implies instant recovery, the technology usually doesn't fix things immediately. In most cases, the DRaaS offering has to run through a series of steps before an application is ready for users to log in. This can include copying data from archive cloud storage to a higher-performing storage area.
Copying data takes time, even in the cloud. It can be a few hours before the application, and its data, is on a storage tier with acceptable performance for production applications. IT therefore needs to factor in the time required to position data into its recovery time objectives (RTOs).
How are virtual machines handled?
The DRaaS offering also needs to transform virtual machines to run in the cloud. This usually means converting a VMware image, for example, into a Linux-based VM image. In most cases, this step occurs after the backup product copies data to a production storage tier.
The good news is that most DRaaS providers automate this process. The bad news is most transformations take a few hours per VM. While these conversions can run in parallel, it will still delay the recovery process, once again affecting RTO.
What about failback execution?
At some point after a disaster, an organization will repair or get a new primary data center. It should therefore know how it will execute failback. Unless the organization is comfortable keeping its applications in the cloud permanently, it needs a method to move data back on premises after a disaster has occurred. If the disaster destroys the data center, a full recovery is required.
This means moving a potentially large amount of data across the relatively small bandwidth of an internet connection. With DRaaS, however, a customer can continue to run its environment in the provider's cloud until the restoration to the new data center is complete. During the replication time, the customer is likely to incur a surcharge for using the provider's compute resources, so completing this task as quickly as possible is essential.
You should look for DRaaS providers that can bulk ship a baseline set of data and then sync just data changes after recovering the baseline data set.
A more common outcome is when a disaster affects only part of the data center or the declaration turns out to be a false alarm. In these situations, a customer needs the ability to do a smart compare between the primary data center and the cloud data center. The goal is to send only the data that changed while production was running in the cloud. Having to resort to a full recovery when most of the data is in-place is unacceptable.
DRaaS is maturing
The good news is that DRaaS is maturing. Vendors are moving from a basic DR service that saves customers money to one that improves their DR readiness. In its early form, DRaaS was a "better than nothing" option. Now, in many cases, it is better than what many organizations have in place.
Today's DRaaS offerings can preemptively position data for the most critical applications onto high-performance cloud storage. Additionally, some cloud providers deliver excellent performance from second- and third-tier cloud storage. These products can also pre-transform or restore without transformation. Finally, some providers can bulk ship data, which can organizations can use to restore systems quickly. If the software supports a smart-sync recovery, then only a small amount of data that changed while the baseline data set was in transit needs to be recovered.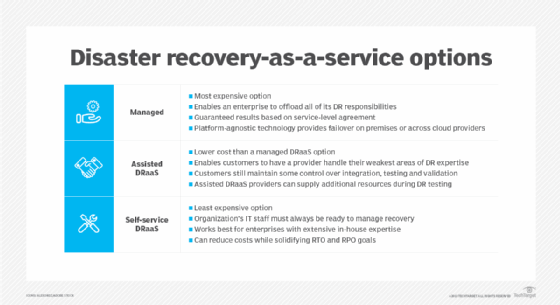 DRaaS has come a long way since its beginnings. Organizations of all sizes can count on the technology to not only reduce DR costs, but to improve processes. Although the technology is one of the best use cases for the cloud, organizations still need to perform their due diligence to ensure the provider they choose meets their needs.
Dig Deeper on Cloud disaster recovery