ashumskiy - Fotolia
DataRobot layoffs come after years of growth
Boston-based automated machine learning vendor DataRobot, a major player in the AI industry, has laid off employees amid the coronavirus pandemic after years of fast growth for the company.
AI vendor DataRobot, after several years of explosive growth, laid off employees due to what it said were "changing market conditions" caused by the coronavirus pandemic.
While the pandemic has hit the retail and travel industries the hardest, the IT industry and some AI vendors have also been forced to contract due to the global health crisis.
DataRobot, which is based in Boston and has become a major player in the automated machine learning industry since it was founded in 2012, has laid off an unspecified number of employees worldwide, the company acknowledged. The DataRobot layoffs apparently took place at the end of March.
Tech layoffs
Before the coronavirus pandemic, DataRobot had been growing quickly and had raised nearly half a billion dollars in venture capital funding. It acquired three software vendors in 2019: Cursor, ParallelM and Paxata, in December. DataRobot also appointed a new president and COO, Dan Wright, Feb. 11.
DataRobot has more than 1,000 employees, according to Craft, an enterprise intelligence web site. The automated machine learning vendor also has offices in San Francisco and Chicago, as well in Australia, Germany, Japan, Singapore, Ukraine and the United Kingdom.
The AI vendor had also been "hiring like the dickens," Forrester analyst Mike Gualtieri said. "I surmise that the layoffs could have been a combination of opportunistic organizational right-sizing and risk mitigation."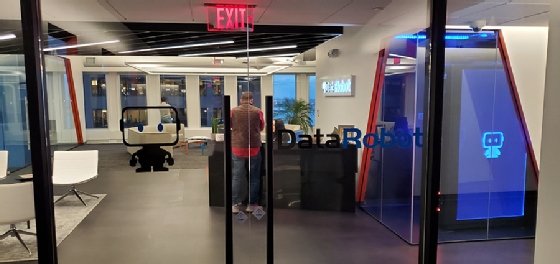 In a prepared statement, DataRobot highlighted that quick growth, as well as the changing market conditions due to the spread of COVID-19, the illness caused by the virus.
DataRobot refused to say how many employees it let go, but it appears to be a considerable number based on posts on professional networking site LinkedIn.
Businesses need to regularly evaluate teams and internal investments, and because of that, as well as the uncertain economic climate, "we have decided to streamline areas to realign with our current business focus and go-to-market strategy," the vendor said.
That includes cutting non-essential operational expenses, among them making reductions to its workforce, DataRobot said. The company said it is providing severance packages and outplacement services to laid-off employees.
Some former employees posted about their job losses and the DataRobot layoffs on LinkedIn. Most of them worked in marketing and communications jobs.
"My journey with DataRobot has unfortunately ended as the company made the difficult decision to lay-off employees," Sheila Lahar, former director of content marketing at DataRobot, said in a March 27 post. "While I learned a lot about Al and machine learning during my time there, I learned so much more from a group of brilliant colleagues and for that I am grateful."
AI investments
Meanwhile, unemployment claims have skyrocketed across the country, with more than 3.3 million Americans filing for unemployment benefits amid the collapse of many sectors of the economy. One recent estimate from the Federal Reserve Bank projected employment reductions of some 47 million due to the pandemic.
Enterprises who have already invested and benefited from AI projects will accelerate adoption post-pandemic.

Mike GualtieriAnalyst, Forrester
Even so, some businesses will try to maintain AI investments and seek to capitalize on them when the economy starts to function more normally again, Gualtieri said.
"Enterprises who have already invested and benefited from AI projects will accelerate adoption post-pandemic because they have the confidence to use it successfully," he said.
Yet, enterprises still just dabbling with AI will likely pull their efforts back, because they lack the competence to ensure success with AI projects, Gualtieri said.