kentoh - Fotolia
Automated data governance vendor Immuta gets key update
An update to Immuta's automated data governance enabled one of its users to better anonymize its consumers' data and control who has access to it.
Data privacy is important to Drop, the developer of a shopping rewards mobile and browser application. The company's applications have millions of users, whom Drop helps keep anonymous and safe with a data privacy and control software from Immuta, an automated data governance software startup.
Drop recently started using a major update to Immuta's platform that introduced new data anonymization capabilities, as well as an integrated partnership with Snowflake, the cloud data warehouse vendor. The partnership enables joint users to more easily analyze and share sensitive data, while the updates add new anonymization and external masking features.
The new capabilities, released May 4, enable Drop to more effectively anonymize their users' data while also providing tighter integration between Drop and Snowflake for its data consumers.
Drop into data privacy
Drop, whose millennial-aimed app automatically rewards users for making routine purchases, first began using the Immuta platform late last year.
The app developer turned to Immuta to automate data controls that ensure Drop internally controlled who had access to specific data, said Darren Fung, CTO and co-founder of Drop.
Before using the Immuta platform, Drop manually built data governance control in each of its data stores, down to a database level. The process was time-consuming and, from a time and monetary perspective, inefficient.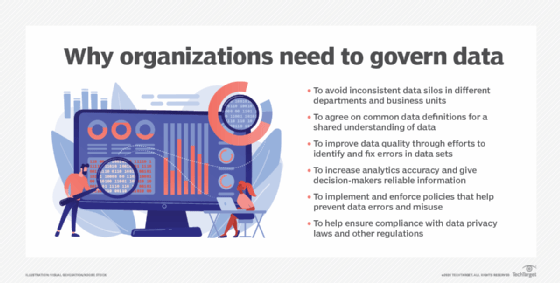 Immuta, Fung said, helped speed up the process.
Founded in 2015 and headquartered in College Park, Md., Immuta sells a scalable, low-code platform that enables users to catalog data, create and enforce data privacy policies and anonymize sensitive data across a collaborative and secure environment.
They make it very simple for really everyone to build policies around data governance.

Darren FungCTO and co-founder, Drop
"They make it very simple for really everyone to build policies around data governance and make sure they are important," Fung said.
It took Drop a few days to get the platform up and running, and several more days to set up and tweak the new data controls.
Drop was an early user of the recent Immuta updates, which Fung said helped Drop better anonymize sensitive user data for doing analytics on it.
"There's only so much that you can do with very rudimentary masking techniques," Fung said.
By default, Drop masks its users' age and names, among other things, when performing analyses. But still, Fung said, certain pieces of information could be used to reverse-identify a user.
Anonymizing data
With Immuta's new k-anonymization features, however, it's significantly harder to do that.
A k-anonymity privacy model suppresses identifying factors while keeping the information needed for analysis.
If a retailer wanted to analyze user data to discover the general location and age of people who buy a particular product (lawnmowers, for example), they could suppress users' names and exact locations, while keeping their ages, products they purchased and state they live in.
K-anonymization only works if a large group of individuals shares the same identifying factors, such as the same age and state; otherwise, even general information could be used to identify an individual.
In the Immuta platform, "K-anonymization can suppress unique values," pieces of information that might otherwise give up the identity of an individual, said Steve Touw, CTO and co-founder of Immuta. Before the update, users had to manually introduce k-anonymization.
Meanwhile, external masking, another new feature in the recent platform update, enables users to encrypt or tokenize data before putting it on the cloud. They can then use Immuta to automatically decrypt or de-tokenize data when it's in a more secure area.
"This gives [users] the security of having their data encrypted," Touw said.
Immuta makes data governance and data privacy simple, Fung said. And that, he said, is "really great for the industry as a whole."