phonlamaiphoto - stock.adobe.com
IBM acquires RPA vendor to enhance automation suite
IBM bought a Brazilian RPA and chatbot vendor to expand its collection of automation products.
IBM said Wednesday it reached an agreement to acquire a Brazilian RPA vendor in a move that will add RPA to IBM's suite of automation tools.
The company, WDG Soluções Em Sistemas E Automação De Processos LTDA, is informally called WDG Automation.
"IBM doesn't currently have an RPA offering (beyond partnerships), so this plugs a hole for them," said Alan Pelz-Sharpe, founder of market advisory and research firm Deep Analysis. "Frankly, it looks like a smart move; they have acquired a firm with good basic technology at most likely a modest price."
Low-code RPA
Based in São José do Rio Prêto, Brazil, WDG Automation primarily sells robotic automation systems, chatbots and automation software to enterprises in Latin America. Its low-code/no-code platform is designed to enable business users to easily create bots.
IBM said it plans to integrate more than 600 prebuilt RPA functions from WDG Automation into its Cloud Pak products on Red Hat OpenShift, beginning with Cloud Pak for Automation.
Integrating WDG Automation technology into Cloud Pak for Automation, a platform for building and running automation applications, will enable IBM customers to deploy bots faster and automate more workflow processes.
Eventually, IBM aims to integrate WDG Automation technology into its other products, including Watson AIOps, a tool meant to automate processes that help CIOs detect, diagnose and respond to IT anomalies, IBM said.
IBM did not disclose the price of the acquisition. WDG Automation is a privately held company with between 101 and 250 employees, according to business information provider Crunchbase.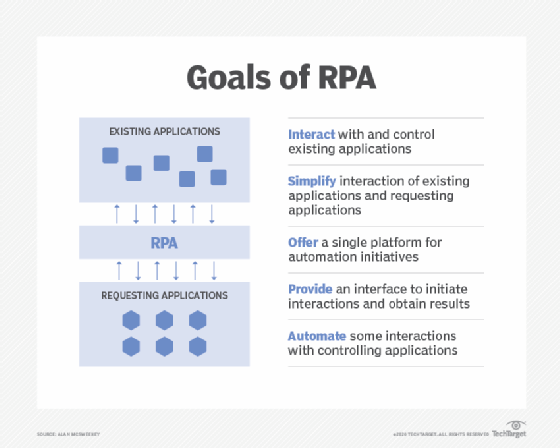 RPA consolidation
The acquisition comes after Microsoft's purchase of RPA vendor Softomotive in May.
Given Microsoft's acquisition, IBM needed to make a similar move, said Burley Kawasaki, chief product officer at process automation vendor K2.
Frankly, it looks like a smart move.

Alan Pelz-SharpeFounder, Deep Analysis
"Especially given the focus that IBM has historically had on AI with IBM Watson, they can't afford to be left out of the party, so to speak," Kawasaki said.
The acquisition helps validate the importance of AI and automation, and is part of a larger consolidation in the tech industry, he added.
"You would expect the other major cloud platforms, like Amazon and Google, to follow suit and acquire or build RPA capabilities to round out their capabilities around AI," Kawasaki said.