Gajus - Fotolia
Assured DP partners with Rubrik, Equinix in DraaS twist
Assured DP is putting its own stamp on the disaster recovery-as-a-service market, creating a DRaaS offering through a partnership with Rubrik and Equinix.
Assured Data Protection Limited is partnering with backup vendor Rubrik and data center provider Equinix Inc. to provide a variation on disaster recovery as a service.
Assured DP got its start in the United Kingdom and launched a U.S. operation in 2016 in Fairfax, Va. The company bills itself as a Rubrik-as-a-service provider. Rubrik's flagship Cloud Data Management software platform supports use cases such as backup, replication and DR. Rubrik bundles its software on its own hardware appliances, as well as on servers from third-party vendors, such as Cisco, Hewlett Packard Enterprise and Dell. Rubrik's platform can also be deployed as a software instance in public clouds, including AWS, Azure and Google Cloud Platform.
Organizations have the option of running Rubrik in-house for data protection. But Assured DP customers opt for the as-a-service approach so they can "outsource the day-to-day responsibility for ensuring that backups run successfully," said Stacy Hayes, managing director for the Americas region at Assured DP.
Customers, he said, also use Assured DP's 24/7 availability and depth of data protection knowledge as an extension of their IT departments. The company provides assistance in everything from daily operations to DR support, he noted.
In addition, the cost of running a DR site with duplicative storage hardware may prove beyond the resources of some organizations -- smaller companies in particular. DRaaS, which substitutes the cloud for a customer-operated DR site, has become an increasingly popular alternative.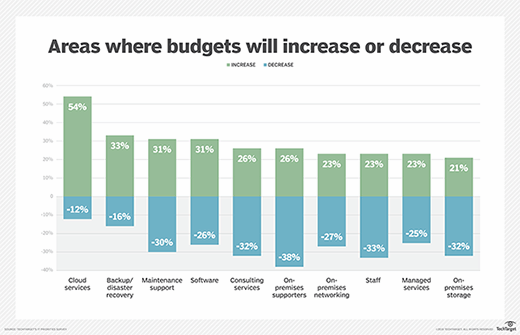 Getting into cloud
DRaaS also provides the first steppingstone to the cloud for some customers.
"All the customers we engage with are on a journey to the cloud," Hayes said. "The question is: How do they get there? One of the best ways to do that is to leverage the cloud for backup."
In Assured DP's DRaaS approach, a customer runs Rubrik on premises for local backup and uses the platform's replication function to transmit data to a Rubrik instance housed in an Equinix data center in the Washington, D.C., area. The Equinix facility provides SSAE (Statement on Standards for Attestation Engagements) 16 SOC (Systems and Organization Controls) 1 Type II and SOC 2 Type II compliance.
Hayes said higher levels of security can be found in public clouds but at a premium cost. He cited three reasons for running its Rubrik-as-service offerings from Equinix:
Customers are looking for third-party providers, such as Assured DP, to serve as backup and DR targets outside of the traditional hyperscale clouds.
Equinix colocation capabilities provide the ability to host physical assets to support DR. Those assets could include customer firewalls or physical replication/recovery targets, such as Nutanix instances.
Equinix Cloud Exchange (ECX) Fabric provides a private interconnection that gives Assured DP and its customers direct access to hyperscale clouds.
Connecting to public cloud ecosystems via Equinix saves on infrastructure costs and improves Assured DP's service time to market, Hayes said. "It increased operational and application performance by optimizing bandwidth and reducing latency, as well as enabled us to place security controls closer to the cloud," he added.
This focus on security lets Assured DP market to customers with sensitive data and compliance obligations in verticals such as healthcare, financial services and government. For example, Assured DP protects criminal justice information systems data for Pueblo County, Colo.
From an economic point of view, customers lacking funds for a second Rubrik site can avoid the capital expense and tap a consumption-based option that takes advantage of Rubrik in Equinix, Hayes said.
D.C. and beyond
Assured DP's DRaaS offering currently runs a Rubrik instance in an Equinix data center in metro Washington, D.C. But the company has the potential to tap Equinix resources in a range of geographic markets.
"While we're in D.C. today, we can meet evolving edge strategies for clients around the world, because it's quick and easy to stand up a Rubrik node in any of the 37 ECX Fabric markets located across five continents," Hayes said.
Partner ecosystem
Assured DP is a Rubrik Service Delivery Partner, a Rubrik channel partner subset that provides DRaaS, backup as a service and data archival services.
We give them more options and routes to consumption.

Stacy HayesManaging director for the Americas region, Assured DP
Rubrik generates 100% of its revenue through channel partners such as Assured DP. "We are finding tremendous success with companies that have these cloud data management practices," said Wendy Bahr, chief commercial officer at Rubrik. Bahr, formerly Cisco's channel leader, joined Rubrik earlier this month.
In addition to Service Delivery Partners, Rubrik works with resellers, distributors and technology companies.
Assured DP, for its part, strives to be 100% indirect in its sales efforts, Hayes noted. The company collaborates with Rubrik's channel in doing so. "We set up Assured DP to be totally symbiotic with the existing Rubrik distribution model," he said.
Asssured DP also serves as a Rubrik white-label services partner. This designation lets the company offer reseller partners white-label services that they can sell under their own brand.
Hayes said Assured DP expands the menu of deployment models -- from on-premises installations to as-a-service access -- that Rubrik resellers can offer their partners. Rubrik's reseller partners, he noted, include companies such as CDW, Presidio, SHI and World Wide Technology.
"We give them more options and routes to consumption," he said.