TheSupe87 - Fotolia
Cloud services offerings: Partner investments on the rise
Managed service providers and other channel firms are upping their investment in cloud services but must confront the challenges of cloud profitability and revenue contribution.
Channel partners are pursuing cloud services offerings as a growth opportunity, but those companies continue to face challenges as they seek more business in that technology field.
That's one takeaway from recently released market research studies on managed service providers (MSPs) and other channel firms. The reports show that most partners now offer some type of cloud service and are investing in such services. But cloud's contribution to overall partner revenue remains small and cloud profitability can prove elusive.
Kaseya's 2018 MSP Benchmark survey, released Feb. 21, shows widespread service provider adoption of the cloud model: Eighty-six percent of the 900 MSP respondents worldwide said they currently offer cloud services. That's quite a jump from recent years when channel acceptance of cloud was tepid. In TechTarget's 2016 Channel Directions survey, for example, only 40% of the partners surveyed said they offered cloud services.
An additional sign of growing cloud endorsement comes from The 2112 Group, a business strategy firm that focuses on direct and indirect sales channels. The company's 2018 Channel Forecast report found 60% of respondents are investing in cloud services to grow their businesses.
"We continue to see strong interest in cloud-based backup, cloud infrastructure and managed services," noted Larry Walsh, CEO and chief analyst at The 2112 Group.
Walsh described the latter service as the convergence of hosted servers and applications on third-party platforms that are managed by partners. He also said partners are interested in managed workloads -- that is, the management of cloud-based business processes.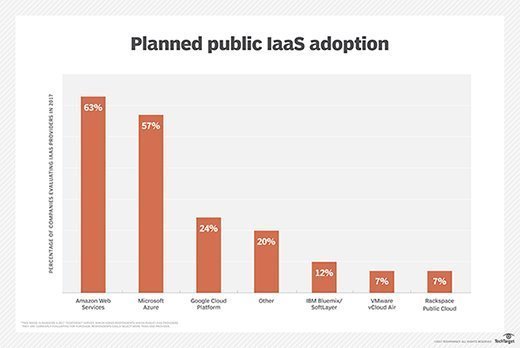 Partners invest in cloud services offerings
Anecdotal evidence suggested that partners are indeed ramping up their cloud services offerings. Quisitive in February rolled out its Microsoft Azure Cloud Assessment Program and unveiled plans to hire 50 IT consultants over the course of 2018 to meet the demand for cloud services.
Steven Balusek, chief services officer at Quisitive, said Microsoft Azure represents the main area in which the company is hiring at the moment. He said the scope of hiring includes Azure application, infrastructure and data architects along with Azure infrastructure and data engineers.
Balusek said Quisitive is hiring resources to support its Microsoft Azure assessment teams, noting those resources will "quickly move into key projects as the next step."
The Microsoft Azure Cloud Assessment Program is a six-week initiative that offers a 3-year cloud ROI analysis and aims to help organizations define a business case for migration. Balusek said the resources Quisitive is hiring will support its Microsoft Azure assessment teams, noting those resources will "quickly move into key projects as the next step."
Those projects include cloud migration, platform development and cloud data initiatives such as rethinking data lake solutions.
Insight Enterprises, meanwhile, recently launched a backup-as-a-service offering that combines private cloud storage with the ability to burst into public clouds for additional capacity. Mike Parsons, vice president of Insight's engineering services, cloud and data center transformation division, said the service taps relationships with storage vendors NetApp, Pure Storage and Veritas.
"We deploy their technology in the client's data center or clients' colocation [facility] or in a hosting partner we provide," Parsons said.
Insight implements, integrates, manages and supports the technology. If a customer encounters a usage spike, the backup service can provide an extension into Amazon Web Services or Microsoft Azure public clouds, noted Phil O'Konski, practice director of Insight's managed services, cloud and data center transformation division.
Growing the cloud contribution
Launching cloud services offerings is one thing, but the test for some partners has been growing that portion of their overall business.
Channel consultant PartnerPath's 2018 State of Partnering study indicated that the cloud, for all its growth, still ranks below other services with regard to revenue contribution. The PartnerPath study of 220 solution providers noted partners "are not yet seeing cloud revenues as an enormous percentage of their overall business."
While partners' cloud revenue is actually growing, their traditional service offerings are growing faster.
"In the four years we've been asking this question, there has been very little shift to cloud as a percentage of their overall business makeup," the PartnerPath report noted.
The Kaseya study reinforced this observation: The survey said 8% of an MSP's total revenue comes from private and public cloud services. Managed services, break/fix services and product reselling were the top revenue contributors, according to the report.
The 2112 Group's Walsh suggested partners in 2018 will be focusing on sales to make good on their investment in cloud.
"Over the last few years, partners have made substantial investments in cloud services and capabilities, as well as other emerging technologies," he said. "What they're trying to do this year is increase the sales to capitalize on those investments."
Professional services key to cloud profitability
Cloud profitability is another challenge for channel partners. Industry analysts believe the professional services sold around a public cloud engagement provide better margins than the cloud offerings themselves.
Partners are "expanding professional services, which is the largest contributor to their profits," Walsh said. "Cloud computing profitability for partners is closer to that of hardware sales."
Jeff Kaplan, managing director at ThinkStrategies Inc., a Wellesley, Mass., cloud consulting firm, said margins for simply reselling a cloud service are very small.
"The real money is in adding value via consulting, integration and other ongoing project work," he added.
Partners may make 30% or more margins on managed and professional services, according to Walsh.
The real money is in adding value via consulting, integration and other ongoing project work.

Jeff Kaplanmanaging director, ThinkStrategies
"Managed cloud services is the next iteration of the managed services story, particularly in the midmarket and SMB [small and medium-sized business] segments that lack in-house IT resources and cloud expertise," he said.
The PartnerPath study said partners adapting to the as-a-service world are bolstering their consulting, business process optimization, provisioning and other services to "drive the lion's share of their profits."
The push into services, however, could result in another challenge for channel companies: vendor conflict.
"This often puts them in direct competition with vendors' professional services organizations, which also vie for those lucrative service dollars," according to PartnerPath.