phive2015 - stock.adobe.com
Digital inheritance project unites startup, consultant
The second phase of a project to create an ecosystem for transferring blockchain assets is getting underway as Synechron contributes technical resources to Swiss startup PassOn.
A question of succession is surfacing as blockchain assets expand from cryptocurrencies to emerging areas, such as real estate: How will heirs and beneficiaries obtain their digital inheritance when the owner dies?
Synechron Inc., a digital IT consulting firm based in New York, is partnering with Swiss startup PassOn AG, which focuses on the transfer of digital assets included within inheritances, to address just this. The companies recently completed the initial phase of a succession planning application that uses distributed ledger technology to provide on-chain transmission of blockchain assets.
"We believe that, in the future, everything that has value will have a digital representation on the blockchain," said Stephan Wippermann, CEO at PassOn. He said an initial focus on cryptocurrencies will eventually shift to include real estate, art and collectables, among other assets.
Synechron is also on board with this vision, which is based on the emerging digital strategy of asset tokenization. Asset tokenization fractionalizes the ownership rights to various asset types into tokens, or digital coins. Blockchain's role is to manage those ownership rights. Synechron earlier this year launched a Wealth Tech Accelerator program, in which the company plans to help wealth management firms create new investment opportunities through asset tokenization and blockchain.
Digital inheritance project enters new phase
There are hundreds of startups in the blockchain space [in Crypto Valley], and it can be very difficult to find the right resources.

Stephan WippermannCEO, PassOn
Synechron and PassOn have wrapped up the first phase of the digital inheritance project, which Wippermann described as an exploratory stage "to make sure we are capable of building the technology." In this phase, Synechron contributed its digital, UX, blockchain and fintech consulting expertise to create a minimum viable product, according to the consulting firm.
PassOn, meanwhile, provides its PASS Coin token, which contains a smart contract and lets people transfer assets to beneficiaries. The PASS Coin token is based on the Ethereum platform.
The second phase of the project, now getting underway, will involve building an ecosystem around the blockchain technology, Wippermann said, noting the stage will run 12 to 18 months. Deliverables will include the development of a production-ready wallet and APIs for integrating B2B clients and exchanges, according to Synechron.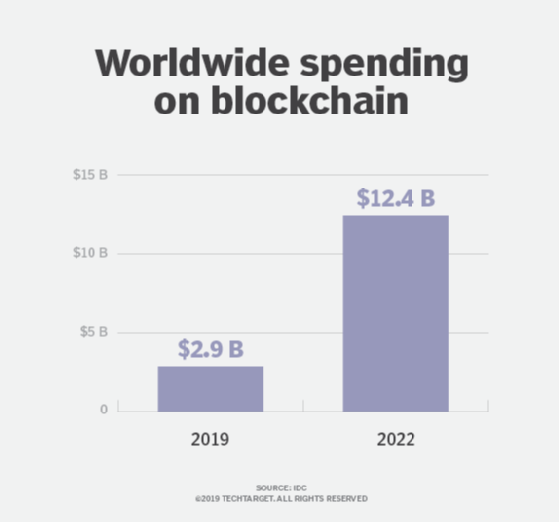 Synechron resources will supplement PassOn personnel during this stage of the project. PassOn is located in Zug, the heart of Switzerland's Crypto Valley. The concentration of blockchain-oriented startups in that area makes it challenging to staff projects.
"There are hundreds of startups in the blockchain space here, and it can be very difficult to find the right resources," Wippermann said.
While PassOn's founders have IT backgrounds, the company realizes it might struggle to find the technical skills it needs to run the project, Wippermann noted. The company plans to ramp up 10 to 15 developers in the second phase. PassOn will hire people to meet that need but will also use its Synechron relationship to source expertise, he added.
Legal framework on tap
In the second phase, PassOn will also create a legal framework for transferring blockchain assets. That framework will take into account the fiscal and succession laws of Switzerland, where the company's technology will initially go into production.
PassOn's digital inheritance technology will debut in Switzerland because of that country's more advanced blockchain regulatory environment, Wippermann said. The company plans to expand to other countries, such as Germany and Spain, he added.
Dig Deeper on Emerging technologies for MSPs