Fotolia
Drone services market requires vertical skills
Commercial drone services are in high demand across such vertical markets as agriculture, construction and telecommunications, requiring service providers to specialize.
Frank Segarra's business model transformation stands out in an industry brimming with makeovers: a shift from telecommunications consulting to the drone services market.
It was actually a two-step transition. Segarra worked 16 years to build an indirect sales channel for a collaboration hardware and software products vendor, but decided to launch a cloud consultancy, ConnexiCore, to take advantage of the on-premises-to-cloud shift. ConnexiCore, based in Milford, Pa., got its start in late 2014, focusing on the unified communications (UC) space. But the cloud and UC gambit didn't provide the expected differentiation.
"It was a very saturated marketplace," Segarra said, noting a lack of innovation as well. "I didn't feel challenged by it."
Accordingly, ConnexiCore began to introduce new products and services, one of which was a drone line of business. The drone segue was not necessarily a stretch for Segarra, who is an avid drone flyer and an aviation enthusiast. The drones-as-a-service model took off and ConnexiCore soon had clients across the country asking for construction site surveys, agricultural work and industrial inspections. Drones for business use became a hot market.
"It absolutely went crazy," Segarra said of his drone service provider business.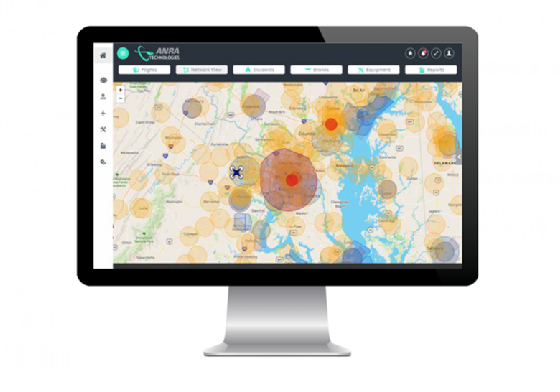 A booming business
Drones are indeed becoming an enormous technology segment. Goldman Sachs estimates the market will hit the $100 billion mark by 2020, citing businesses and civil government as the fastest growth opportunities. While commercial drone services are hardly a staple of the typical channel partner's portfolio, some companies are beginning to develop services around the unmanned aerial vehicles (UAVs). Last year, World Wide Technology, an IT solutions provider in St. Louis, entered an alliance with Dedrone, a drone detection technology company that provides a platform for tracking drones through radio frequency sensors and other approaches.
Interest in drone missions can sometimes overwhelm the supply of pilots. During a panel discussion on drones at the recent CompTIA ChannelCon 2018 event in Washington, D.C., Segarra discussed the challenge of meeting the demand for drone market services. As drone requests came in, he had to figure out a way to serve his growing client base without having to be at every job site. Segarra's response was to vet drone pilots and build a cloud-based portal, through which the pilots -- ConnexiCore works with about 200 pilots in the U.S. -- could receive work orders.
"I can preconfigure the mission in many cases," he said.
Find a vertical, learn how to operate in that vertical and become excellent in that vertical.

Douglas Spotted Eaglefounder and director of educational programming, Sundance Media Group
Drone missions typically revolve around the needs of particular vertical markets. Segarra said one of ConnexiCore's earliest drone projects was for an agriculture client who requested a flight analysis of a farm to see irrigation patterns. The Architecture, Engineering and Construction (AEC) field, in which drones are among the technologies driving digital strategy, is another important vertical for the drone service provider.
In the AEC market, opportunities include conducting progress-monitoring missions in which a drone surveys a construction site over the course of a project. Drones are also used to track assets -- bulldozers and other construction equipment -- at a job site, Segarra noted. In the telecommunications market, meanwhile, drones are deployed to inspect cellphone towers.
Douglas Spotted Eagle, founder and director of educational programming at Sundance Media Group, a drone consulting firm in Las Vegas, noted the importance of vertical market expertise in the commercial drone services market. Spotted Eagle moderated the ChannelCon drone panel.
"Find a vertical, learn how to operate in that vertical and become excellent in that vertical," he advised.
Amit Ganjoo, CEO at Anra Technologies, agreed that a drone service provider should be prepared to craft a solution that meets a client's specific requirements. Anra, based in the Washington, D.C., area, provides an operational platform for launching and managing commercial drone operations.
"What we are seeing, it is not a one-size-fits-all kind of solution," he said, speaking at ChannelCon. "It needs to be tailored."
For example, a customer asking for a cellphone tower inspection might need to integrate drone mission data with a back-end asset tracking system, whereas an AEC customer may want to create 3D models from drone images and require building information modeling software integration.
A wild ride
The task for a drone service provider is to match myriad drone options to a specific customer's mission. Drones vary in size and type: fixed-wing craft versus single- or multi-rotor drones, for example. Drones may be equipped with a range of cameras and sensors for capturing still images, video, thermal images and multispectral images, to name a few possibilities. In addition, various drone software products may be purchased to plan flights, let pilots fly remotely, process images, analyze data, and check for compliance with drone regulations and airspace rules.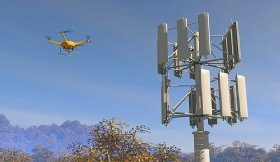 Segarra, who co-chairs CompTIA's Drone Advisory Council, said the patchwork of drone technologies currently lacks standards. In the telecom world, standards such as Session Initiation Protocol (SIP) cut across vendors such as Avaya, Cisco and Mitel. SIP is SIP regardless of the vendor, but no such protocol exists in the drone technology space, he noted.
Segarra cited the example of a citrus orchard owner in Florida that requested the drone service provider use a particular vendor's drone and fly the mission using a particular drone software platform. ConnexiCore had to decline the opportunity because it doesn't work with the drone platform the owner requested.
Standards, however, will emerge, Segarra said. He's currently working with the Drone Advisory Council to put together best practice standards for the drone field.
In the meantime, the commercial drone services market remains largely untapped from a channel perspective -- and certainly untamed.
"It is such a new field that it is like Wild West city out there," Segarra said.
Dig Deeper on Emerging technologies for MSPs