RFsole - Fotolia
Edge computing market: Far-reaching opportunities for channel partners
The confluence of edge computing and IoT are generating a broad range of partner opportunities. Learn about the scope of the edge computing market and skills needed to pursue it.
Steve Shaffer is betting the house that edge computing will transform the casino gaming industry.
Shaffer, CEO of IT service provider Zunesis, said they are testing a video analytics app inside a device placed next to a casino's video surveillance camera. The device will sense when someone under the age of 21 sits down at a card table and trigger an alarm. This will prompt a spotter walking the casino floor to check the person's ID, potentially saving casinos millions in fines, he said.
Right now, Shaffer maintained, finding underage gamblers is an "inexact science," and it's expensive for casinos to have to hire spotters to walk the floors 24/7.
Previously, that video feed would have to be analyzed in a room with feeds on multiple camera screens. Edge computing provides the means to put video analytics near a video camera at "the edge," with enough intelligence, compute capacity, storage and 4K high-resolution video to identify suspicious gamblers in real time, he explained.
Shaffer said their goal is to help customers make faster decisions. "The whole idea is we're not relying on the computing and storage and networking resources back in the data center to accomplish the business need. We're trying to put as much intelligence as close to the thing we want to control or monitor as possible."
Edge computing market scope for partners
Edge computing pushes applications, data and computing power services away from a centralized data center and closer to the sources of the data on a network. "The ability to do 'edge compute' is not new," noted Mike Fratto, research director at GlobalData. "It's the advances in hardware, software and services that are making it cost-effective."
Edge computing is often coupled with internet of things, taking the data from IoT devices and providing local processing to improve performance and reliability, he said. When computing is done closer to the network edge, data can be organized in near or real time.
The reason to place computing power at the edge rather than in a cloud data center is "because conditions of the IoT application may require it for top performance and compliance," said Perry Lea, chief innovation officer at solutions provider Rumble, of the edge computing-IoT relationship. Because edge computing is typically a necessary component in an IoT offering, it is critical for channel firms to know how to apply it; otherwise, they cannot be successful in delivering viable IoT offerings, he added.
"Channel firms should take note as the proliferation of IoT devices and the strong growth in streaming content and applications, paired with the end users' need for low-latency and high-availability connectivity, is driving demand," agreed Tamara Prazak, director of channel strategy at IT services management firm Flexential. "The opportunities for the channel are vast, spanning edge data center services to network connectivity."
The edge computing market is poised to impact a number of industries, such as highly distributed organizations like retail, hospitality and logistics, Fratto said. "Those companies have physical assets that need software and services, but IT can be expensive. [They need] an edge compute strategy that reduces IT overhead and travel significantly."
The opportunities for the channel are vast, spanning edge data center services to network connectivity.

Tamara Prazakdirector of channel strategy, Flexential
Oil and gas and agriculture are among vertical markets that rely upon sensors where data is collected and acted upon. These markets can also benefit from edge computing-IoT technology, he added.
Small and medium-sized businesses (SMBs) can also use edge computing, but typically they don't have many locations, so it may not make sense for them, he said. The business decision comes down to whether this approach will be more cost-effective for an SMB in three-to-five years' time.
"Where I think SMBs can benefit is [in] acquiring a managed service that is moving toward or currently offers an edge computing platform," he said. SMBs can then offload "as much IT that is not core to their business" to the managed services provider (MSP). Managed services cost more overall, but they also free up internal resources to work on revenue-generating tasks, which is far more important, Fratto added.
Edge computing -- or in MSP parlance, network functions virtualization -- adds more capabilities to branch locations and the ability to make changes via software updates and to simplify operations, Fratto said. "These programs from MSPs are still quite new, so understanding the current capabilities and roadmap is important to get the right alignment."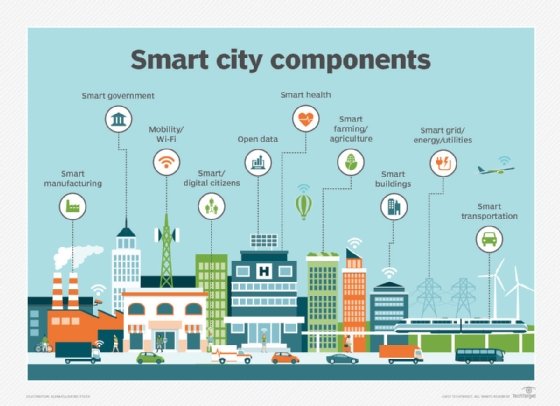 The trends driving the edge computing market
Many of the large players in the legacy data center and server manufacturing spaces have new organizations building edge computing appliances, from rugged PCs for the edge to smaller thin clients, Lea observed. Another trend is the adoption of new personal area network (PAN) protocols like Bluetooth 5.
"These low-cost and low-energy methods of communication are the basis of IoT for consumer, retail, smart lighting and healthcare," he said. "Managing a PAN network or PAN mesh is the work of edge computing."
5G infrastructure will also create an abundance of small-cell routers and gateways that will need to be located within buildings and dense areas to ensure millimeter waves saturate a workspace or living space, Lea said. "This also means more edge computing to provide these services."
Edge computing-IoT solutions: The questions to ask
Channel firms should consider the following when engineering their IoT solutions and whether edge computing is needed, Lea said.
Does your solution have real-time or latency sensitive elements? The typical use case here is self-driving cars that must react to thousands of stimuli in milliseconds. For example, a self-driving car will analyze a hundred objects and their path of movement using 4K resolution cameras and lidar and must react in under a millisecond to overcome a hazard. You can't do that streaming to a cloud.
Do you always have connectivity? In the case of mobile or moving systems, you can't always guarantee connectivity to a cloud or on-premises server. Therefore, some processing must be performed at the edge to ensure consistent reliability.
Are you sensitive to the cost of moving data? Take as an example, a citywide security system using video monitoring and surveillance. If you were to place four 4K cameras on every intersection of New York City and the surrounding boroughs, you would need about 104,000 cameras. This would generate on the order of a petabyte of video data monthly, which would need to stream through a carrier service, as well as be processed in a cloud. The cost of this much data would be over $250,000 a month.
Is the data sensitive? In some cases, data must be denatured, or scrubbed of content, before processing it further. For example, in streaming video data of a crowd, masking the identity of children or certain individuals may be necessary for data privacy.
Is the data accurate? We take for granted the accuracy of sensor and analog measurements, but it is often the case that there are anomalies or inconsistencies with the data that needs to be scrubbed and filtered to find errors and outliers before sending data to the cloud.
Is the data secured? Security is paramount in modern computing, as well as in IoT. Some data also needs to guarantee its origin. That requires computing at the edge for encryption, public key infrastructure or even blockchains.
Is the edge system accessible? Many IoT deployments find themselves in hostile and less-than-accessible places. IoT devices may be remotely monitored from operational technology dashboards in one region while the actual devices are located on light poles, in remote Canadian oil fields, or moving on freightliners. How do you get to these machines? In many cases, the machines have to be self-reliant.
The edge computing skills to focus on
Partners that pursue the edge computing market should be skilled at building offerings that take into account latency requirements, geography, cost and security needs to meet clients' business objectives, Prazak said. "They should align themselves with solution providers who deliver value-added solutions in edge computing [and] provide ... training on identifying opportunities, successful [edge computing use cases] and driving productive business outcomes."
Other skills and expertise that are needed include compliance and security; business continuity; and data, network and application management, said Cindy Herndon, vice president of global channel programs and operations at networking vendor Riverbed Technology.
"The traditional data center IT and SaaS developer skills now need to consider domains of embedded systems, communication technology and environmental hardening," Lea said. "The edge computer is really an extension of the corporate data center. It needs to be treated as such."
"What I would emphasize is having the business acumen to understand how your customer does something today," Shaffer added. A partner needs to look at whether the customer's network infrastructure can be moved to the edge, and if so, what will the business benefit be to them, he said. Most importantly, they need to decide whether edge computing can be done at a price point that is less than what the customer is currently paying.
"You're going to have to get smart about which software is on the market and what makes the most sense for your particular business application," he noted. "In our case, we're focusing on video analytics and facial recognition technology." Since there are probably 15 to 20 software applications available in these areas, Shaffer said, it is incumbent upon the partner to be able to tell customers that they can integrate it, and "almost present it as a finished product," since customers tend to buy things when they can understand them, he said.
"If I'm able to build a better mousetrap in a way that provides incremental business value to a customer and saves them money, then magic happens," Shaffer said. "This is the stuff channel partners should be able to do today."