FireEye Helix, revamped pricing spark channel business
Security vendor FireEye has revamped pricing, expanded rebates and is looking to bolster FireEye partners with service opportunities around FireEye Helix; other news from the week.
Retooled pricing and expanded channel rebates have stimulated partner activity at security company FireEye Inc., which reports a 20% year-over-year increase in opportunity registration.
FireEye, based in Milpitas, Calif., said it generates the majority of its revenue through channel partners and has renewed its focus over the last 12 months on working with existing FireEye partners and recruiting new channel allies. The vendor's offerings include its year-old FireEye Helix security operations platform, as well as its FireEye Network Security, Endpoint Security and Email Security product lines. Mandiant, a FireEye company, is a cybersecurity services provider that offers breach investigation capabilities.
Chris Carter, vice president of North American channels at FireEye, said the uptick in channel business stems, in part, from a revised pricing approach. The company adopted per-user pricing, which Carter said has simplified consumption from a customer standpoint, while also making it easier for FireEye partners to quote the company's products. Previously, FireEye used per-device and capacity-based pricing. That legacy pricing model required a FireEye sales representative to generate a quote.
In addition to making its products easier to sell, FireEye also redesigned its product packaging for the midmarket channel and reassessed its pricing to address the market perception "that we are expensive," Carter noted.
"We did a pretty extensive review of the market ... and made sure when we set the price point for those new solutions that they would be priced competitively from the start," he said.
We are seeing a significant uplift in activity and billing growth from our partners.

Chris Cartervice president of North American channels at FireEye
The new solutions include midmarket endpoint and email security offerings. Carter said the more competitively priced products, coupled with a new discount structure, have increased partner margins.
Amid the other changes, FireEye, as of the first quarter, has extended its back-end rebate program to Gold-level partners. Previously, only FireEye partners at the Platinum level qualified for the rebates. The rebates are based on targets -- typically tied to new-business generation -- that FireEye and its partners agree upon. The first round of payouts to Gold partners will take place in June, as the rebate program is based on six-month segments.
The changes "have been well-received," Carter said. "We are seeing a significant uplift in activity and billing growth from our partners as a result of those actions."
FireEye Helix and managed services
Carter said FireEye partners, going forward, will be able to take advantage of managed services opportunities around the FireEye Helix platform. The security operations platform supports third-party solutions, as well as FireEye products, so partners can tap the FireEye Helix platform to bring more products under centralized management.
In addition, FireEye's APIs allow partners that already have a security operations platform to extend oversight to FireEye products. Carter said partners can use the APIs to manage FireEye's Endpoint Security, Email Security and Network Security products from their own management consoles.
Carter said he is also working on an initiative that lets channel partners sell Mandiant retainers. Retainers are agreements customers sign before a breach happens to speed up the investigation process in the event of a security incident. The retainers establish a statement of work to govern the investigation process. Typically, the statement of work would be hammered out after the breach takes place when a customer engages with an incident response provider.
With retainers, however, customers "don't have to go through an agreement process," Carter explained. "They may have to add to the statement of work, but most of the hard work ... will already have been done."
In addition to selling the retainers, FireEye partners also have an opportunity to provide services after Mandiant concludes its investigative work. A customer may hire a channel partner to help it transform its security stance to protect against future breaches, for example.
"There is always a huge service opportunity when we leave," Carter said.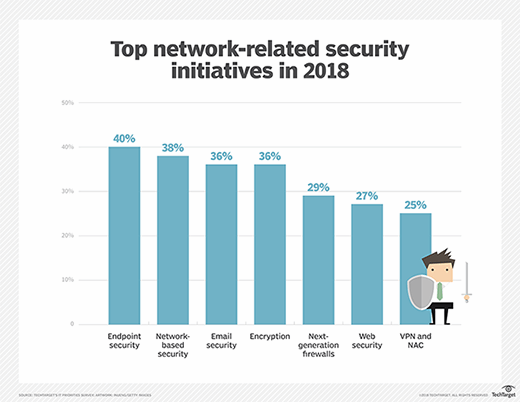 Rackspace buys Salesforce consultant
Rackspace has acquired RelationEdge, a Salesforce platinum consulting partner and digital agency.
RelationEdge, based in San Diego, has 125 employees and offices in 12 U.S. cities. Rackspace said it intends to operate RelationEdge under RelationEdge's current leadership and brand. The Salesforce consulting firm was founded in 2013.
A Rackspace spokeswoman said the acquisition will "enable Rackspace to expand its role as a preferred partner for managing a customer's complete application portfolio" at a time when enterprise and midmarket companies increasingly deploy SaaS applications. The deal will also add implementation and managed services for Salesforce applications, she added.
The RelationEdge acquisition marks the latest in a series of transactions in which a major IT services provider purchased a Salesforce consultancy. Other deals include Accenture's acquisition of Cloud Sherpas in October 2015, IBM's purchase of Blue Wolf Group in May 2016 and Wipro's acquisition of Appirio in late 2016.
Asigra takes on evolving malware threats
Asigra, a cloud backup vendor that sells through the channel, has released the latest version of its data protection software.
Dubbed Cloud Backup Evolved, version 14 of the software is designed to protect customers from malware threats, the company said. Threats include what Asigra is calling Attack Loops, a type of ransomware attack that targets an organization's backup data and is continuously reinserted with restores. Asigra said Cloud Backup Evolved features tools for preventing these types of complex attacks.
"The backdrop of version 14 is that the market landscape itself has evolved," said Eran Farajun, executive vice president of Asigra, based in Toronto. "One of the biggest changes that [has] happened is around ransomware ... There has been a shift where backup is now moved from becoming a defensive vehicle to becoming an offensive attack vector. Bad actors are using backup software now in their attacks."
"Channel partners are really in a prime position to ... make sure they can reclaim the backup process and make sure it is not used as an attack vector," he added.
In addition to malware protection, Asigra said Cloud Backup Evolved enables compliance with several articles of the General Data Protection Regulation, which will go into effect next Friday.
Other news
Security vendor Tenable rolled out a certification program for its Tenable.io platform. Available through Tenable University, the Cyber Exposure certification program provides partners with training to help customers manage and reduce cybersecurity risks holistically, the vendor said. Partners can also access new role-based certifications for sales, technical and service engineers.
Auvik Networks, a provider of network monitoring and managed software managed services providers, revealed it raised $20 million in Series C financing. Auvik said it has more than doubled its partner base and internal staff in the last year.
Threat detection and management company Seceon launched aiMSSP, a new offering for managed security services providers (MSSPs). Seceon aiMSSP features "SOC-in-a-Box" capabilities, enabling MSSPs to provide customers with outsourced security operations centers services, the vendor said. Seceon's MSSP program is aimed at channel partners delivering managed security services to Fortune 5000 organizations and SMBs.
Rozo Systems, a software-defined scale-out network-attached storage vendor, unwrapped a partner program for resellers and systems integrators. Benefits of the program include joint marketing and selling, technical presales support, and training, Rozo said.
Turbonomic, which provides a hybrid cloud workload automation offering, unveiled a new partner program for solution providers, OEMs, cloud and managed service providers, systems integrators and distributors. Program features include deal protection, accreditation and market development funds.
Netwrix Corp., an Irvine, Calif., company that provides a data security and risk mitigation visibility platform, rolled out a revised channel enablement strategy, which offers updates on lead status through a revamped partner portal and what the company terms a "transparent and quick deal registration process."
Westbrook International Ltd., a Salesforce Platinum implementation partner based in London, has entered a partnership with Magic Software Enterprises, a company that provides integration and application platforms. The arrangement focuses on Magic xpi, a Magic Software offering that integrates Salesforce CRM with systems such as SAP and Oracle's JD Edwards ERP product.
Versatile Inc., an IT solutions provider based in Marlborough, Mass., has launched a healthcare IT group. Versatile Healthcare Solutions will work with healthcare and physician organizations to "plan, implement and manage their technology infrastructure," according to the company.
American Computer Consultants Inc., an IT consulting firm, expanded its client base with the acquisition of the Birmingham, Ala., location of NetGain Technologies, a managed service provider. NetGain is headquartered in Lexington, Ky., with locations in several states.
Market Share is a news roundup published every Friday.
Dig Deeper on Channel partner programs