Appirio signs FinancialForce PSA software pact
Under a new agreement, cloud consultancy Appirio revealed it plans to build a FinancialForce PSA sales and implementation practice; other IT channel news from the week.
Appirio, a consulting and cloud implementation services provider, is teaming with FinancialForce in the professional services automation arena.
The global sales and implementation partnership will initially focus on FinancialForce's professional services automation (PSA) offering. Appirio, based in Indianapolis, has a long connection to that product: The company, which was founded in 2006 and acquired by Wipro Ltd. in 2016, built its own PSA software using Saleforce's Force.com platform. Appirio eventually commercialized that tool and sold it to FinancialForce in 2011. Appirio has continued to use FinancialForce PSA to run its operations.
Braden Larmon, vice president of global alliances at Appirio, said the alliance formalizes what had been a "handshake" agreement between the companies. Previously, business between the companies was conducted via referrals among executives who knew each other given the companies' history. The new arrangement, however, is based on a specific go-to-market strategy and a set of goals around delivering services and implementing FinancialForce PSA, Larmon explained.
Johnny Ola, vice president of global alliances and business development at FinancialForce, said the companies in 2017 began working together on large customer implementations, and, in light of that work, decided to create a global sales, marketing and delivery agreement. As part of the pact, Appirio will build a FinancialForce PSA practice spanning North America, EMEA and Australia/New Zealand.
Ola said FinancialForce is experiencing high growth in the PSA software market, a situation that encourages partnering.
"Because of the growth, we needed strong global SI [systems integrator] partners to help us meet that demand," he said. He added the Appirio partnership is not exclusive but "very strategic to us."
The companies will look for business among stand-alone professional services organizations such as management consulting organizations and accounting firms. Larmon noted the partnership will also pursue work with the professional services arms of larger companies in industries such as life sciences. He cited the example of Cardinal Health "where we are working with a division ... that has a professional services delivery arm."
Larmon said the scope of the FinancialForce PSA partnership will eventually expand beyond core PSA and into areas such as billing, revenue recognition, and traditional finance and ERP capabilities. That expansion is set to begin later this year -- after Oct. 1 when the second half of Wipro's fiscal year begins.
"It is definitely on our roadmap," he said.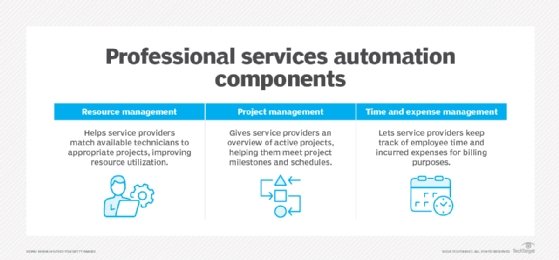 APC by Schneider embraces digital trends
APC, an IT infrastructure vendor and subsidiary of Schneider Electric, said it is at the beginning of a digital transformation journey and wants to align channel partners to its new strategies.
Larry Hann, director of digital services programs, IT channel, at APC, said for customers, IT consumption is "becoming more and more about the experience and the applications and what those applications provide to those customers, and less about the [brands that are] providing it to them." This trend spells out the commoditization of hardware offerings, a major challenge facing vendors like APC.
APC, along with Schneider's other IT divisions, however, is on course for adapting to the digital world by incorporating digital components into its hardware products, Hann said. He added that Schneider's digitally enhanced offerings will eventually tie together into a platform.
"As an organization, we are never going to stop making hardware. That's our DNA," he said. "In order for us to survive, we also need to pivot a little bit and [provide] the right [set] of software offers that customers need so they can take advantage of the value we are building into those products."
APC's partner network includes distributors, national and regional service providers, managed services providers (MSPs), and value-added resellers. The vendor is in the process of getting certified under the Cloud Security Alliance and plans to enhance its MSP program with training and certification and incentives, Hann said. APC is also investing in hiring customer success managers to work with partners to help "reduce the amount of churn" among their customers.
Hann said there is a clear role for partners to play in the digital transformation market that APC is focusing on. "Things are changing so fast that ... does it make sense to have a huge IT staff to try to keep up with all the things that are going on within the environment? There is a new startup every day that might provide some value, [so] how do you keep track of that ... to make sure you are providing the right tools within your company and also the right level of security? It gets to the point where it just makes sense to outsource that, because there are partners out there that can do that for you," he said.
Hann noted two types of services that partners can benefit from providing today. The first is around educating customers, offering expertise in the new IT trends that are upending the industry. "I see the partner playing a really key role of educating and then steering the customer in the direction that makes sense for their business," he said.
He sees another role for partners in the "changes that are going on, on the financial side" of customer organizations. These changes involve the new tax law, which makes it possible for companies to write off their capital expenditures for the next five years. The tax law change might incentivize businesses to make capital investments, he said. "They can write it off now, which will likely drive some cash into their businesses."
He also pointed to opportunities around upcoming changes to the Financial Accounting Standards Board (FASB) rules, which begin taking effect next year. The FASB changes will require companies to recognize their leases, including IT equipment leases, on their balance sheets. "What you might see is customers will say, 'I still want to keep this off my balance sheet. The only way I can do that is if the partner owned the equipment after the lease is over. So with a partner I want a consumption model ... set up in such a way that I don't own the IT.'"
In this scenario, the customer would pay a monthly fee to a partner to own and take on the burden of the organization's IT, he said.
Services acquisition spree continues
Converge Technology Partners and Reliam, two IT services companies looking to acquire regional IT service providers, both announced new additions to their portfolios.
Converge Technology Partners, based in Toronto, acquired BlueChipTek Inc., an IT professional services firm that provides services to customers in Silicon Valley. BlueChipTek provides data center infrastructure integration and cloud optimization services.
BlueChipTek is the fifth company Converge Technology Partners has purchased since October 2017. In April 2018, Converge acquired Key Information Systems Inc., a systems integrator and managed hybrid cloud provider in Agoura Hills, Calif.
Converge Technology Partners' strategy is to assemble a national platform of IT infrastructure firms with a regional focus.
Reliam, meanwhile, has merged with G2 Tech Group, an Amazon Web Services consulting firm with headquarters in Boston. Reliam, a consulting and managed service provider based in Los Angeles, focuses on public cloud platforms such as AWS and Microsoft Azure.
G2 Tech Group, an Advanced AWS Consulting Partner, offers AWS-recognized DevOps, healthcare, and life sciences competencies, according to Reliam. Great Hill Partners, a private equity firm, funded the transaction resulting in the merger of Reliam and G2 Tech Group.
In April 2018, Reliam acquired Stratalux, a consulting and MSP firm for AWS environments based in El Segundo, Calif. The combination of Reliam, Stratalux and G2 Tech Group can count 80 AWS certifications among its cloud operations professionals and solutions architects.
Other news
Datto has published a General Data Protection Regulation e-book in which MSPs discuss strategies for "taking advantage of the massive sales opportunities around GDPR," according to the data protection vendor. In addition, Commvault, also in the data protection space, said its channel partner ecosystem has seen expanded business as a result of deploying Commvault Data Platform "as the foundation of wider [GDPR] solutions."
Virtualization pioneer VMware introduced a partner certification program to arm partners with digital transformation expertise. The Master Services Competencies program includes Cloud Management & Automation, Data Center Virtualization, Network Virtualization, and Desktop & Mobility competencies. Partners can earn Master Services Competencies by meeting certification and customer reference requirements, VMware said.
All-flash storage vendor Pure Storage is relaunching its channel program with enhancements to training and certifications, support and incentives. The revamped program will feature two tiers, Preferred and Elite, as well as standardized discounts and price lists. The revised Pure Storage partner program goes into effect August 1, 2018, the vendor said.
Claroty, an operational technology network security company, unwrapped the global Claroty Vision partner program. Designed for integrated solution partners, MSPs and resellers, Claroty said the program offers tools and resources for pursuing industrial cybersecurity Program benefits include four tiers -- Referral, Authorized, Premier and Elite; deal registration; an online demo environment; and co-marketing activities.
Pax8, a cloud distributor, has added Symantec Endpoint Protection Mobile to its suite of Symantec SaaS security offerings. The product provides mobile threat defense for managed and unmanaged devices. Pax8 also offers such Symantec products as Symantec Endpoint Protection Cloud, Email Security, VIP, Cloud Workload Protection and Web Security. In other Pax8 news, the company unveiled a new website that includes Pax8 Stax, a feature that provides MSPs with an aggregated view of the suite of cloud solutions they offer customers.
Quisitive, a subsidiary of Fusion Agiletech Partners, announced its Blockchain Oil Pipeline offering. The solution aims to "decrease the redundancy in oil pipeline data capture" and boost profitability for oil producers and midstream pipeline operators, according to the digital technology consultancy. The offering is built around Microsoft Azure Blockchain Workbench and IoT technology. Fusion Agiletech-Quisitive earlier this year said it had blockchain proof-of-concept initiatives underway in the oil and gas and financial services industries.
Microsoft, Accenture and Avanade are partnering to build industry-specific AI offerings for such vertical as consumer packaged goods, telecommunications and retail. The first such offering from the collaboration unites Accenture's Intelligent Customer Engagement framework with the Microsoft AI Solution for Customer Care.
Cavirin Systems, which provides hybrid cloud security offerings, unveiled a global partner program for selling its CyberPosture Intelligence product. The Cavirin Connect Partner Program targets resellers, integrators and managed security services providers, the vendor said.
Atmosera, a Tier-I Microsoft Cloud Solution Provider based in Portland, Ore., rolled out its Three-Tier Azure Management Suite, which the company said aligns Atmosera's managed service levels with customers' business objectives, expertise and existing IT investments.
SonicWall revealed it signed more than 9,800 partners to its SecureFirst partner program in 2018. The additions represent a 145% increase from 2017, the vendor said.
IT services management vendor SolarWinds MSP debuted its Security Resource Center, a resource for MSPs to access information about cybersecurity issues, trends and best practices.
Security vendor CSPi said it has added Netanium, a security consulting and integration services provider, to its partner roster. CSPI offers security services, packet capture products, hardware, and professional and managed services.
SecurityFirst inked a reseller partnership with solution provider Insight Enterprises. The agreement lets Insight offer SecurityFirst's DataKeep data protection product.
ConnectWise has appointed Brad Schow vice president of consulting. Schow had been a peer coach and business consultant at HTG Peer Groups.
Market Share is a news roundup published every Friday.