Sophos partners adopt MSP model as clients outsource security
Sophos said it will look to provide its partners with greater access to its in-house expertise as the security vendor's partner base moves toward the MSP model; more news from the week.
The roster of Sophos partners grew 30% year over year as the company cites the increasing importance of the managed service provider business model.
Sophos Ltd., based in the United Kingdom with its primary U.S. offices in Boston and Santa Clara, Calif., said its partner base expanded to 39,000 partners by the end of its March-ended 2018 fiscal year, compared with 30,000 partners in the previous fiscal year. Active partners, which the company defines as those conducting five or more transactions over a trailing six-month period, increased to 7,000 in fiscal 2018, up from 6,100 for the previous year -- about a 15% lift.
Amid the channel growth, MSPs are standing out as a partner category. Kendra Krause, vice president of global channels at Sophos, said Sophos executives attending the company's recent partner conference in Las Vegas reported numerous conversations around the MSP model.
Sophos partners adopt the MSP model
"We actually compared notes: The executive staff all said in almost every conversation they had with a partner, that partner is either an MSP today or is building out a practice to be an MSP," Krause said. "It's absolutely an where we are going to double down on and continue to invest in."
Sophos has previously taken steps to engage with MSPs. In 2016, the company unveiled an MSP addition to its partner program. And in 2017, Sophos launched a program for cloud security providers, offering back-end financial incentives to partners driving customers to purchase Sophos products via the Microsoft Azure or Amazon Web Services cloud marketplaces. Krause said MSPs are getting involved in the cloud security program.
"Our MSPs are now reaching out into the public cloud," she noted.
Krause said the MSP model has become more important as more small and midmarket companies outsource security to external providers.
Our MSPs are now reaching out into the public cloud.

Kendra Krausevice president of global channels, Sophos
"Security is getting very complicated ... and most customers would much rather find an expert in that industry," Krause said. "If you look at the small and medium-sized businesses out there ... they are looking for that outsourced capability."
As a result, more channel partners are becoming MSPs, Krause explained. MSPs, she added, can manage multiple customers from one customer dashboard, the Sophos Central management console.
What's next for Sophos partners?
This year, Sophos partners can expect to see the vendor add more features to its Synchronized Security approach, in which security components such as endpoint products and firewalls communicate with each other to block threats. Krause said Sophos aims to turn Synchronized Security into a "very adaptive security approach by tying in machine learning."
"Synchronized Security is a huge benefit to us," said Sam Heard, president at Data Integrity Services, an MSP in central Florida. "We are also implementing Synchronized Application Control, which will help block rogue applications. As an MSP, all of our clients have been migrated over to this platform so that we can apply UTQ [User Threat Quotient], Security Heartbeat and Advanced Threat Protection. We see a huge proactive benefit from these features."
Overall, Sophos' faster-than-the-industry-average growth rate "validates their products, solutions and channel- philosophy," Heard said. "Sophos will continue to acquire technologies that will enhance their existing ones and continue to make a commitment to [developing] their current products."
Sophos, meanwhile, also plans to provide Sophos partners with greater access to its in-house experts. In one example, the Sophos Channel Service Center provides marketing support for partners looking to create customized content or host events. In addition, a Sophos intelligence team, which has been made available to Sophos' Platinum and national partners, assists partners in competitive situations, providing information on products or specific product features so partners can be more knowledgeable on sales calls, Krause noted.
Sophos partners can also expect to see more content syndication.
"One of the things we are doing is trying to give partners more access to the SophosLabs team and the way is to syndicate content," Krause said. Partners can drop a line of code into their websites to add content from SophosLabs' Naked Security blog, she said .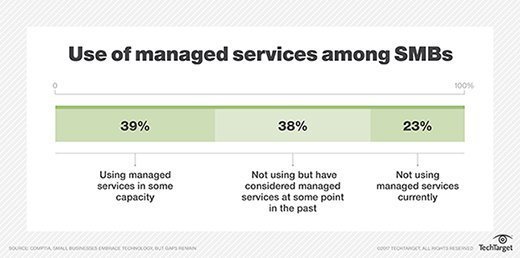 Acquia boosts focus on joint partner solutions
Acquia, a Drupal-based digital experience platform provider, is amid a evolutionary stage of its channel strategy.
Acquia is trying to increase the momentum it experienced last year when it added more than 430 customers spanning a variety of geographical markets and industries. customer acquisitions included Wendy's fast food restaurant chain, German multinational pharmaceutical and life sciences company Bayer AG, fantasy sports contest provider DraftKings, and the University of Denver, said Joe Wykes, senior vice president of channels and commerce at Acquia, based in Boston.
"There are probably very few industries today where I would say we aren't active, although some, of course, are faster in terms of their growth and development than others," Wykes said.
He approximated that about 60% of those customers originated from Acquia's partners, a percentage the vendor wants to enlarge. Acquia's channel ecosystem consists of about 350 partners -- primarily digital marketing agencies but also a growing number of systems integrators and consultancies. Acquia also maintains a legacy partner community of web development companies that Wykes said continues to play an important role.
One of the areas Acquia is focusing on is developing joint solutions with partners, "where we have technology that ... can run as a service inside of an integrator or an agency," Wykes said. He noted, for example, a York-based digital agency that has begun offering Acquia's customer journey orchestration as a service to a client.
In terms of recruitment, Acquia is "paying close attention to our competitive landscape" and snapping up competitors' partners. He cited recent moves from Sitecore, which has "been off pursuing only the very large global integrators."
"That leaves a lot of their traditional partners in the dust, which has been just fine for us," he said.
2nd Watch rolls out DevOps toolkit
2nd Watch, an MSP in Seattle, has launched two cloud automation services to automate core DevOps and cloud infrastructure management functions.
The offerings, 2nd Watch Modern CI/CD Pipeline and the 2nd Watch Machine Image Factory, were developed over the course of multiple customer engagements, said Jeff Aden, founder and executive vice president of marketing and business development at 2nd Watch. The services may be deployed on Amazon Web Services, Microsoft Azure or multi-cloud infrastructure, according to the company.
Aden said a company survey revealed that only about a quarter of companies that believe they are practicing DevOps actually are using the software development approach. The new services, he added, are "a way to help companies have a common tool set to be able to really accelerate their transformation toward a more DevOps practice."
The new services take advantage of such technologies as Packer, Ansible and Terraform.
Other news
Cybersecurity vendor Fortinet bolstered its resources for managed security service provider (MSSP) partners. Fortinet's MSSP program a Silver Level tier, which the vendor said offers an entry path for value-added resellers and MSSPs transitioning to services-based businesses. Additional resources included service enablement starter kits for multi-cloud, SD-WAN, automation and secure access for IoT and operational technology; a consumption-based licensing model for customers; and U.K. expansion of the Fortinet Veterans program for helping military veterans enter the cybersecurity industry.
Reliam LLC, a consulting and managed service provider based in Los Angeles, has appointed Ted Stuart as chief revenue officer as part of a broader effort to build out the company's sales and marketing teams. Stuart joins Reliam from Daz Systems, where he was senior vice president of sales. The sales and marketing effort follows Reliam's recent acquisitions of Stratalux and G2 Tech Group. The merged companies provide managed services around the Amazon Web Services cloud platform.
UK Backup Ltd., a cloud backup services provider based in the United Kingdom, is using Asigra software to deliver what Asigra said is the managed backup offering to protect data in Office 365 Groups. The arrangement focuses on Asigra Cloud Backup v14. The service will be offered in the U.K. and other countries.
Ubersmith, a subscription business management software company based in New York, is partnering with Affirma Consulting. Affirma Consulting, based in Bellevue, Wash., will provide customization services such as integrations and software development. With the addition of Affirma Consulting, Ubersmith now has 30 participants in its partner program, which launched six months ago.

Market Share is a news roundup published every Friday.