CrowdStrike Falcon platform gains more partners
CrowdStrike has added categories to its partner program, including MSSP partners and platform partners that build apps using data from CrowdStrike Falcon; more news from the week.
CrowdStrike, a security company that provides cloud-based endpoint protection, has expanded its channel base by nearly 60% over the past 12 months and has added new partner categories, including managed security services provider.
The Sunnyvale, Calif., company now has 387 active partners in support of its CrowdStrike Falcon platform, compared with 246 at this point in 2017, according to Matthew Polly, vice president of worldwide business development and channels at CrowdStrike. The growing partner roster fueled 375% year-over-year growth in partner-sourced business and 370% growth in deal registrations, the company stated.
While its partner ecosystem grows, CrowdStrike retains its original partner program focus on limiting channel recruitment. The company launched its channel initiative in February 2017.
"CrowdStrike is still focused on investing in partners who invest in us," Polly said. "Unlike many of our competitors, we do not plan to recruit thousands of partners. We want a healthy concentration of partners who partner with CrowdStrike as the lead for their cybersecurity offerings."
CrowdStrike is still focused on investing in partners who invest in us.

Matthew Pollyvice president of worldwide business development and channels, CrowdStrike
CrowdStrike's Elevate Partner Program has added new categories, as well as new channel companies: managed security service providers (MSSPs), OEMs and cloud procurement partners. MSSP partners deploy CrowdStrike Falcon as an enabling technology, providing value-added services, the company noted. OEMs, for their part, embed CrowdStrike technology in their third-party hardware, software and service offerings.
Cloud procurement partners, meanwhile, are service providers such as Amazon Web Services, Google, Rackspace and DXC, which work with CrowdStrike "to ensure their cloud-hosted customers are protected," Polly said.
All told, CrowdStrike's channel ecosystem consists of six partner paths:
channel partners that resell the company's technology;
technology alliance partners that provide integrations between CrowdStrike technology and other products;
platform partners that build applications using data from the Crowdstrike Falcon platform;
MSSP partners;
OEMs; and
cloud procurement partners.
CrowdStrike's partners may cover one or more partner paths. Companies could work as resellers and MSSP partners, for example.
"Almost all of them resell CrowdStrike technologies, but many are executing on multiple paths to profitability by either offering managed services or embedding our technology into the solutions they take to market," he explained.
In another partnering move, CrowdStrike said it has expanded its relationship with Dragos, debuting a joint incident response retainer offering. That relationship revolves around CrowdStrike Falcon and Dragos' platform for industry control systems security.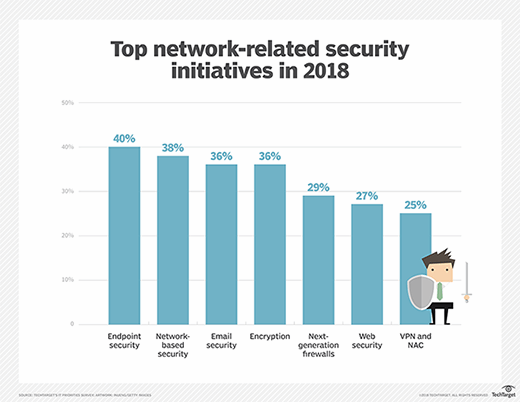 Digital Guardian unveils UEBA capabilities
Security vendor Digital Guardian said it will look to enable its partners on new user and entity behavior analytics (UEBA) capabilities introduced to its cloud-based data protection platform this week. The UEBA technology enhances Digital Guardian's data loss prevention and endpoint detection and response applications, the company said.
"We are really moving forward with going deeper with partners by continuing to enable them on ... these new capabilities that we have got going out in the marketplace," said John Quinn, vice president of North American channels at Digital Guardian.
Digital Guardian has derived about 60% of its North American business in 2018 from its channel partners, Quinn said.
Other news
The vast majority of IT managers believe their departments struggle to adapt to an expanding role that encompasses innovation initiatives and maintaining core systems, according to an Insight Enterprises survey. Eighty-seven percent of the 404 IT professionals polled cited the challenge of balancing transformative IT projects with "keeping the lights on." In a bid to alleviate the pressure, more than 75% of the respondents said they reserved a portion of their IT budgets for managed services in 2017. Of those respondents budgeting 20% or less to managed services in 2017, 52% said they would likely increase their managed services spending over the next 12 to 24 months, the Insight survey said.
Hyper-convergence vendor Nutanix unfurled a "channel charter" outlining a new channel strategy and program. Dubbed "Power to the Partner," the charter revealed a three-tier structure for the Nutanix partner program. New program tiers -- Pioneer, Scaler and Master -- are based on a partner's skill level and the number of deals closed, as opposed to sales, Nutanix said. The charter also laid out tools and resources to facilitate customer engagements, rebates and incentives, as well as certifications and training.
ADT Inc., which provides monitored security and home and business automation technology, purchased Secure Designs Inc., an MSSP based in Greensboro, N.C. Secure Designs will be rebranded as ADT Cybersecurity and provide managed firewall services for small business networks, ADT said.
Agiloft, an agile business process software provider, has added a South African channel partner. Timmut Connect, based in Pretoria, is a technology and business consultancy that deploys ERP and CRM solutions. According to Agiloft, Timmut will customize its contract management and service desk offerings for clients in the financial, mining, manufacturing and government markets.
Kronos Inc., a workforce management and human capital management cloud solutions provider, launched its Workforce Dimensions Technology Partner Program. The Lowell, Mass., company's program encourages technology partners to build applications on the Kronos D5 platform. Kronos' platform provides APIs that let partners integrate other systems with Kronos. Kronos' Workforce Dimensions workforce management suite is built on the D5 platform.
Network analytics software company Nyansa signed up 10 solution providers to sell its Voyance platform, Nyansa said. New partners include World Wide Technology, Sirius Computer Solutions and SHI.
Alation, a data catalog software provider, unwrapped a partner program for systems integrators and technology partners. The program offers partners support for deploying data catalogs, Alation said.
WAN vendor Silver Peak named Michael O'Brien as vice president of worldwide channel sales. O'Brien will oversee Silver Peak's SD-WAN Channel Program and global channel strategy. O'Brien's previous roles included vice president of global channels at networking vendor Aerohive.
Cloud Concepts Corp., a master agency selling to agents and value-added resellers, is partnering with RingRx, a cloud-based communications system for healthcare practices.
Smartronix, a cloud computing and cybersecurity provider based in Herndon, Va., is partnering with CloudHealth Technologies, a cloud services management provider.
Market Share is a news roundup published every Friday.