blobbotronic - stock.adobe.com
Optimiz taps Moogsoft AIOps platform
Moogsoft's relationship with Optimiz, a partner based in Toronto, expands the company's IT channel relationships in the growing AIOps market.
Moogsoft, an AIOps platform provider that has expanded its channel reach in 2020, is supplying its technology to Optimiz, a Canadian service provider focused on the SMB market.
Based in Toronto, Optimiz specializes in IT operations optimization. The company said it will use the Moogsoft AIOps and observability offering in its innovation lab and integrate the technology into its managed services portfolio. Specifically, Optimiz plans to take event data from monitoring tools such as Cisco's AppDynamics and correlate that data using Moogsoft, noted Optimiz chief strategy officer Tom McIlwham. The objective is to turn that data into meaningful information that can help executives make decisions, he said.
Moogsoft's work with Optimiz fits a recent pattern of the vendor partnering with channel firms. Those partnerships include World Wide Technology, which uses Moogsoft's technology in its AIOps practice, and Windward Consulting Group, which launched managed services around the company's platform. Partners have stepped up their role in AIOps technologies and services over the past couple of years.
Optimiz aims to help small companies that have little tolerance for downtime. McIlwham pointed to medical clinics, law firms, engineering and manufacturing companies as examples. "They are agile and fragile at the same time," he said of the smaller companies.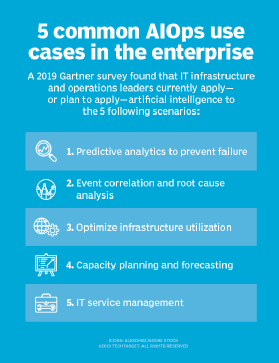 As more organizations transition to digital services, Moogsoft's data correlation plays a role in reducing service interruptions, McIlwham said.
Working with Moogsoft also fits Optimiz's approach of using commercial or open source tools rather than creating custom software. "We are not in the software business," said Optimiz CTO Osama Awwad.
Moogsoft CEO Phil Tee noted that working with partners such as Optimiz provides the company a cost-effective route to the market.
Moogsoft last revealed Moogsoft Observability Cloud, the company's new AIOps architecture.