Ukrainian tech companies persist as war passes 1-year mark
Software and services companies are adding personnel and expanding their offerings, as venture funds invest in tech startups with an eye toward building 'Ukraine 2.0.'
Ukrainian tech companies, a year into the Russian invasion, have added staff, opened offices and launched new offerings, emerging as the nation's only growing export industry.
From a business point of view, Russia's Feb. 24, 2022, incursion displaced workers, disrupted power supplies and battered the economy. Ukraine's GDP declined 30% last year. The IT sector, bucking the overall trend, grew 5.8% to $7.3 billion, according to the IT Ukraine Association, citing export volume data from the National Bank of Ukraine. The IT Ukraine Association represents more than 125 technology product and services businesses.
The IT industry also expanded with regard to startup activity. In 2022, Ukrainians incorporated 33,837 businesses and launched 201,295 individual-entrepreneur businesses, Ukraine's Ministry of Digital Transformation reported. Software and IT services companies are part of the startup mix. Those tech startups are attracting venture funding with several deals surfacing thus far in 2023.
Growth in wartime
In the early weeks of the full-scale invasion, IT companies focused on relocating employees to safer areas within Ukraine or to other countries. But in-country hiring has since increased.
UnderDefense, a cybersecurity services company, developed a business continuity and disaster recovery plan in late 2021, moving some of its Ukrainian employees to Poland and bolstering its presence in the U.S. to better deal with instability. But most of its HR activity has been in Ukraine during 2022: The company hired 41 people last year, 38 of whom are in Ukraine, said Nazar Tymoshyk, founder and CEO of UnderDefense.
"It is our effort to support the local economy and give people jobs during the crisis and recession," he said.
Technology in Ukraine is still one of the leading exports and key sectors in helping the economy stay afloat.

Sergiy FitsakManaging director, Softjourn
Softjourn, a consulting and customer software development company, has also been growing internationally and plans to open an office in Brazil this year. But the company remains committed to Ukraine.
"Softjourn has no plans to leave or reduce operations in the country," said Sergiy Fitsak, managing director at Softjourn. "While we understand that there is a risk, we communicate closely with the local government and do the best we can to keep our employees safe and our Ukraine office functioning."
The company grew its Ukrainian employee base by 10% in 2022, he said. Softjourn also increased the number of Ukrainian workers it has relocated to its office in Poland.
Growing local operations helps boost the economic front in the war with Russia. "Technology in Ukraine is still one of the leading exports and key sectors in helping the economy stay afloat," Fitsak said.
Adaptation under fire
IT services providers tend to reinvent their business models every few years as technology changes and customer demand evolves. Ukrainian tech companies have had to change their ways of doing business during a war.
Sigma Software, a custom software development company, had its headquarters in Kharkiv, which was subject to Russian shelling since the start of the invasion. A business continuity plan helped the company survive the first weeks of the war, during which it relocated 2,800 employees to safer locations.
Sigma Software has continued to adapt its business strategy and in 2022 opened 17 new offices in Europe and Latin America. Today, 40% of the company's staff works in development centers outside Ukraine, said Anatoliy Kochetov, executive vice president at Sigma Software. The company has also added more than 50 projects and more than 40 clients to its portfolio.
A more distributed workforce, in turn, has compelled IT companies to rethink collaboration.
"This year, we've learned as a company how to better adapt to having our workforce be spread more internationally," Softjourn's Fitsak said.
Those adaptations are improving the company's work processes and communication model to ensure projects are well documented and stay on track, he noted. In addition, Softjourn employees outside Ukraine have shadowed their Ukrainian counterparts to make sure the out-of-country employees could back them up in the event of a work disruption.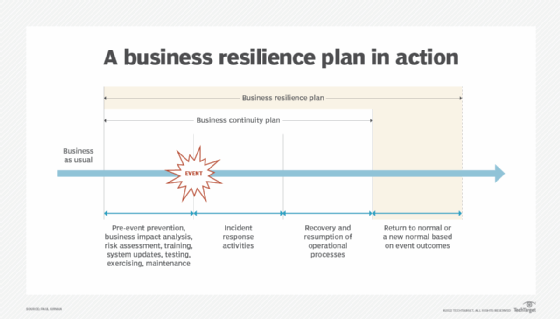 At UnderDefense, the COVID-19 work environment helped transform the company's IT culture, Tymoshyk said. "It helped to function effectively with the team distributed across different time zones," he explained.
Cross-border collaboration also helps UnderDefense deal with work disruptions.
"When the Ukrainian part of our team was unavailable due to missile strikes or personal emergencies, the EU-based team members would handle our operations and provide 24/7 support to our customers," Tymoshyk said.
IT businesses also have had to adjust to periodic power outages as Russia stepped up attacks on critical infrastructure.
"Power outages are an added stressor," said a spokeswoman for Roosh, a Ukrainian technology company that focuses on AI and machine learning. As a result, companies have become more adaptable and creative as they organize employees and sustain their workflow.
Roosh, for its part, created safety hubs in western Ukraine equipped with generators and Starlinks -- along with an emergency evacuation plan for employees.
Services born of experience
The continuing conflict has also sharpened companies' technical insights and shaped new offerings.
UnderDefense, for example, has worked alongside Ukrainian government teams to protect critical infrastructure and services, gaining experience in recovering IT infrastructure after cyber attacks, Tymoshyk said. The company also learned about techniques, tools and procedures attackers use.
Providing pro bono cybersecurity services to Ukrainian companies provided an opportunity for UnderDefense to identify weaknesses and "experiment with effective solutions to help companies detect and block threats," Tymoshyk said.
And the company's experience in responding to cyber attacks has led UnderDefense to develop incident response automation as a new offering. Other services in the works include ransomware simulation, which aims to help IT professionals test their cyber tool sets.
Funding cloud offerings, software development
Venture funds, meanwhile, are expressing a vote of confidence in evolving Ukrainian tech companies.
Finmap, which provides a cloud-based cash flow management tool, today disclosed a 1 million euro ($1.1 million) round of investment. SMOK Ventures, a Polish-American venture fund and the lead investor, is backing a Ukrainian project for the first time. More than 80% of the Finmap employees work in Ukraine.
The funding will help Finmap expand its services in Poland and Turkey while also bolstering its presence in English- and Spanish-speaking countries, according to Finmap. While the company's foreign customers are a growing part of its business, nearly two-thirds of Finmap's customers are Ukrainian entrepreneurs -- including tech startups.
"The main users of Finmap are small and medium-sized business owners from various industries," a company spokeswoman said. Customers include marketing and digital agencies, small IT companies, architectural firms, construction companies, small manufacturing companies, and hotel and catering industry companies, she added.
Last month, Fuelfinance, a Kyiv company making financial management and planning software for startups, said it raised $1 million in seed funding. Investors included Markus Villig, CEO of Bolt; John Kim, CEO of SendBird; San Francisco-based fund StratMinds; and BadIdeas.fund, which focuses on investments in Eastern Europe.
Kochetov said Sigma Software's VC arm continues to invest in Ukrainian startups. He pointed to fintech companies as one area of rapid growth. The company has invested in Finmap and GeekPay -- the latter startup provides a turnkey offering for tracking payments in digital currencies.
"I can confirm that venture capital continues to flow to Ukraine's startups," Kochetov said.
And in another investment, Deus Robotics, a warehouse robotics engineering and software development specialist, last week said it raised $1.5 million in seed funding. SMRK VC Fund, a Ukrainian venture capital firm, is backing the company, which plans to expand sales in the U.S. and Europe.
Based in Kyiv, Deus Robotics provides hardware engineering, software development and integration services. It focuses on automating warehouse and logistics operations.
"I believe the Ukrainian startup ecosystem is on track to rapid growth even if the war will be prolonged," said Vlad Tislenko, partner at SMRK.
The funding is a nod to the future rebuilding of Ukraine, he said. "Tech startups are known for being more transparent and systemic -- it's a safer sector for Western investors, with the strategy to build a corruption-free Ukraine 2.0."