Scalr is an information technology (IT) vendor that offers a management platform for cloud computing. The company targets its cloud management platform at organizations with multicloud strategies and aims to give users a single interface to manage multiple cloud environments.
The purpose of a cloud management platform is to give organizations administrative control over public, private or hybrid clouds. These platforms generally enable cloud administrators to access and manage cloud instances, enable workflow automation, and monitor cloud utilization and costs.
Scalr features
The main features of Scalr's cloud management platform include:
Cost analytics -- Tracks cloud spending and creates financial reports and customizable alerts to help users avoid exceeding their budget.
Orchestration -- Enables automated workflows and lets admins create orchestration rules to automatically execute scripts. Admins can also use the task scheduler to schedule recurring scripts.
Self-service -- Includes Farm Templates, which enable users to define infrastructure configuration information, and the required orchestration to run cloud apps and services. The platform also includes a self-service catalog for users.
Security and governance -- Enables administrators to create and enforce conditional, custom and governance policies through the Scalr Policy Engine, as well as role-based access controls across their cloud infrastructure. The platform also supports centralized user authentication and authorization with Microsoft Active Directory or LDAP.
Scalr cloud management platform options
Scalr offers two versions of its cloud management platform:
Hosted is a software-as-a-service version designed for smaller businesses. This version starts at $99 a month.
Enterprise is aimed at larger and government organizations, and it comes with additional features, such as service-level agreement support. This version can be implemented on premises. Users must request pricing information for the Enterprise version from Scalr.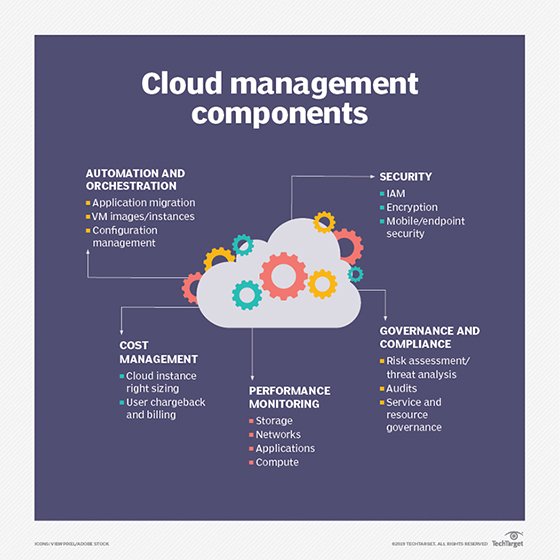 The Scalr cloud management platform can work with Amazon Web Services, Google Cloud Platform, Microsoft Azure and OpenStack, and can also integrate with tools like Puppet and Chef. It supports operating systems including Ubuntu, Red Hat Enterprise Linux, CentOS, Debian, Amazon Linux and Windows Server.
Scalr was founded by Sebastian Stadil in 2007, and its headquarters are in San Francisco, Calif. It is used by CIOs, cloud administrators, DevOps teams and other IT professionals.
Other vendors that offer cloud management platforms include RightScale, Cloudability, Cloudyn and CloudHealth.
This was last updated in
October 2017
Continue Reading About Scalr
Dig Deeper on Cloud infrastructure design and management