Sergey Nivens - Fotolia
Twilio adds video developer tools, field service app, Flex apps
The developer-centric UCaaS vendor Twilio offers users new tools to support video chat, field service workers and aggregation of customer activity data.
Twilio Flex users can now access new features, including an API to enable video chats, a field service management app and gathering all the activity data on its contact center platform and porting it to one stream.
The Twilio Video WebRTC Go video API taps the International Engineering Task Force's open source WebRTC standard and gives developers a simplified toolkit to embed Twilio Video services into customer service workflows for JavaScript, iOS and Android.
Twilio Video has been around for about two years, but the new toolkit makes it much easier to deploy video, Forrester Research analyst Art Schoeller said. In this pandemic year, Twilio customers -- including those outside of the Twilio Flex platform -- are using WebRTC Go to quickly set up operations as diverse as telemedicine in healthcare and video tutoring in education, the company said.
Technically, the WebRTC standard is open and flexible enough that developers could do a lot more than build customer service apps with WebRTC tools outside of the Twilio Flex platform, considering that the standard supports video and data channels.
"You could build a [video conferencing platform] , if you wanted to compete with Zoom," Schoeller said of the Twilio Video WebRTC Go toolkit. "This allows you to build all kinds of applications, not just for customer service."
Embedding video services directly into the platform can provide a customized look and feel, as well as more straightforward access for agents, Twilio chief customer officer Glenn Weinstein said.
"It's not meant to replace Zoom -- it's meant to integrate video into your customer experiences," Weinstein said.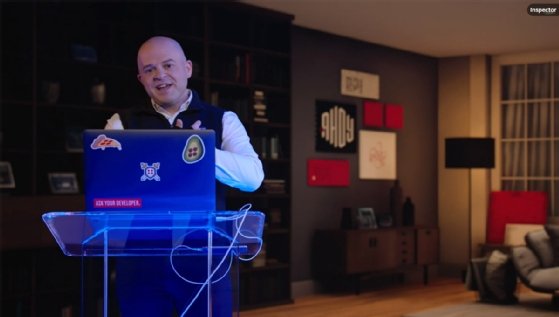 Event Streams assembles customer activity data
Twilio also released Event Streams, which aggregates customer activity data across Twilio Flex's various customer service channels, starting with messaging and telephony, as well as TaskRouter contact center call routing and performance management tools, with more to come. Developers collect the activity data in "sinks," the first of which is Amazon Kinesis, which in turn can feed it into analytics, AI and other applications.
At first, customer experience teams might see the potential for Event Streams to gather and pipe customer service data into customer data platforms (CDPs). Schoeller said the Twilio activity data is probably more granular than many CDPs can process.
It will be interesting to see how customers who use Twilio in conjunction with other applications, such as Salesforce, to analyze customer journeys with data collected with Twilio customer interactions, Schoeller said. Different systems, such as marketing, sales and e-commerce, use different "breadcrumbs" of activity data for analytics and next actions, he added.
During the pandemic, Twilio Video usage spiked 500% over last year as customers needed tools for video collaboration with co-workers, as well as new channels for customer communications, Weinstein said. He added that Twilio developer signups increased 20% as well, reflecting users' needs to set up new services and applications.
When you eliminate a truck roll, and take care of a customer right away, you have a pretty cool use case.

Art SchoellerAnalyst, Forrester Research
The company also released Twilio Frontline, a mobile app enabling field service workers such as technicians to directly interact with customers. In some cases, understanding the nature of a customer's problem might result in a remote customer service agent helping solve the problem. That can lower risk of spreading the coronavirus and cut customer service costs at the same time.
"When you eliminate a truck roll, and take care of a customer right away, you have a pretty cool use case," Schoeller said.
Twilio unveiled the new features at its virtual Signal user conference.
Twilio Flex cloud contact center platform is free for the first 5,000 hours, then is $1 per active user hour or $150 per named user, per month. Communications services such as video, SMS messaging and telephony come with their own a la carte prices.