sheelamohanachandran - Fotolia
Twilio Flex deployed for COVID-19 contact-tracing agents
Tech teams supporting agents working remotely on COVID-19 surveillance efforts in several U.S. cities and the state of Illinois eschew traditional IT and opt for cloud platforms.
For COVID-19 contact tracing to work, public health agencies must quickly deploy user-friendly systems that newly hired agents can use right away, in their homes as they work remotely.
Cloud-based communications platform providers such as Twilio have become major players in the contact-tracing technology market. New York City, Philadelphia and the state of Illinois use Twilio's Flex platform as a telephony and text-message foundation for their contact centers, along with more than 20 other city, county and state agencies in various stages of completion. In total, the company claims its contact-tracing systems will reach half the U.S. population once it is fully operational.
While it's a communications-platform-as-a-service (CPaaS) vendor at heart, Twilio has contact-center-as-a-service (CCaaS) features and a platform that users can either connect to other applications or build their own to complete a contact center setup.
Agencies setting up Twilio-based contact-tracing technology stacks this year employed a variety of data systems connected to Twilio's communications tools to track information, including legacy systems, homegrown applications and commercial CRMs such as Salesforce, said Chief Customer Officer Glenn Weinstein.
During the pandemic, Twilio and its competitors have accelerated a two-year trend of cloud contact center adoption, said Art Schoeller, Forrester Research analyst. While some contact centers still cling to on-premises hardware investments and maintenance, the cloud is taking over.
"Even without the contact-tracing stuff, there has been this rising tide that has floated all the CCaaS vendors," Schoeller said. "They've had to provide connectivity and contact center capability for organizations sending their agents home."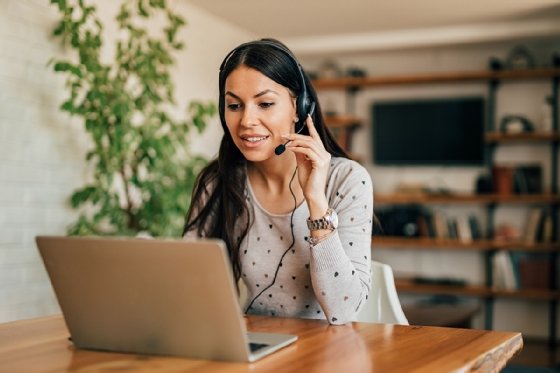 COVID-19 accelerates public sector's cloud use
Other vendors have moved into omnichannel contact tracing this year as well. Salesforce partnered with Accenture and Amazon to provision California's contact-tracing system. Avaya provides the backbone for Mexico City's COVID-19 surveillance. Bright Pattern's contact center software powers South Korea and the United Kingdom's National Health Service -- the latter came after initial overall difficulties in its contact-tracing rollout precipitated a major reorganization.
COVID-19 is a public health crisis, and it has the attention of the governors of those states and the mayors of those cities.

Art SchoellerAnalyst, Forrester Research
The public sector has been slow to embrace CPaaS and CCaaS, though. Typically, it lags behind commercial businesses in technology investments, Schoeller said, but the pandemic proved to be catalyst for governments and academia to catch up. Some public-sector organizations that operate call centers embraced the cloud not by engaging new vendors, Schoeller said, but by turning on features existing vendors offered and ramping up capacity to support remote agents.
"Where there's the political will and the public need, it's interesting to see them move quickly and stand up a new service like this," Schoeller said. "COVID-19 is a public health crisis, and it has the attention of the governors of those states and the mayors of those cities."
Though CCaaS use has been spurred by social distancing efforts and remote work, when COVID-19 subsides -- as well as the need for contact tracing -- the challenge for vendors will be to hold on to those gains and prove to users that cloud contact centers are not just a patch to get through the pandemic, but a permanent part of the technology stack.
Government agencies will see how effective cloud communications technology works for contact-tracing efforts. Over time, they will identify other opportunities to deploy them for other services -- such as unemployment benefits contact centers -- to serve better their constituents, Weinstein said.
"That lesson will not be unlearned," Weinstein said. "The efficiencies that they're discovering now will be demanded by their constituencies. The agencies will move forward. That's a pattern we're seeing."
Dig Deeper on Customer service and contact center