The robot economy is a scenario in which most of the labor required to sustain human life is automated. Although the term robot economy brings to mind an environment full of humanoid robots (androids) bustling about performing tasks, in this context the word robot refers to both physical systems and AI-enhanced software systems, and it is the latter that are expected to replace the bulk of human work.
According to Carl Benedikt Frey and Michael A. Osborne, researchers from Oxford University, 47 percent of current jobs within the United States could be replaced by automation within the next 20 years. As jobs are displaced by automation, some people predict that new jobs will be generated to fill the employment gap.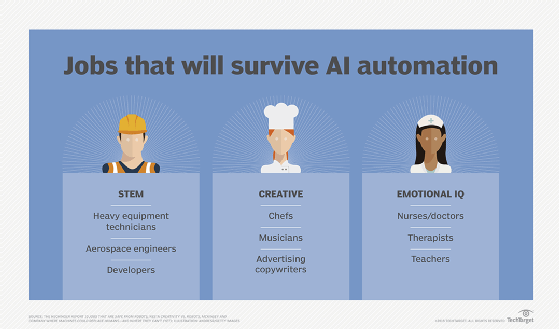 Others, however, maintain that the scale of displacement will be of such a magnitude that any new jobs generated could never keep up with the needs of (former) workers and that, furthermore, jobs that are generated are likely to be candidates for automation as well.
The crux of the matter is that software is inherently less expensive than human labor. Robots and software may have up-front costs but after acquisition they are generally inexpensive to operate and maintain and don't require salaries, sleep or vacations.
AI technology is also becoming more sophisticated and is being adopted by businesses at an ever-increasing rate. Software robots (systems that run on a host device rather than existing as a standalone machine) include expert systems, virtual assistants and other chatbots.
These systems are sometimes given robotic personalities, like Apple's Siri and Amazon's Alexa, and natural language facility to seem more human-like and communicate more effectively.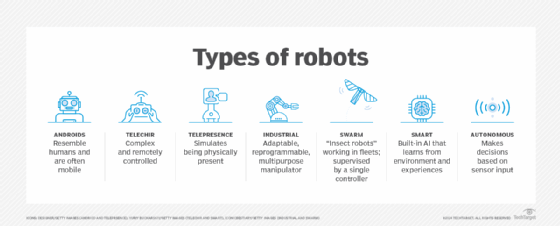 Less interactive AI systems often replace human labor without particularly resembling a human, however. Robotic process automation (RPA) applies AI and machine learning capabilities to handle high-volume, repeatable tasks that previously required a human to perform.
The capacity to be aware of contexts and adapt to exceptions, changing conditions and new situations means that RPA can perform more complex human tasks than earlier IT automation technologies were capable of.
Proposed measures to deal with workers displaced by robots include a guaranteed basic income, not a large sum but adequate to meet the needs of payees. Some IT experts have suggested that a robot tax could be levied to help fund the program.
This was last updated in
October 2021
Continue Reading About robot economy