Definition
telepresence robot
A telepresence robot is a remote-controlled, wheeled device that has wireless internet connectivity. Typically, the robot uses a tablet to provide video and audio capabilities.
Telepresence robots use cases
Telepresence robots are commonly used to stand in for tour guides, night watchmen, factory inspectors and healthcare consultants. The rise of 5G and edge devices is powering more intelligent and versatile telepresence robots.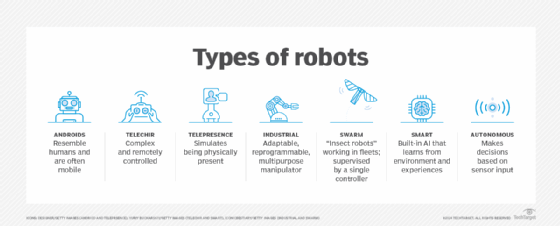 In a distance education class, a telepresence robot can move around the room and interact face-to-face with individual students, just as an on-premises instructor might.
In business, a telepresence robot can be used to help an employee whose disability or location prevents him from traveling still have a physical presence in the office.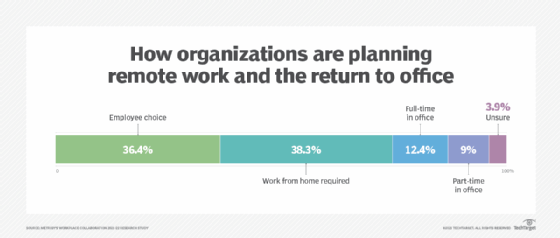 Examples of telepresence robots include:
Double Robotics Double 3: Consists of a wheeled base integrated with an iPad, is designed for a business environment to enhance telecommuting or teleconferencing.
Ava from Ava Robotics: Provides users with intelligent, autonomous navigation capabilities to move through large offices, event spaces and retail establishments. Embedded security features such as encryption, HTTPS management and password protection are suited to protect corporate IT infrastructure.
Vecna's VGo: Using the VGo application, an internet-connected person located anywhere connects to a VGo device in a facility. VGo is designed to help healthcare providers deliver lower-cost services and high-quality virtual care, but has also been used by homebound students to go to school virtually.
Although telepresence robots can cost thousands of dollars, they are typically much more affordable than the travel costs or fees they might replace.
This was last updated in
October 2021
Continue Reading About telepresence robot
Dig Deeper on Enterprise applications of AI