Manage
Learn to apply best practices and optimize your operations.
Digital freight broker cuts food waste, carbon footprints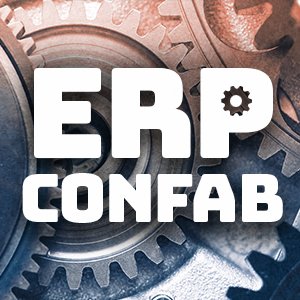 Listen to this podcast
Hwy Haul CEO Syed Aman explains how connecting shippers with truckers online and using data science to optimize loads and routes makes the produce supply chain more sustainable.
It figures that the world's largest retailer would not just be a mega user of supply chain technology but also a trailblazer. Indeed, as the director of engineering at Walmart Labs from 2015 to 2018, Syed Aman applied technology to solve some of the most complicated supply chain problems -- no small feat for a company with around 10,000 stores and thousands of distribution centers, tractor-trailers and drivers. Aman led the team that revamped the retailer's e-commerce platform and developed its online grocery pickup and delivery service.
In 2018, he and two other IT executives left Walmart to found Hwy Haul, a digital freight broker that connects produce shippers to reliable carriers online, applying AI and data science to optimize prices, loads and delivery routes.
In the podcast, Aman, who goes by his last name, shared lessons learned while overseeing e-commerce and supply chain management technology at Walmart and discussed the opportunities in using AI and data science to solve longstanding supply chain challenges.
Disintermediating cold-chain logistics
Hwy Haul (pronounced "highway") digitizes and automates a process that still typically requires someone to pick up a phone and call a broker. "It is being done in a very traditional and old-fashioned way," Aman said, adding that mom-and-pop brokers own almost 90% of the market.
The startup is by no means the first digital freight broker. It competes in a crowded market that could reach $54 billion in annual revenue in 2025, according to Frost & Sullivan.
In fact, many of Hwy Haul's selling points are typical of any digital broker. People needing to ship products can get on their smartphone or laptop and choose from thousands of carriers by price, availability, on-time delivery record and other metrics, then book on the spot. Prices are set by optimization algorithms that account for factors like shipping a day later than planned when rates are lower. For their part, carriers get easier access to customers and algorithms that optimize loads and routes for profitability. Both parties can track shipments in real time.
What's different is Hwy Haul's focus on the cold-chain logistics problems that Aman had to solve for Walmart's new grocery service.
His team had to solve problems like how to minimize the steps a stock picker takes in the store, and how best to store perishable goods in holding areas for specific amounts of time and with adequate temperature controls before putting them in cars and trucks. Drivers' routes had to be optimized to deliver the food on time without spoiling.
Hwy Haul addresses these cold-chain problems writ large, using technology to maintain freshness and optimize freight resources for clients whose supply chains extend over hundreds or thousands of miles.
"Tackling long-haul fresh produce is an extremely hard problem to solve for," Aman said. Seasonality, temperature and humidity are some of the variables.
Making matters more complicated, the freight industry is fragmented, as are the systems that connect shippers, carriers and brokers. "The result of all of this combined is that there's a lot of food wastage during transit," Aman said. "Almost $14-15 billion worth of food gets wasted during the struggle from point A to point B."
A truck is a moving source of data for us.

Syed AmanCo-founder and CEO of Hwy Haul
Hwy Haul set out to eliminate food waste that occurs in transit because of poor temperature controls and delays. To do that, its platform goes beyond more generic functions of digital freight brokers to account for things like temperature and humidity.
Aman considers Hwy Haul a data-driven company, and like many of his competitors, touts the actionable intelligence that can come from applying AI to all the data it collects, which can be as detailed as how hard a driver hits the brakes.
"A truck is a moving source of data for us," he said. "[We can say] 'do this and do not do that, because that's what the data's telling [us].'"
It's easy to see the broader societal benefits. Avoiding wasted trips, optimizing truckloads and slashing delivery times could lead directly to a reduction in food waste and the freight industry's carbon footprint.
Also discussed in the podcast are the following:
cold-chain logistics challenges of COVID vaccine distribution;
the importance of standards in digitizing the supply chain

; and

why better forecasting and planning are the keys to execution.
To hear the podcast, click on the link above.