Definition
recruitment process outsourcing (RPO)
What is recruitment process outsourcing (RPO)?
Recruitment process outsourcing (RPO) is when an employer turns the responsibility of finding potential job candidates over to a third-party service provider. The RPO method is designed to bring qualified candidates to a potential employer with minimal involvement from human resources (HR) staff. An employer looking to fill open positions signs a contract with an RPO provider, giving it responsibility to find, screen and assess suitable candidates.
RPO is an outgrowth of business process outsourcing. Medium- and large-sized companies are the primary users, and RPO is often a popular choice for employers needing talent acquisition in specialized or technical areas. In a tight labor market where it can be difficult to attract potential new employees, RPO can bring different perspectives, skills and attention to workforce planning, while, at the same time, freeing HR staff to focus on internal tasks and other business needs.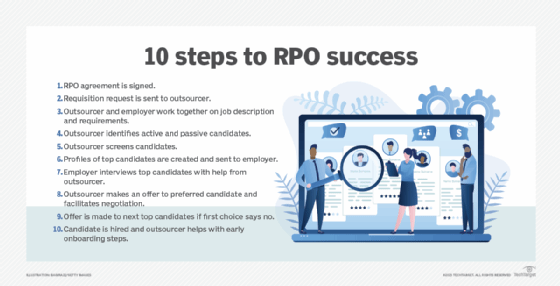 How does RPO work?
RPO services typically start with an RPO agreement that outlines the scope of the project, timing and cost. The agreement can include other stipulations, such as that all recruited applicants are exclusive to the hired client and can't be shared with other clients.
The company's HR management staff and the RPO service provider then meet to create or discuss job descriptions. From there, the recruitment agency advertises the job opening using its own recruiting methodologies and technology, or the client's techniques and systems. Social media recruiting is a large part of RPO.
As resumes arrive, the outsourcer assesses the candidates and circles back with the employer if there are disconnects that indicate the job description needs to be tweaked. The RPO team also gathers and screens applicants using an applicant tracking system (ATS) that tracks and logs each applicant through the process.
Based on the results of the screening process, the RPO team identifies top candidates for the employer to vet. The RPO provider then often facilitates the interview process, setting up interviews with the top candidates for the employer. The outsourcer also sometimes makes the first offer, facilitates negotiations and handles early onboarding of new hires. If the RPO process is successful, the employer will merely need to interview a small number of highly vetted candidates and make a choice.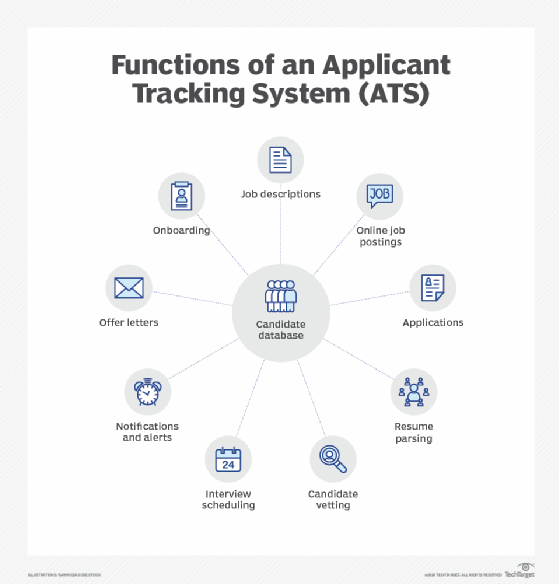 Benefits of RPO
Hiring an RPO provider is considered one of the best strategies for successful recruitment. Outsourcing recruitment tasks provides organizations with a range of benefits, including the following:
Recruitment expertise. RPO is particularly useful for companies that don't have or aren't satisfied with their own talent acquisition teams.
Cost savings. Hiring an outside staffing agency in some cases can cost less than hiring an internal team for recruiting and hiring.
Efficient resource use. Outsourcing saves HR and other hiring managers time and energy.
Compliance assistance. RPO providers know and understand changing regulations, helping employers stay up to date on compliance issues.
Positive candidate experience. RPO services often have strong relationships with talent pipelines and can help the employer build its brand recognition and reputation with a positive candidate experience.
Finding hard-to-find candidates. An outsourcer can help an employer stand out to high-quality candidates in tight labor markets and specialized fields, especially through the use of strong recruitment marketing.
Advanced metrics. RPO teams can provide companies with advanced metrics, such as people analytics on hiring practices and forecasting future hiring needs.
Technology solutions. Recruitment outsourcing firms often use state-of-the-art recruiting technology and practices, such as evolving social media platforms, that facilitate communication, provide positive hiring experiences and fill positions faster than traditional recruitment processes.
Diversity opportunities. Outsourcers partner with diverse organizations and networks that can help organizations find underrepresented talent and achieve diversity, equity and inclusion goals.
Globalization. RPO also supports globalization. As organizations expand into other countries, it's important to standardize sourcing, hiring and onboarding processes.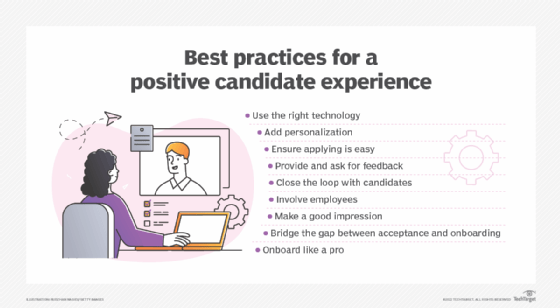 Drawbacks of RPO
Despite benefits, outsourcing the hiring process comes with some potential drawbacks, including the following:
Lack of knowledge. RPO providers might not have a proper understanding of the company, company culture or industry they're hiring for. This lack of knowledge could lead the outsourcer to vet and suggest candidates that aren't good fits for the employer.
Loss of control. The use of an RPO provider requires the employer to relinquish direct involvement in the hiring process, which can lead to frustration on the part of hiring managers and HR staff.
Dependency. Organizations that use RPO organizations might have difficulty moving recruitment back in-house or finding an alternative approach after experiencing poor results or quality declines in their RPO provider.
Cost. The cost of hiring an outsourcer won't always compare favorably to hiring in-house staff. For some organizations, especially small ones, outsourcing might be more expensive.
Technological integration. Technological integrations involving data, security and compatibility can be a challenge for companies if their RPO provider uses processes and technologies that are not compatible with their own.
RPO cost models
An RPO provider can take on all of a client's recruiting and hiring tasks or just some of them. The following are the three main RPO engagement types:
On-demand is where a provider recruits an agreed upon number of roles over a fixed period of time.
Function-based, also known as project RPO, has the outsourcer take on only a part of a company's recruiting. For instance, a project RPO engagement could staff just a company's sales department, or it could fill positions for a special initiative such as a product launch.
Full, or end-to-end, is where the outsourcer conducts the entire recruitment process.
Within these three engagement types, RPO providers offer a variety of cost models that can be customized for an organization's pricing, recruitment and scalability needs. These include the following:
Management fee models charge a fixed fee for the recruitment of an agreed upon number of positions.
Cost per hire models charge a fixed fee per hire for each type of position.
Cost per slate is where a fee is paid for a set number of qualified candidates the outsourcer supplies.
Cost per transaction is where employers are charged separately for each aspect of recruitment, including interviews and background checks.
Selective cost models are where an RPO provider helps an organization with its internal recruitment process, such as improving its candidate sourcing and screening processes.
Cost per resource is where resources assigned to a client are paid at a fixed monthly rate.
Hybrid approaches combine two or more recruiting and hiring cost models.
RPO vs. internal recruiting
In many ways, an external RPO recruiter working for a staffing company operates like an internal recruiter employed by an organization. However, there are some key differences. When a company hires an RPO provider, it loses some control over the hiring process.
However, in some cases, outsourcers bring specialized knowledge about an industry, job function or recruitment technology, such as the latest ATS tools. Such knowledge can be useful in the hiring process.
Conversely, internal recruiters are likely to have a good understanding of the organization and its culture, meaning there is less chance new hires won't fit in. However, HR departments have finite resources to devote to recruiting and hiring, whereas an RPO provider can offer scalable capacity as a client's needs grow.
Characteristics of a good RPO solution
Some important characteristics that make for a good recruitment outsourcing offering include the following:
Scalability that enables the provider to adapt and handle any size of recruitment projects.
Model flexibility, offering different approaches that can be adapted to a client's budget and needs.
Expertise and experience where the provider has specialized knowledge of the client's industry, strong relationships with talent pools and pipelines in the appropriate fields.
Technology capabilities that include aggressive use of advanced, automated recruitment technologies such as ATS.
Open collaboration, which involves clear communication and collaboration on unique recruitment needs and long-term talent acquisition.
How to select an RPO solution
There are several recruitment approaches for a company to choose from, so it's important that organizations consider the following questions before picking one:
Timing. Does the organization have short- or long-term recruiting needs? For instance, if a company is generally satisfied with its internal recruitment process but has a new product launch coming up or is opening a new branch, it might need a project RPO solution.
Hiring practices. Is the organization dissatisfied with its hiring process and needs to transform the way it recruits? If so, it might require an on-demand or end-to-end solution. If a company is only dissatisfied with its sourcing, a selective RPO approach might work.
Cost. Is it cheaper to hire an RPO provider rather than rely on an internal HR department? Companies need to do the math to answer that question. Be sure to include how freeing HR's time to focus on other tasks affects the cost calculation and the type of solution selected.
Recruitment process outsourcing (RPO) is an effective way to recruit the best talent. Read why planning for the future is so important in the talent acquisition process.
This was last updated in
May 2023
Continue Reading About recruitment process outsourcing (RPO)