Fotolia
Economic worry may be impacting HR budgets
HR managers are preparing for the possibility of an economic slowdown. Gartner said they are looking at hiring and reassessing tech contracts as two places to curb spending.
On last week's earnings call with financial analysts, Workday Inc. CEO Aneel Bhusri was asked for his opinion on the broader economic outlook. He was both vague and definitive. His company wasn't seeing problems in its own product pipeline, "but there is no question there is uncertainty in the air," he said.
In HR departments, the uncertainty has turned into action, according to Gartner. In a survey of 171 HR managers, 92% said they are now "prioritizing budgeting and cost optimization initiatives."
This means HR managers are taking specific steps to control spending, said Daniel Dirks, managing vice president at Gartner's HR practice. The most likely effects are on department hiring and technology buying decisions, he said.
A hiring freeze would be near the top of HR budget actions, "because it is relatively easy to do," Dirks said. HR managers are also taking a hard look at their tech vendor contracts. They are "making sure what was promised in the contract is really being delivered," he said.
But no worries, so far, in HR tech
The concern about an economic downturn is not turning up in HR vendor spending.
On Aug. 29, Workday, for instance, reported total revenues of nearly $888 million, an increase of 32% from the same quarter a year ago.
There is no question there is uncertainty in the air.

Aneel BhusriCEO, Workday
ADP LLC recently reported a revenue increase of 6% to $14.2 billion. Lisa Ellis, a MoffettNathanson partner who leads its payments, processors, and IT services business, described the increase as "great results" on a July 31 analyst call. Ellis also noted on the call that ADP's guidance for 2020 "implies a pretty robust outlook on the U.S. economy."
Venture capital (VC) investments in HR remain strong, according to HRWins, which reported nearly $1.5 billion in global HR VC investment in the second quarter. It sees 2019 VC investment outpacing last year by a strong margin.
Nonetheless, Dirks said there is a "change in sentiment and in mindset" in HR because of the economy. For the last 10 years, HR priorities have focused on finding talent and investing in tech; cost optimization is now emerging as a new priority. But Dirks said the new priority isn't necessarily emerging at the expense of HR's other priorities.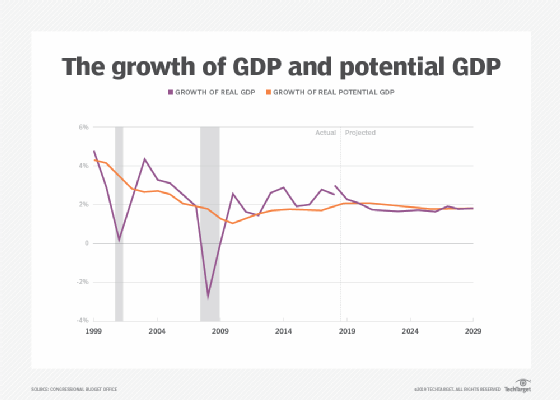 Gartner is also advising HR managers to play a broader role in watching the economy. It recommends teaming up with peers in finance and sales, for instance, to look at broader economic data.
HR managers have expertise in the labor market and may be able to identify market shifts. This could include, for instance, an increase in part-time hiring, if firms are becoming more conservative in hiring full time.