Tomasz Zajda - stock.adobe.com
Consulting travel, event cutbacks portend industry shift
IT service firms, from consultancies to MSPs, all face travel restrictions due to COVID-19. The present limitations, however, might have lasting effects on how business gets done.
Frequent travel has long been a fundamental part of the IT consulting business.
Face-to-face meetings with clients have been the accepted -- and expected -- norm among companies offering business and technology advice to enterprise managers. Other segments of the IT services industry might not be as committed to life on the road, but even managed service providers, which emphasize remote service delivery, conduct a fair amount of travel. In-person sales calls, lead-generation events such as trade shows, and industry conferences all involve getting out and about.
The coronavirus pandemic, however, has placed consulting travel on hold, along with all manner of physical meet-and-greet activities. The travel pause has compelled partners and customers to increasingly conduct virtual meetings, using various remote work and collaboration tools. Additionally, executives are now reflecting on the necessity of some travel. New attitudes toward travel and the expanded use of remote technologies could have lasting effects on how IT services firms do business.
Accenture, a company's whose consulting roots go back decades to its origins as Arthur Andersen's management advisory services unit, has suddenly found its approach to travel changing amid the COVID-19 lockdown. Julie Sweet, Accenture CEO, speaking in March during the company's earnings call, said Accenture has restricted travel and asked its employees to work remotely from home, if possible.
The travel cutbacks, designed to keep people from spreading or catching the virus, have reduced travel expenses -- and bolstered margins. And for Accenture, with 500,000 employees globally, travel cost reduction cuts to the bottom line and could potentially help the company weather a recession.
KC McClure, Accenture's CFO, said he sees travel costs "decreasing as a result of the current environment, and that is something that is unique during this time period that does help support our margin expansion." McClure, also speaking at the earnings conference, was responding to a question on what levers Accenture could use to protect earnings in the event of a lengthy recession.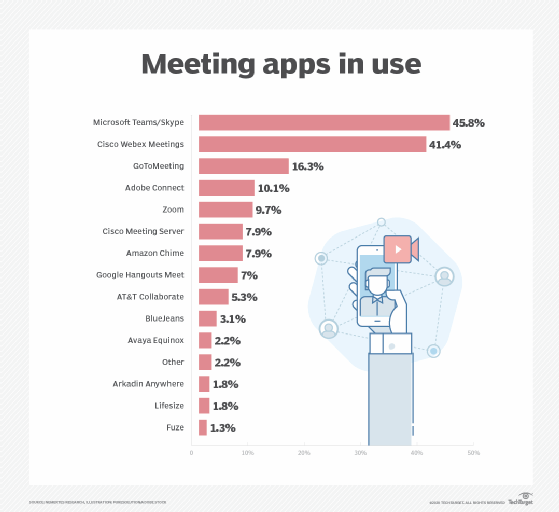 Cost, productivity effects
Other companies are also citing travel cost reductions, even those that don't employ large numbers of traveling consultants.
Keith Millar, president at Pythian, a cloud consulting firm and Google Cloud partner based in Ottawa, said the pandemic hasn't affected the company from a service delivery perspective. He said the company's business model calls for hiring technical talent wherever they happen to reside and employing them as a virtual workforce.
"The vast majority of the company's service delivery team works remotely from home," Millar said.
That said, the company's travel costs are down, he noted, citing on-site sales meetings as an example of Pythian's traveling expenses. Customers are concluding that not every meeting needs to be held in person, he added.
"If you look for a silver lining in all of this, customers seem to be waking up to the fact that, 'I don't really need to meet everybody at the front door,'" Millar said. "A ton of this can be done online, much more efficiently. As an industry, we travel too much and go into buildings too much."
Now that everyone is at home, I think there is a lot more efficiency and productivity gains -- and not just at our company. I think in many, many companies.

Ryan EtinsonCEO Americas, Syntax
Efficiency is also a theme at Syntax, a managed cloud provider based in Montreal. The company has seen productivity gains since implementing a work-from-home policy across its worldwide offices. Many of Syntax's customers are seeing the same efficiency improvements, which has resulted in more attention being paid to internal, sometimes backburner, projects.
"Some of these customers are actually investing more heavily [on internal projects], when they come out of [this period], they come out of it better and stronger," said Ryan Etinson, CEO Americas at Syntax, in a recent interview.
Etinson noted the productivity losses associated with business travel, in particular, are becoming more apparent and measurable.
"Now that everyone is at home, I think there is a lot more efficiency and productivity gains -- and not just at our company. I think in many, many companies," he said.
Virtual events and the future of lead gen
The pandemic's effects on conference travel and physical lead-generation activities have spawned numerous virtual events of late. Citrix Systems and Dell Technologies are among the many vendors who have had to change course.
Cisco has moved its meetups online, as well. Marc Surplus, vice president of strategy, planning and programs for Cisco's Global Partner Organization, said the company has shifted all of its events to virtual delivery. Cisco has also established a "white-glove service" to help partners transition from physical events to virtual methods for building their sales pipelines, he added. As part of that physical-to-virtual move, Cisco has covered partners' event cancellation fees.
"We wanted to remove that stress," Surplus said.
The current travel pause, however, might have lasting implications for how IT services companies restock the sales pipeline. Surplus said the future could see a mix of face-to-face and online marketing events. He said this hybrid approach might emerge "as partners get more comfortable driving demand and driving leads in a virtual way."
Surplus said Cisco will aim to offer physical and virtual event and lead-generation programs that let partners develop pipelines in the most cost-effective way, while considering the safety and well-being of employees and customers.
"I would envision for our program to be able to support both [physical and virtual events] and give the partners more options to choose what is the right go-to-market motion for them," he said.
Additional reporting by Spencer Smith.