sommai - Fotolia
Channel execs say coronavirus spurs remote work technology
Managed service providers, resellers and other partners are experiencing rising demand for advisory and implementation services as customers pursue remote work tools.
Channel companies reported rising customer demand for remote work technology in light of the coronavirus pandemic.
As coronavirus cases expand worldwide, organizations are looking to deploy work and collaboration tools that promote social distancing. Channel partners, including resellers and managed service providers (MSPs), are helping customers sort through options that range from extending on-premises phone systems to adopting cloud-based collaboration systems.
Packet Fusion, a telephony VAR and cloud consultant based in Pleasanton, Calif., has seen a rise in customers with coronavirus-related remote work requirements. Matt Pingatore, CEO at Packet Fusion, said the company in recent weeks has set up around 30 customers with remote access capabilities. The virus has amplified what had already been a growing remote work trend.
"This work-at-home movement … has been accelerated in the last three weeks to a month by the coronavirus," Pingatore said.
Softchoice, an MSP and technology solutions provider based in Toronto, has also experienced an increase in remote work projects amid the coronavirus outbreak. The company is "advising and enabling our customers to implement end-to-end collaboration/remote work solutions," said Julija Noskova, vice president of marketing at Softchoice.
The situation is similar at Yorktel, an MSP based in Eatontown, N.J. The company reported a growing number of Fortune 100 customers beginning to implement strategies to mitigate the spread of coronavirus. Those approaches include "instituting no-travel policies and mandating telecommuting," according to a company spokesman.
Gill Langston, head security nerd at SolarWinds MSP, a company that sells IT service management products to MSPs, suggested service providers, by the nature of their business, are well positioned to help customers with their remote work needs.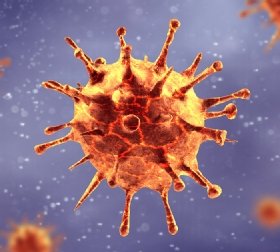 "I would argue, from a partner perspective, a lot of partners already utilize those types of tools and are uniquely prepared," he said. "They are already handling things remotely."
With that background, MSPs can help smaller businesses "get into the groove of working from home," Langston said. Key offerings include collaboration tools, video conferencing, VPNs and other remote access tools. MSPs are seeing the greatest demand in the larger metro areas where organizations are making decisions on remote work initiatives, he added.
Services in demand
Interest in remote work has sparked demand for a variety of channel offerings. Consulting and advisory services are among those. Pingatore said Packet Fusion is outlining for customers options for working from home or at remote sites. He said clients need help understanding unified communications (UC) and collaboration, noting that the two capabilities can be provided independently or within an all-in-one tool.
Sorting through vendors is another component. The voice over IP and UC as a service (UCaaS) sector, for instance, includes vendors such as 8x8, Dialpad, LogMeIn's GoToMeeting, RingCentral and Zoom.
"There are lots of different players, and some people do some things better than others," Pingatore said. "Our job is to understand the customer's needs and come up with the right solution for them."
Maybe this is the new normal.

Matt PingatoreCEO, Packet Fusion
Packet Fusion has two main customer sets: Mitel and ShoreTel business communications customers using on-premises systems and cloud-based UCaaS customers. The company advises its on-premises technology customers on how to extend existing phone systems across the cloud to support people working from home, Pingatore noted.
Packet Fusion also works with customers to supplement on-premises gear with cloud-based communications offerings. The company recently engaged with a city in the San Francisco Bay Area, which is preparing for an onslaught of calls from residents with coronavirus concerns. Since the city's 200 Session Initiation Protocol trunks would be overwhelmed with the incoming calls, it is working with Packet Fusion to outsource communications to Zoom and Microsoft Teams.
On March 4, Packet Fusion unveiled an arrangement with Zoom to offer the company's UC platform for video meetings and voice. A week later, a 30,000-line customer asked the company to arrange a meeting with Zoom to discuss an immediate rollout for all employees, Pingatore noted. He said the customer's interest stems from the spread of coronavirus.
Connectivity is another area in which partners are dispensing remote work advice. A Softchoice document recommends customers should consider network readiness in their business continuity plans: "Ensuring your network architecture is capable of supporting cloud-based collaboration tools over ordinary web traffic is important. Many legacy architectures were not designed with this use case in mind and may degrade performance, causing significant business impact."
Softchoice also advises clients to make sure users understand how to use collaboration tools to facilitate the shift to remote communications.
In addition, communication and collaboration vendors providing coronavirus-related offerings are opening deployment opportunities for IT services firms. LogMeIn, for example, is offering free emergency remote work kits for healthcare providers, educational institutions, city governments and nonprofits. According to the company, the kits cover meetings, video conferencing, webinars and virtual events, among other elements.
"Many of our collaboration provider partners have already responded to the current situation by extending their premium offerings to organizations in need, and we are implementing those for our customers as well," Noskova said.
Security consulting could also see increasing demand as employees begin working from home and remotely accessing corporate systems and data. SolarWinds' Langston said MSPs should ensure endpoint security tools are up and running and reporting back to their remote monitoring and management platforms.
Organizations should also make users aware of the potential for opportunistic coronavirus scams. Langston said attackers may engage in email spoofing, sending messages that appear to be from the company and purporting to provide details on the company's emergency plan. Instead, the message may include malicious links or attachments. To counter this threat, an MSP can work with customers to establish an official communications plan that includes links to approved locations for information, Langston said.
The new normal?
As channel executives deal with immediate needs for remote work technology, they are already wondering about the longer-term use among new adopters.
"Maybe this is the new normal," Pingatore said of remote work and the technology that supports it. "People knew they had to do this, and people just said, 'We'll get to it.' This [coronavirus outbreak] is pushing them to get there."
Langston said organizations may see the value in remote work and continue down that path -- as opposed to putting the technology back on the shelf once the crisis abates.
"I am hoping that this is something that sticks," he said.