Sergey Nivens - Fotolia
Google Cloud partners back company's industry shift
Google Cloud Premier Partner companies view the company's newly articulated vertical market strategy, which targets six industries, as a positive development.
Google is aiming its cloud platform at vertical markets as it pursues what Google Cloud partners described as a focused growth strategy geared toward senior-level business buyers.
The shift in the company's go-to-market strategy surfaced at Google Cloud Next '19, which wrapped up earlier this month in San Francisco. Thomas Kurian, Google Cloud's CEO, set the tone, pointing to six core industries the company will now pursue: financial services; healthcare; retail; manufacturing; communications, media and entertainment; and public sector.
Kurian, who replaced Diane Greene earlier this year as Google's top cloud executive, joined the company from Oracle, which is also organized around industries. At Next '19, Kurian spoke of vertically oriented digital transformation offerings that his company will deliver in collaboration with Google Cloud partners.
Other large IT vendors have also shifted more heavily to a vertical marketing approach. Microsoft in 2017 unveiled a realignment along industry lines at its annual partner conference. At the time, the company said it was pursuing financial services, retail, manufacturing, government, education and healthcare -- a lineup similar to the Google Cloud verticals.
Partners back industry focus
Brian Farrar, partner and founder of Maven Wave, a Google Cloud Premier Partner based in Chicago, said he detected a decidedly different tone at this year's Google Cloud conference. He said Google has taken "much more of an industry focus," as opposed to emphasizing solely technology.
"You can see the difference that [Kurian] is making on the way that Google goes to market," Farrar said.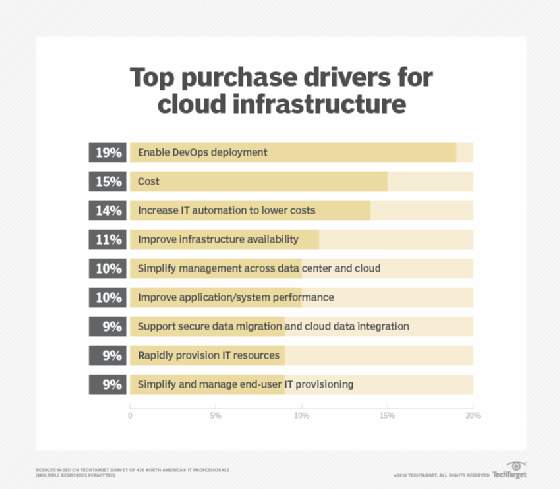 Other Google Cloud partners are also on board with the industry strategy.
Tony Safoian, CEO at SADA Systems Inc., a Google Cloud partner based in Los Angeles, called Google Cloud's industry focus "extremely helpful." He said the vertical approach lets Google's sales and delivery organizations address customers' specialized business needs.
Healthcare is extremely bullish on Google Cloud, and we see the same trend in media and entertainment.

Tony SafoianCEO, SADA Systems
"It is the only way to get much deeper and strategic relationships with top accounts," Safoian said. "Healthcare is extremely bullish on Google Cloud, and we see the same trend in media and entertainment."
"Industry verticals are a very business-centric, customer-centric way of thinking about the world," added Prashanth Chandrasekar, senior vice president and general manager at Rackspace, a premier managed service partner for Google Cloud Platform.
He said Google's vertical approach contrasts with previous years when the company offered a "smorgasbord of technology elements" and it was up to customers to decide how to use those components within their verticals.
The shift has implications for Google's competitive outlook.
Aric Bandy, president at Agosto, a Google Cloud Premier Partner in Minneapolis, said Google is choosing the fields in which it will take on cloud rivals, such as AWS and Microsoft Azure.
"The big message is Google is going to grow fast in very specific ways -- it's not going to try to beat them across all the things they are doing," Bandy said. "It is just a very focused growth message."
Enterprise buyers
As Google follows the industry path, the company's cloud platform is attracting a somewhat different audience -- at least based on the evidence at Next '19.
Farrar said, this year, he encountered a number of CIOs and business leaders at the conference. "The feel of the environment has been much more of the enterprise-class buyer of technology," he said.
Bandy also detected "a different feeling" at Next '19. He said conference attendees in previous years were often midlevel directors and engineers who wanted to figure out what Google was doing. But more senior managers and C-suite executives began showing up last year and were interested in determining where Google Cloud might fit in their companies' strategies, he noted.
But, based on conversations at Next '19, Bandy said executives already have a vision for how Google fits into the enterprise. Now, they want to know how to execute that vision, he added.
Safoian said organizations are looking to expand their business with Google Cloud. "Customers … want to do a lot more things with Google Cloud," he said. "There's just a different type of energy this year."