Splunk partners swell under channel program framework
Big data player Splunk launched new benefits and streamlined requirements for its fast-growing partner ecosystem; other channel news from the week.
At its Global Partner Summit this week in Las Vegas, Splunk revealed a slew of new channel program updates, as well as new programs for distributor, referral and OEM Splunk partners.
The big data software vendor also highlighted several areas of growth in the Splunk partner ecosystem during its fiscal year 2018, which ended January 31. Among them were 40% year-over-year growth in partner bookings and more than 800 new partner-contributed customers. Additionally, the vendor said the partner ecosystem has more than doubled to 1,659 active Splunk partners worldwide. At this time last year, Splunk was doing business with about 750 partners.
"That growth in the ecosystem is really in sync with the ... program tracks that we drove last year around MSP [managed services provider], professional services and technology alliance partners," said Brooke Cunningham, area vice president of global partner marketing, programs and operations at Splunk.
Cunningham said the latest program enhancements streamline terms and requirements for Splunk partners and bolster resources within the program's four existing partner tracks:
Technology Alliance Partner track. Splunk simplified the activation and onboarding process for Technology Alliance Partners and expanded the marketing materials available through the Splunk Partner Portal, she said.
Professional services track. Professional services Splunk partners can now earn a specialist designation in either enterprise security or IT operations.
Managed services provider track. The notable new benefits to the MSP track are additional training discounts and expanded marketing materials, according to Cunningham.
Reseller track. Splunk last year piloted incentives such as sales performance incentive funds and back-end rebates for resellers. Similar incentives will be available throughout fiscal year 2018. Additionally, Cunningham said, Splunk rolled out a tier within the reseller program for global resellers doing business in multiple sales theaters. Previously a three-tier track, with Elite, Premier and Associate levels, the reseller track's new "uber tier" lets global resellers work with Splunk in a simpler, more efficient manner, she said.
Splunk also unwrapped new components to the Splunk Partner Portal, Cunningham said: A partner locator, which publishes Splunk partners' company information on Splunk.com, and a joint business planning tool that partners can use in collaboration with their partner account managers.
New distribution, referral and OEM tracks
Building out from these partner tracks, Splunk unveiled new programs for distributors and referral partners -- two partner types that Splunk has been doing business with but lacked a formalized framework for, Cunningham said. The vendor also outlined plans to tackle an OEM track later this year.
The distributor track establishes a consistent discount structure with variations for local sales requirements. Through the program, distributors can also receive back-end rewards for supporting reseller and MSP partners with new customer growth among other areas, she added.
The referral track, meanwhile, introduces a process for companies to receive compensation for referring deals to Splunk. The referral track is open to non-Splunk partners. Its formalization was driven largely by feedback by Technology Alliance Partners, she said.
The future OEM track, which Splunk partners can expect to see later this year, will target ISVs that embed Splunk into their applications. Cunningham said that Splunk's relationships with ISVs has previously been "unique each and every time we have worked with OEMs" and the track will lay out a global framework for the requirements and benefits. She added that the OEM track will also offer some branding support around "any sort of 'powered by Splunk' application."
Mobi accelerates channel push
Mobi, a mobility management platform vendor, is rapidly growing its partner business and may become a 100% channel-focused company in the next two to three years.
That's the word from Tom Koch, director of channels at Mobi, which is based in Indianapolis. Koch, who joined Mobi in January 2017, has built the company's channel program over the past few months, growing the partner base from nine resellers to 25 partners. The company could soon see an additional 24% expansion of its partner ecosystem: Koch said he expects to close partnerships arrangements with six more channel partners between now and June.
The partner expansion marks a significant shift in Mobi's sales strategy. At the end of 2016, the company was doing 70% of its business through direct sales. Mobi has always been a channel-friendly company, Koch noted, but "really didn't know how to do channel business."
Today, Mobi's revenue mix is split evenly between direct and indirect sales, with about 80% of new business opportunities coming through the channel, Koch explained. He said he wouldn't be surprised to see all business coming through the channel within a couple of years.
"Our growth is really coming out of channel engagements," he said.
Partners participating in Mobi's channel partner program range from niche players to large resellers and systems integrators such as CDW, IBM and SHI International. Mobi looks to partner with companies providing mobile offerings or mobility management solutions. Mobi's mobility management platform lets customers manage their mobile assets, monitor mobility spend with regard to vendors and carriers and automate the process of device provisioning, according to the company.
Looking ahead, Koch said he sees emerging opportunities for Mobi and its partners in areas such as device as a service, in which customers lease rather than pay upfront for devices, and mobility as a service, which Mobi defines as an offering incorporating carrier services, as well as device management.
Mobi's dramatic change in sales strategy parallels TeamViewer's recent channel push. That company lacked a channel initiative until 18 months ago.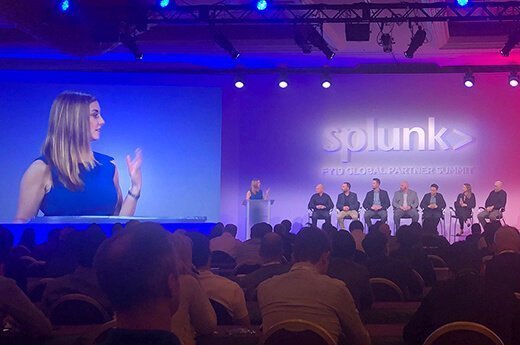 Other news
World Wide Technology, a technology solution provider based in St. Louis, launched a managed services offering for SD-WAN technology. The service, based on Cisco Meraki, targets distributed organizations in vertical markets such as healthcare, retail and financial services.
Tribridge, a DXC Technology company, has added a materials management module to its Health360 population health management system. The new module, available via Microsoft AppSource, integrates a healthcare organization's electronic medical record system with the materials management system, according to the company. Health360 is built on Microsoft Dynamics customer relationship management system and the Azure cloud.
Iguazio, a data management vendor, rolled out a channel partner program for systems integrators, value-added resellers and OEMs. Partners resell the company's Continuous Data Platform in sectors such as financial services, internet of things, manufacturing, telematics and cybersecurity, the company said.
Abbyy, an OCR and text scanning software vendor with North American headquarters in Milpitas, Calif., has inked a partnership with Lifeboat Distribution, a valued-added distributor. Lifeboat will distribute Abbyy's FineReader and Recognition Server products in the U.S., Canada and Mexico.
InfinityQS International Inc., a statistical process control software provider in Fairfax, Va., has entered a channel partnership with Sage Clarity, a manufacturing and supply chain solutions provider based in Chicago. InfinityQS in January launched its Global Channel Partner Program.
IT Glue, a documentation platform provider for MSPs, released MyGlue, a new managed service for storing and securing passwords and processes. IT Glue said MyGlue targets small and medium-sized businesses and will be sold exclusively through the vendor's MSP partners. For a limited time, MSP partners that purchase MyGlue will receive five free seats to demo the platform, the vendor said.
Morpheus Data introduced a $250,000 back-end cash rebate for its Gold-tier partners that earn $2.5 million or more in revenue over the next six months. The vendor also reported that it has certified 24 new solution providers in its recently launched Morpheus Verified Professional program.
DinCloud, a cloud infrastructure and hosted workspace provider, has appointed Walid Elemary as chief technology and innovation officer. Elemary has been with the company since 2011. Premier BPO, a business process outsourcing vendor, recently acquired DinCloud.
Market Share is a news roundup published every Friday.