Hyper-converged infrastructure solutions: Scale, Nutanix tap channel
Channel partnership strategy: Scale Computing and Nutanix have launched partner programs in the hyper-converged solutions market; other news from the week.
Scale Computing and Nutanix both made channel partner moves this week in the hyper-converged infrastructure solutions market.
Scale Computing launched a managed service provider (MSP) program with an updated pricing model. The new Opex subscription is based on price per node, per month. The company said the MSP pricing model aims to boost partner profitability and reduce Capex.
The MSP program also provides features that Scale Computing said enables partners to sell disaster recovery as a service, infrastructure services, and remote management as a service. The company said the new channel initiative follows increased demand for Scale Computing's HC3 platform in the hyper-converged infrastructure solutions space.
MSPs can purchase HC3 appliances based on Scale Computing and Lenovo hardware or as an "on-premises data center in a box," according to the company.
Nutanix, meanwhile, has teamed up with Lenovo to launch the Velocity partner program for selling Nutanix Enterprise Cloud OS software in the midmarket space.
The program features incentives, marketing support, accelerated selling processes and product bundles based on Lenovo's HX hyper-converged appliance, Nutanix said. Nutanix and Lenovo will also release a new hyper-converged product, Lenovo ThinkAgile HX Certified Nodes, targeting enterprise customers.
Other hyper-convergence vendors are targeting MSPs and resellers in their channel partnership strategy plans. Pivot3 earlier this year reported a more than 65% sales increase from the first half of 2017 to the second half of that year.
Hyper-converged infrastructure solutions, meanwhile, have become an important technology for MSPs and other channel partners. The benefits of hyper-converged offerings have expanded beyond initial use cases such as virtual desktop infrastructure to other applications such as virtual machine clustering and production-side deployments. In addition, channel partner executives identified hyper-converged infrastructure solutions as among the technologies setting the pace this year in the storage market.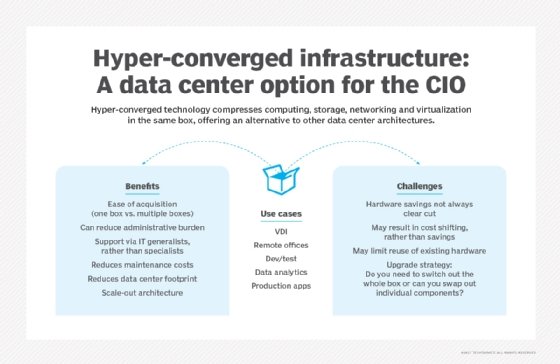 Commvault: Changes ahead for channel strategy
Data management vendor Commvault has established a three-year plan to revamp its channel program and strategy.
The changes come after Commvault's appointment of Scott Strubel, vice president of worldwide channels, in late April of this year. Strubel joined Commvault from NetApp, where he served as vice president of the Americas partner organization. According to Strubel, Commvault's long-term channel refresh will focus on four pillars -- predictability, consistency and profitability, combined with simplicity -- with several updates rolling out in the coming months.
"We will soon be making announcements on what our partners are going to see in the new partner program," Strubel said.
Commvault partners can expect to see significant changes to the pricing and packaging of products, he noted. Changes include plans to decrease the number of SKUs, as well as parts required to build solutions. Additionally, Commvault will introduce new sales and technical enablement resources. "We will make multiple system-based and people-based venues available to our partners to get better enabled on selling the newly simplified Commvault solutions and taking them to market," he said.
Strubel also revealed plans for more investments in demand generation, bringing "more leads to our partners in the coming year than we have brought in any year prior."
Lifesize retools partner program
Lifesize, a video collaboration vendor based in Austin, Texas, has revamped its channel partnership strategy in an effort to boost partner margins.
The Lifesize partner program now offers a two-tiered incentive structure. The first tier rewards distributors for finding net new resellers for Lifesize, while the second tier rewards distributors as their existing resellers move up in the Lifesize program, from Silver to Gold status, for example.
"It's not enough to just find new partners. We need all partners to grow their Lifesize business," said Tim Maloney, senior vice president of worldwide channels at Lifesize. The company currently has more than 1,500 partners.
Maloney said partners will play a central role in launching Lifesize Dash, a recently announced software-based collaboration offering for small meeting spaces. The product, priced at less than $1,000, will be available in the third quarter of 2018.
Other news
Ensono, a hybrid IT services provider, closed on its purchase of Wipro Ltd.'s hosted data center services business in the U.S., Europe and Singapore. Acquisition activity among cloud services and hosting providers has intensified in recent months.
Twilio, a cloud communications platform company, launched Twilio Build, a channel program that offers go-to-market support, training and certification, and a partner success team. Twilio said the program has two partner tiers -- Registered and Gold -- as well as a marketplace where partners can showcase their Twilio offerings.
SolarWinds MSP, an IT service management solution provider, unveiled MSP Pulse, a benchmarking tool for MSPs. The tool was developed in partnership with The 2112 Group.
JASK, a security operations center platform vendor, said it has raised $25 million in Series B funding. The company said the funding round, led by Kleiner Perkins, will let the company "expand global sales channels," increase hiring and focus on platform development. JASK launched a channel partnership strategy and program earlier this year.
CloudJumper, a workspace-as-a-service platform vendor, is partnering with Synoptek, an MSP. Synoptek will private label CloudJumper's cloud workspace platform and streaming app services.
Tech Data signed a distributor agreement with Omnicharge, a power-source vendor, to provide its multiport power bank and power station products. Omnicharge said it products come with one-year limited warranty and lifetime customer support.
Atmosera, a Microsoft Cloud Solution Provider, appointed Ellie Soleymani as director of marketing and Mark Lipscomb as director of customer success.