Managed security services, professional services to top $35B
Security service providers can expect growth in fields such as incident response and assessment services, but they will need to right-size their offerings.
Escalating cybersecurity threats and a shortage of in-house talent are driving double-digit growth rates in the managed security services and professional security services market.
Market research firm Frost & Sullivan expects the global market to expand from $21 billion in 2018 to $35.6 billion in 2023, growing at a 11.1% compound annual growth rate. The top five providers are already experiencing even higher growth. Accenture, Deloitte, EY, IBM and PwC -- a group which accounts for 42% of the global market -- grew 27.6% year-over-year in 2018, according to Frost & Sullivan.
The market researcher's report cited an "overdue need for a new chapter in security practices" along with rising risk levels and staffing limitations as the main factors propelling the demand for managed and professional security services. Digital transformation and customers' heightened recognition of cyberthreats also contribute to increasing demand.
High growth services
Detection and response are the fastest growing offerings in the managed security services market, followed by DDoS protection and threat intelligence, research, detection and mitigation (TIRDM), noted Jarad Carleton, global program leader of cybersecurity information and communication technologies at Frost & Sullivan.
"We are noticing a strong demand across several areas in the managed security services space from our clients globally," said Harpreet Sidhu, managing director and managed security services lead at Accenture. "One of those areas is definitely for detection and response as companies seek to add next-generation solutions to their security capabilities."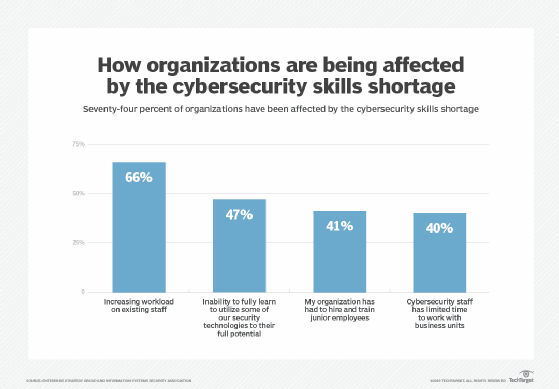 Sidhu said managed detection and response (MDR) capabilities include security automation and orchestration and come with predefined playbooks. MDR, which uses technology to scale, "can help drive significantly faster analysis and improved responses," he noted.
Chris Gerritz, chief product officer at Infocyte, a cybersecurity incident response platform provider in Austin, Texas, said detection and incident response is becoming more important for managed security services providers (MSSPs), which traditionally have focused on network monitoring.
"Generally, they are starting to add on endpoint capabilities and starting to add on response capabilities," he said.
Gerritz said customers are telling MSSPs "I don't want just 100 notifications that I have been attacked. I want you to actually do something about that."
Infocyte this week launched its Response Ready program for its certified incident response partners. The program aims to help those partners scale up their incident response businesses and boost recurring revenue.
Assessment and advisory offerings, meanwhile, stand out in the professional security services market segment, according to the Frost & Sullivan report. Professional security services represent the biggest slice of the security services market, overall, with a 61% share.
Sidhu said Accenture is seeing consulting and professional services demand across several areas such as identity, cloud, cyber defense and application security, along with strong demand for assessment of those capabilities.
Breaking into the market
The market's five largest players are generating considerable revenue growth, which Frost & Sullivan attributes to "their massive size, global reach, consultative strength, industry expertise, and established relationships with large enterprises and government agencies."
Yet, smaller service providers also have the potential to grow -- with a few caveats. Managed service providers are looking to add security services as more customers expect them to provide protection from cyberattacks.
The key for MSPs trying to break into the MSSP market is providing right-sized security services for small- and medium- sized enterprises.

Jarad CarletonGlobal program leader, cybersecurity information and communication technologies, Frost & Sullivan
"The key for MSPs trying to break into the MSSP market is providing right-sized security services for small- and medium- sized enterprises," Carleton said.
Regional MSSPs, as well as MSPs offering security services, will find demand for security services among regionally-focused SMBs, he noted.
MSPs, however, must take care to properly scope their services and keep their own security house in order.
"What we have seen is that far too many MSPs are promising more than they can actually deliver in terms of managed security services, and that is damaging to the industry," Carleton said. "What is even more damaging to MSPs trying to break into the MSSP market is that MSPs themselves have become targets of cybercriminals. If you cannot manage your own security, frankly you have no business selling managed security services to a customer."
HCL unveils Google Cloud unit
HCL Technologies, a global technology company based in Noida, India, has launched a Google Cloud business unit, which will eventually house more than 5,000 Google Cloud specialists.
HCL currently has more than 1,300 Google Cloud platform professionals. The company's Google initiative targets a range of fields, from containerization to machine learning. The HCL business unit will also build Google Cloud-specific Cloud Native Labs in Dallas, London and in India's national capital region.
Google and HCL said joint investments to support customers' digital transformation projects will cover several areas:
SAP workload and application migration to Google Cloud Platform. In August, Google launched a partnership with DXC Technology that also focuses on enterprise migration of SAP applications to public cloud.
Hybrid and multi-cloud deployments using Google Cloud's Anthos. Google partners cited Anthos as a business opportunity and one of the key developments during Google's Next '19 conference.
Adoption of Google Cloud data, AI and machine learning offerings in areas such as e-commerce, supply chain and marketing.
Application and data center modernization.
Workplace transformation and collaboration via G Suite.
DevSecOps and service orchestration.
Tech Data buys government channel partner DLT Solutions
Tech Data has agreed to purchase DLT Solutions, a Herndon, Va., company that aggregates technology for public sector clients and channel partners.
The deal, expected to close by Jan. 31, would make DLT a wholly owned subsidiary of Tech Data, a distributor based in Clearwater, Fla. DLT's government contract vehicles include the General Services Administration Schedule 70, the Defense Department's Enterprise Software Initiative, The National Institutes of Health's Chief Information Officers -- Commodities and Solutions and NASA's Solutions for Enterprise-Wide Procurement V.
DLT had been a Millstein & Co. portfolio company. The private equity firm acquired DLT in 2015. TZP Group owned DLT prior to that deal, having acquired the company in 2009.
The DLT transaction will expand Tech Data's value proposition, "especially in government solutions," according to a bulletin from Martinwolf, a merger and acquisition advisory firm based in Scottsdale, Ariz. Martinwolf advised DLT on the TZP deal and then advised TZP on the Millstein acquisition.
Evercore, an M&A advisory firm based in New York, is representing DLT on the Tech Data deal.
Axcient launches X360 backup platform
Data protection company Axcient unveiled Axcient X360, a converged backup platform for MSPs.
The Axcient X360 platform offers single sign-on and centralized management of Office 365 backup, sync and share, and business continuity and disaster recovery. The platform also provides unlimited storage and retention and supporting services such as billing, training and certification, co-branded collateral and market development funds, the company said.
David Bennett, CEO of Axcient, speaking with SearchITChannel at MSP software vendor ConnectWise's IT Nation conference, said the platform is designed to ease the backup burdens of MSPs. "Anything that puts a burden on an MSP's business in terms of people and time is costly," he said.
Bennett said Axcient X360 aims to be easy to learn, to the extent an MSP's tier-1 technician could quickly train and operate the platform.
The X360 platform also documents backups for customers in regulated industries such as healthcare and financial services, Bennett added.
Axcient currently works with about 3,000 MSPs and integrates with ConnectWise.
Other news
Cloud distributor Pax8 inked a deal with Nerdio, an Azure solution provider for MSPs. Under the agreement, Pax8 will offer Nerdio for Azure in three packages: Core, Professional and Enterprise.
Intermedia, a cloud communications provider, joined ConnectWise's Invent partner program for integrating with the ConnectWise MSP platform.
Webroot said ConnectWise partners can buy licenses for its security awareness training offering at 50% off from Oct. 30 to Nov. 30. The offer is available only through ConnectWise and to partners that are not currently purchasing Webroot's security awareness training.
MSP360, formerly CloudBerry Lab, said MSP interest in its multi-cloud data backup and recovery portfolio helped boost Q3 revenue 60% over the same period last year.
Synechron Inc., a digital consulting firm based in New York, launched Digital Ecosystem Accelerators for the financial sector. The company described the accelerators as "solution prototypes" targeting such fields as retail banking, wealth management, corporate banking and capital markets.
Market Share is a news roundup published every Friday.