Mathias Rosenthal - Fotolia
Public cloud vendors launch faulty services as race heats up
Faced with a rapidly expanding menu of public cloud services, customers need help making the right decisions. ThoughtWorks thinks this opens up opportunities for channel resellers.
The public cloud services arena has turned a corner, introducing new challenges for customers, according to the latest edition of "Technology Radar," a biannual report by global software consultancy ThoughtWorks. Competition has heated up, so top public cloud vendors are creating new cloud services at a fast clip. But in their rush to market, those vendors can roll out flawed services, which opens the door for resellers to help clients evaluate cloud options.
Public cloud has become a widely deployed technology, overcoming much of the resistance it had seen in the past. "Fears about items like security and sovereignty have been calmed," noted Scott Shaw, director of technology for Asia Pacific region at ThoughtWorks. "Regulators have become more comfortable with the technology, so cloud interest has been turning into adoption."
The cloud market shifts
With the sales of public cloud services rising, competition has intensified. Initially, Amazon Web Services dominated the market, but recently Microsoft Azure and Google Cloud Platform have been gaining traction among enterprise customers.
Corporations adopting public cloud have not had as much success as they had hoped for.

Scott ShawDirector of technology for Asia Pacific region, ThoughtWorks
One ripple effect is that the major public cloud providers have been trying to rapidly roll out differentiating new services. However, in their haste to keep pace, they can deliver services with rough edges and incomplete feature sets, according to ThoughtWorks.
Customers can get caught in this quicksand. "Corporations adopting public cloud have not had as much success as they had hoped for," Shaw said.
Businesses try to deploy public cloud services based on the promised functionality but frequently hit roadblocks during implementations. "The emphasis on speed and product proliferation, through either acquisition or hastily created services, often results not merely in bugs but also in poor documentation, difficult automation and incomplete integration with vendors' own parts," the report noted.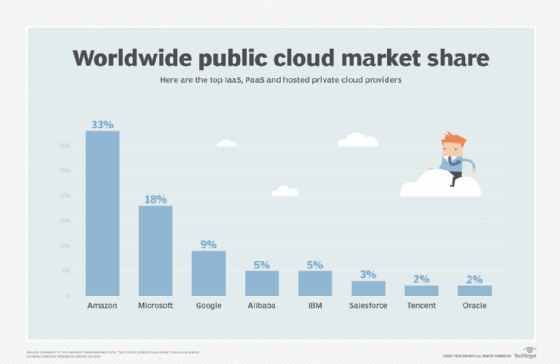 Testing is required
ThoughtWorks recommended that organizations not assume all public cloud vendors' services are of equal quality. They need to test out key capabilities and be open to alternatives, such as open source options and multi-cloud strategies.
Resellers can act as advisors to help customers make the right decisions as they consider new public cloud services, pointing out the strengths and flaws in individual cloud options, Shaw said.
To serve as advisors, however, resellers need in-depth, hands-on experience with the cloud services. "Channel partners cannot simply rely on a feature checklist," Shaw explained. "To be successful, they need to have worked with the service and understand how it operates in practice and not just in theory."