SAP HANA Cloud Services breaks in-memory database out of SAP ERP
SAP announced at Sapphire Now 2019 it is taking its flagship in-memory database platform to the cloud, pushing it beyond enterprise applications and making the technology more accessible.
Don't count SAP HANA out the cloud services game just yet.
SAP's totemic co-founder, Hasso Plattner, made it clear that SAP HANA, the vendor's flagship in- database, still figures prominently in the company's technology strategy. At the center this is the idea opening up the HANA database for more widespread use.
"SAP HANA is too good [of] a database just to lock it inside SAP enterprise applications," Plattner said during Wednesday's keynote address at SAP Sapphire Now 2019. He then referred to the explosive growth in data from many sources, such as CRM applications.
To fulfill this strategy, Plattner and Gerrit Kazmaier, senior vice president of SAP HANA and analytics, announced the availability of SAP HANA Cloud Services, an as-a-service offering that can help tie together disparate data sources.
SAP HANA Cloud Services is intended to make the HANA database more accessible to customers who have been reluctant to adopt it due to cost and complexity, Kazmaier said. It can also act as "a single gateway for data of any size" that resides across distributed data environments, according to a press release.
The new cloud services offering has a SQL data lake storage tier, and on-premises SAP HANA customers can use it to add capacity when needed.
Indeed, the vendor believes SAP HANA Cloud Services will make the in- database available to organizations any size, dispelling a myth about the product.
"There is somehow this conception that SAP HANA is only for large enterprises and complex scenarios," Kazmaier said. "HANA is for everyone. Now, with SAP HANA Cloud Services, by making it low TCO [total cost ownership], delivered as a service, virtually everyone can get started immediately with their SAP HANA journey."
The vendor also announced that SAP Data Warehouse Cloud will be the application built with SAP HANA Cloud Services. The application will aggregate data from different data sources, while keeping the essential attributes and the security the data intact. SAP Data Warehouse will begin a beta program later this year, with a release date to be determined. It will have a flexible, consumption-based pricing model.
"SAP Data Warehouse Cloud is the newest and coolest service in data management," Kazmaier said. "We had one key principle in mind: Design it for simplicity so it goes beyond the typical IT professional working in a data warehouse to anyone in the business who wants to work with data."
It's all about the data
The focus of SAP HANA Cloud Services is to enable organizations to deal with data more effectively, according to Mickey North Rizza, an IDC analyst.
"SAP is just showing where all the data is coming together and where you can rethink how you use the data. You can parse it out, [and] you can still do what you need to it and pull it in when you need it. So, it's about control of data," Rizza said.
Before investing in SAP HANA Cloud Services, organizations will need to determine what their data strategy is -- where to capture data and pull data sets together, how to use master data or the core data essential to operations, how to cleanse the data, and where to use it in business processes, Rizza said.
"It's about rethinking strategy, and all SAP is doing is just showing that they you've got data everywhere and how are you going to use it," she said. "It's a good message from SAP. It's still too early to tell what it means to organizations, but they're answering the call that you want to look at data from different silos."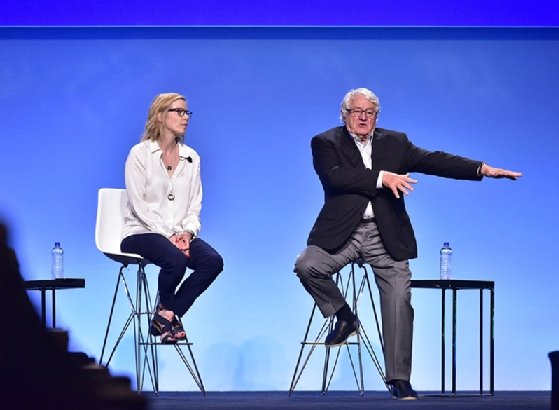 SAP HANA still a big part of the business
There have been some recent reports of HANA being pushed aside, and that's clearly not the case.

Matt AslettResearch vice president, 451 Research
For Matt Aslett, research vice president at 451 Research, the announcement underscores the relevance of the SAP HANA database in a data-centric world.
"There have been some recent reports of HANA being pushed aside, and that's clearly not the case. SAP is obviously positioning more to sell solutions, or use-case-specific services, particularly delivered by the cloud," Aslett said. "HANA's a big part of that and a big part of the data management and analytics capability that enables those. So, it's still very much a big part of the business."
SAP is still trying to determine an effective cloud strategy, Aslett said.
"They figured out a couple years ago that they couldn't compete directly with the cloud providers, so they are trying to see how they can work with them and sell the SAP offerings on top of that," he said. "That's still playing out in terms of figuring out what SAP can do specifically -- beyond the applications -- at a data management and database level and how people want to consume that. It isn't necessarily in terms of the HANA database; it's experience, and it could be application-driven."