What is an inbound call?
An inbound call is one that a customer initiates to a call center or contact center. A help desk handles inbound calls as well, although calls may be made from employees rather than customers. A call center may handle either inbound or outbound calls exclusively or might deal with a combination of the two.
Inbound call center agent performance is measured according to several metrics, including first call resolution, average handle time and time in queue. Inbound call centers sometimes stipulate service goals the center works toward in a service-level agreement.
Today's inbound call center agents often communicate with customers through email and chat, as well as phone calls.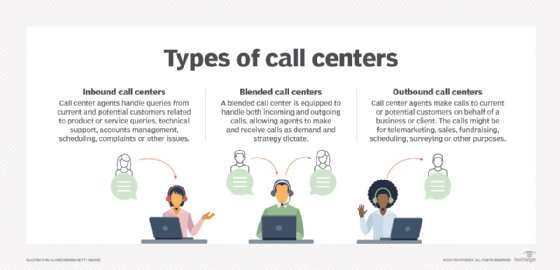 Inbound vs. outbound call centers
Generally, there are two different types of call centers: inbound and outbound call centers.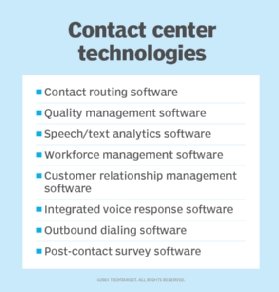 An inbound call center is the one that receives incoming calls to the call center from existing customers. Customer service agents and support teams are responsible to monitor and attend the requests of the callers. One of the primary inbound call center services is to handle customer calls and provide tech support.
An outbound call center makes outgoing calls to potential customers. This is handled by the sales team that makes cold calls to grow the company's customer base. Companies rely on market research and lead generation to find the details of potential customers.
Strategies for inbound call management
A wide range of strategies can be used to maximize customer satisfaction. Companies can either set up internal customer support or outsource the business process.
Here are some strategies that inbound call centers can use to improve customer experience:
Focus on integration of call center software and customer relationship management tools to help the customer service team see the customer's history at a glance.
Implement a call routing system whereby the customer is immediately connected to the right department.
If you use interactive voice response (IVR), make sure to experiment and find the one with the lowest call abandon rate. You can also use IVR in case of high call volume.
Train your staff regularly so that they are updated on your customer service policy.
See nine skills that call center agents need for success, and evaluate call center outsourcing costs and benefits.
This was last updated in
March 2022
Continue Reading About inbound call
Dig Deeper on Contact center as a service