Fotolia
Developers get new tools to improve Slack integrations
Developers are getting new tools for building Slack integrations that are easy to access and use.
Slack has introduced development tools that should make third-party integrations easier to find and use, as the company looks to make its app friendlier to the average office worker.
The new tools, most of which are still in beta, will help developers design Slack integrations that users can intuitively interact with by clicking buttons, rather than by typing a command or messaging with a bot.
Slack tailored its first user interface to software engineers, who were among the first to use the app in droves. Today, the majority of Slack's 12 million daily active users have no special software skills, prompting the vendor to adapt its platform to meet their needs.
With the latest tools, Slack also introduced more advanced ways to use Slack integrations, such as reducing the need to toggle between Slack and other apps. Research shows businesses get more value out of platforms like Slack when they are more tightly integrated with other business tools, said Irwin Lazar, analyst at Nemertes Research.
"Slack's strategy for the last couple of years has been to become a work platform, as it has evolved beyond simply being a messaging app," Lazar said. "As their app becomes more integrated into customer workflows, it makes the app ... more difficult to replace."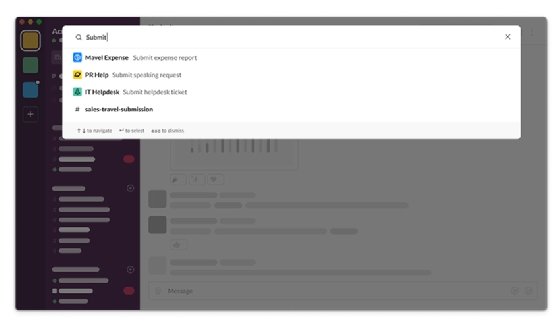 Slack will let developers create a homepage for their Slack apps that users will be able to navigate to by clicking on a new tab in the left sidebar. For example, the homepage for the Google Calendar app for Slack will display upcoming events and let users delete or modify them.
Apps within Slack will also soon feature pop-up windows to let users complete more tasks without leaving Slack. For example, a manager could use Qualtrics to send a feedback survey through Slack by following the prompts of the app's pop-up window.
"Integrations were always important to building the Slack ecosystem: It resulted in greater user productivity," said Wayne Kurtzman, analyst at IDC. "Now, Slack is making it significantly easier to utilize low/no code solutions to make workflows easier with their app toolkit."
In addition to a more intuitive user experience, Slack wants to create shortcuts to help users take action through apps. In the coming months, Slack plans to add new action buttons within channels and on the left sidebar.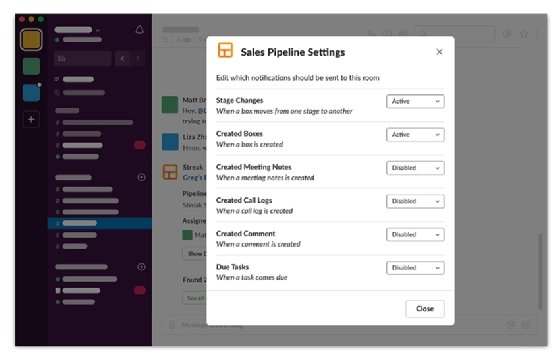 Users will also be able to access action shortcuts through search. Typing "submit" should soon bring up shortcuts to apps for submitting help desk tickets or expense reports.
Slack announced the platform enhancements this week at its second annual developer conference, Spec 2019 in San Francisco. Slack now has more than 1,800 third-party apps in its directory, the company said.
It could be months before users notice any significant changes to third-party app integrations. Slack is releasing beta versions of its new tools, and developers will need time to use the toolkit.
Slack continues to lead competitors like Microsoft Teams and Cisco Webex Teams when it comes to integrations. Not only does Slack have more third-party apps, but it also has more advanced integrations.
Whereas Microsoft and Cisco have invested in creating all-in-one communications and collaboration suites, Slack has doubled down on being a hub for getting work done.
"Slack has always been much more than a chat app, it's a highly extensible platform built around a messaging user interface," said Dave Michels, principal analyst at TalkingPointz. "Slack wants to improve productivity by reducing app switching for users and, at the same time, reduce barriers to creation for developers."