Getty Images/iStockphoto
Zoom adds chatbot virtual assistant to CCaaS offering
The Zoom chatbot uses conversational language and proprietary AI to assist people calling Zoom's contact center as a service. Zoom launched its CCaaS last year.
Zoom's new contact center-as-a-service chatbot frees up support staff's time by handling simple requests from callers.
The Zoom Virtual Agent chatbot uses machine learning, proprietary AI and conversational language to facilitate customer service. Supported by automation technology, the chatbot processes requests by understanding customer intent without a dependency on keywords.
"I think 2023 is a year where every company we speak to is making automation an absolute focus," said Mahesh Ram, Zoom's head of contact center and digital customer experience.
The chatbot learns through intent training. The process lets the virtual agent analyze the language in callers' questions to bolster its understanding of similar questions in the future, Ram said.
When a user's query exceeds the chatbot's capabilities, the caller can connect with a human agent via live chat, email or video.
"[AI chatbots] optimize the workload of live agents, enabling them to focus on more cognitive-demanding tasks while leaving requests that can be automated to the chatbot," said Raul Castanon, an industry analyst at S&P Global Market Intelligence.
Zoom Virtual Agent, launched last week, can help businesses with customer service or in-house IT helpdesks, Ram said. Companies can integrate it with various CRM systems and buy it as a standalone product.
Zoom introduced its contact center virtual assistant at Zoomtopia in November. The feature is similar to what exists in the products of established contact center as a service (CCaaS) providers Genesys, Nice InContact and Talkdesk. Gartner listed the three companies in the leader section of its 2022 CCaaS Magic Quadrant. The analyst firm did not include Zoom in the report.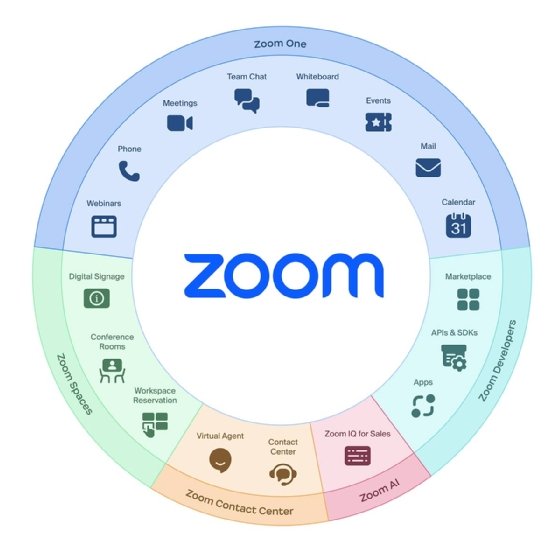 Zoom Virtual Agent uses technology from Solvvy, a conversational AI platform provider Zoom acquired last year. Solvvy's chatbot and AI capabilities power the CCaaS offerings of other companies, including German meal kit maker HelloFresh, e-book subscription service Scribd and video hosting company Vimeo.
Zoom released its CCaaS product in 2022, a year after the company failed to acquire Five9 for $14.7 billion. Five9 shareholders voted down the deal.
"Zoom is a relative newcomer in this space," Castanon said.
The company faces intense competition from CCaaS incumbents and industry behemoths Google and Microsoft, which introduced contact center products last year.
"Given that both companies have a long trajectory and have developed AI expertise as a differentiation, they stand to become key players in the contact center space," Castanon said.
Zoom interop for Google Meet
Meanwhile, Zoom has introduced interoperability with Google Meet. The Zoom Interop feature lets Zoom participants enter Google Meet video calls on room systems after receiving an invitation. Zoom users do not need a Google Meet subscription or special hardware.
During the meeting, participants can access basic tools like video, audio and audio controls.
Interoperability between virtual meeting spaces has become necessary for meetings in a hybrid work environment. A Metrigy Research survey of 396 companies found that 75% rated support for multiple communication platforms as a critical feature in room-based video conferencing systems.
Zoom is not the first video meeting provider to interoperate with Google Meet. In November, Google introduced interoperability with Cisco Webex.
Last year, Microsoft launched Direct Guest Join for Android-based room systems. The technology enables Webex users on Android devices to join Microsoft Teams meetings.
Mary Reines joined TechTarget Editorial in October 2022 as a news writer covering networking. Prior to TechTarget, Reines worked for five years as arts editor at the Marblehead Reporter, her hometown newspaper. She received her bachelor's in journalism from the University of Massachusetts Amherst. If you have a tip, contact Mary at [email protected].