zorandim75 - stock.adobe.com
7 ways to avoid remote work burnout in call centers
Many factors contribute to remote work burnout, including juggling too many tasks, isolation and a work-life balance. Here are some tips for managers to help minimize burnout.
A major issue among remote workers across all industries -- but especially within contact centers -- is burnout.
Agents interact with customers throughout the day, trying to resolve their issues while dealing with the challenges of limited outlets and tools in their home offices. Remote work burnout can mean both physical and mental exhaustion and can lead to a drop in job performance, which may put additional stress on the individual.
Agent burnout is not always obvious to contact center leadership unless they observe questionable behavior during call monitoring sessions, where it may manifest itself through agents frequently becoming impatient when dealing with customers.
The playing field changed, but nobody realized there was also a need to change the rules from both an organizational and personal perspective. Instead, organizations and people learned -- and continue to learn -- to adjust to the reality of remote work on the fly and without a playbook.
Remote work burnout drivers
Burnout can happen to anybody, whether they are working in an office environment or remotely.
In the office, routines such as conversations at coffee machines and having lunch with co-workers can help to prevent burnout. However, working from home is still in its infancy, and both contact centers and agents must establish new routines.
Some factors driving remote work burnout include COVID-19, politics and social justice issues. While these are not necessarily work-related, organizations and individuals need to take control of activities that they can positively affect.
Here are some other reasons for remote work burnout:
Juggling too many tasks. Many remote agents are juggling many things at the same time -- such as tending to school-age children engaged in remote learning, trying to maintain a home and feeling compelled to be accessible for work.
Working in a challenging physical environment. Many remote agents don't have a dedicated workspace or the physical setup to create a home office where they can work efficiently.
Most people desire and thrive on some level of human interaction. Remote agents can feel isolated because they aren't in a physical office with others, able to turn to their neighbor for assistance when necessary or have impromptu conversations.
Separating work from play. When an individual's living space overlaps with their office space, it can be very challenging for a remote agent to separate their work life from their personal life. If an individual is working at the kitchen table, the agent can never experience "out of sight, out of mind" in regards to work.
How to avoid remote work burnout
There are many things that contact centers can do to make remote agents feel like part of the larger team and ease the stress of remote work.
Consider flexible scheduling
Contact centers might consider offering flexible work schedules to remote agents. Without the need to commute, split-shift schedules and microshifts are more attractive and feasible. Current automated workforce management tools -- provided by many contact center software vendors, such as NICE inContact, Verint and Calabrio -- can optimize schedules and offer flexible schedules that will both benefit remote agents and customers.
Contact center managers should also ensure that remote employees stick to their schedule to give them a work-life balance. This goes beyond using automated tools to monitor agents for adherence to schedules. Managers also need to select appropriate times for meetings and limit reaching out to team members when they are not scheduled to work.
Provide agents with necessary tools and office equipment
Businesses should provide financial assistance to help contact center agents acquire the proper furniture and equipment -- such as a desk, chair and headset -- that enable them to perform their job in an ergonomically correct environment. Organizations must provide the same -- if not better -- tools than agents have in the office. If an agent uses multiple monitors or a desktop computer with a separate keyboard in the office, then the business should provide similar equipment for the remote environment.
Organizations typically ensure that remote agents have access to all of the same desktop tools that they would in the office, including contact center software and a CRM system. An issue that affects many remote agents is connectivity to the systems listed above -- often due to VPN-related issues -- along with collaboration tools that don't freeze midframe. This has driven many organizations to revisit moving to cloud contact center software -- such as Genesys, Five9 and Talkdesk -- for key systems.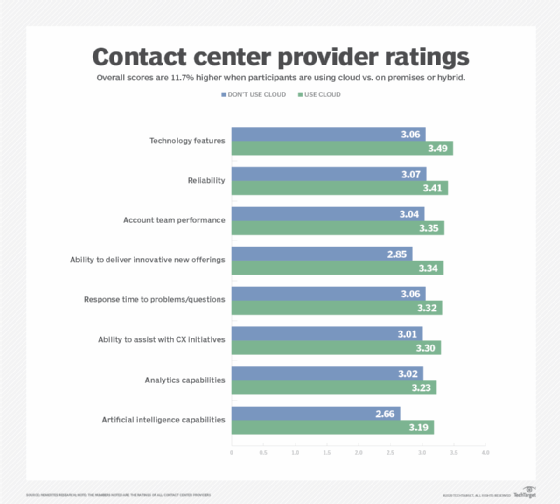 Provide multiple ways to communicate
Providing multiple methods of communication to support remote agents -- including audio, video, email, chat/messaging and social media channels -- is a necessity.
Video meetings can be a culprit for remote agent stress, and they are something that contact centers should address. People don't always want to be on video, and they may not want to show their remote work environment. Video meetings are most effective when contact centers expect a higher level of engagement from agents -- such as a team training where managers expect agents to actively participate in the conversation. Daily check-ins can be a simple voice call.
For meetings that do require a video component, virtual backgrounds may be an option. Zoom, for example, has some virtual backgrounds that users can choose if they don't want to show their physical work environment, such as the Golden Gate Bridge and outer space. Users can also create their own backgrounds. Microsoft Teams also has a virtual background function. Some options include the world of Minecraft, an alien planet and a generic office.
Contact centers should also consider creating multiple email lists so agents who are not on duty don't receive emails off the clock. If this is not possible, organizations should ensure that agents understand that they are not expected to check their email 24/7.
Businesses should also consider a variety of communications forums -- both formal and informal -- including 1:1 meetings, staff meetings, team-building activities and town halls. A forum for informal brown bag lunches can also provide a venue for remote team members to catch up with one another for some semblance of normalcy.
Contact centers must use technology to create engaging training programs, enabling remote agents to actively participate and maintain an interest in the job.
Contact centers can also help agents feel part of the organization and the team by having "big splash" events, such as department and organizational recognition events. Smaller gestures, such as sending branded swag to at-home employees, can also go a long way toward giving employees that sense of connection. Swag.com is one such businesses that can create and ship swag to remote workers.
Create or update a knowledge base
Creating or updating customer service knowledge bases can also help ease the burden of remote agent isolation. Knowledge bases are searchable content management systems that house short-form content -- usually frequently asked questions, company information or common problems -- and designed to assist agents who have questions when interacting customers. Remote agents can no longer spin around in their chairs to ask a co-worker for assistance.
Knowledge bases also take some burden off agents tending to a constantly overloaded queue. Customers, too, can access knowledge bases from a customer interface -- a self-service option where they can often find answers to questions on their own, without the need for human contact.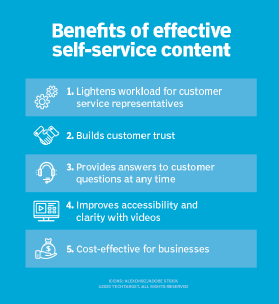 Provide ongoing training
Contact centers must use technology to create engaging training programs, enabling remote agents to actively participate and maintain an interest in the job.
Automated tools must provide on-demand, self-paced, interactive, engaging training programs to enable agents to learn at a comfortable pace where critical information is broken down into reasonable "chunks" that can easily be digested.
Organizations should use collaboration tools for training, which enables remote agents to work together to enhance their skills and learn with others. This can be done through role-playing exercises, peer coaching and the opportunity to share challenges and frustrations they encounter during training. Some of these tools include Zoom, Microsoft Teams and Slack.
Knowledge bases -- good for more than just providing answers to frequently-asked questions -- are one such technology that can help with training. Organizations can segment knowledge bases to include sections that provide remote workers with easy access to training materials on demand, whether it be simple training on how to use a phone system, or prerecorded role-playing exercises detailing the expectations of a customer interaction.
Incentivize agents
Agents spend hours each day interacting with all types of customers, which can take a toll on employees' well-being -- especially if the customer is upset or unkind. Incentives can often energize agents and improve their efficiency.
Contact centers should revisit time-off policies as a result of many remote agents juggling many activities and demands from family members.
Organizations should also review incentives that they offer in the office setting and determine if they might be effective in a remote environment. Activities such as monthly recognition events should remain, but businesses need to revisit incentive rewards. Where management may have provided free movie tickets to agents in the past, gift cards for takeout at specific restaurants or extra time off would be more appropriate now.
Prioritize agent wellness
Organizations must prioritize wellness and take effective action to promote and monitor it without overstepping bounds. In addition to items mentioned previously, organizations should organize activities including informal virtual happy hours and formal employee assistance programs.
Businesses should also hire contact center leaders who successfully work remotely and can assist agents through the transition of working from home. Leaders might put together a playbook for agents, detailing how they get through a remote work day, including having a usual morning routine, taking frequent breaks and cleaning up their workspace at the end of the day. These leaders can be role models for how to deal with conflicting priorities.
Most importantly, call center managers must use all of their listening opportunities, including call monitoring and daily check-ins, to monitor key behaviors and metrics -- such as absenteeism -- to keep the pulse on agents and determine if there are any special indications of worker burnout.
Remote work is here to stay
Regardless of how COVID-19 runs its course, working remotely is likely here to stay for many contact center agents.
There are many projections regarding how many agents will continue to work remotely in the long term, but nobody really knows. There are many benefits to having a remote workforce -- including a broader applicant pool and more flexible scheduling -- but until organizations figure out how to deal with the workplace burnout issue, those benefits may not come to fruition.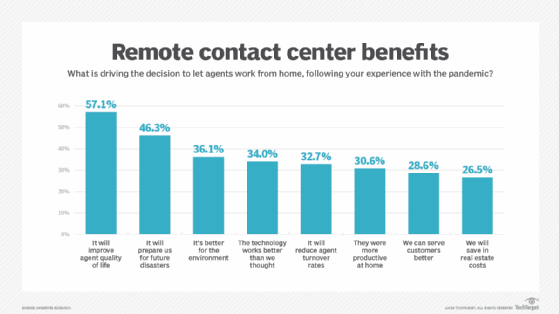 Instead of having the playbook evolve in a reactive manner, it is critical for both contact centers and remote agents to proactively write the book together, creating a comfortable environment and learning new ways of handling stress to reduce the risk of burnout and increase job efficiency.