Fotolia
Mystery shopping software key to customer experience management
Businesses use mystery shopping platforms, comment cards, brand reputation management and more to identify customer pain points and improve customer experience.
Good service is still the way of the world, whether interacting with customers online, over the phone or in person. Yet, no business is 100% perfect 100% of the time.
But data collection and analysis with mystery shopping software and related tools can help brands find opportunities for customer experience improvement.
Some businesses choose to manage their own mystery shoppers, who anonymously purchase meals, goods and services in-house -- along with recording and analyzing the data they observe. Others work with outside firms called mystery shopping providers (MSPs). But the end goal of this voice of the customer program is the same: undercover data collected to improve customer experience.
Combined with mystery shopping software and outside MSPs, many brands find that pairing secret shopper findings with related tools, such as customer surveys and brand reputation management, can yield richer results than any one tool can on its own.
Creating a mystery shopping program
Returning to his native Hawaii after a few years away in Seattle, Tory Tsakiris noticed employees not delivering the brand promises for his father's business, Teddy's Bigger Burgers. Tsakiris picked up some odd jobs as a secret shopper while living on the mainland and thought an internal mystery shopping program might benefit his father's company. Sourcing his own shoppers, he offered them gift cards to perform under-the-radar audits on the restaurant. They provided feedback via PDF forms, which weren't exactly efficient.
"I hated these forms and wanted a better way to do reporting," Tsakiris said.
After looking at various mystery shopping platforms to streamline the process, he found Prism Intelligence's version, iSecretShop, offered a user-friendly dashboard to view all shop results in one place, as well as a large pool of shoppers so he would no longer need to source his own. Shortly after, Tsakiris created his own MSP -- Aloha Served Daily, later rebranded as true[BX] -- in response to other companies unhappy with their own in-house programs.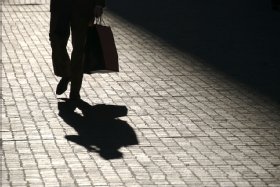 "A lot of customers are saying the software, reporting tools and features that come along with [the Prism platform] are a hugely different experience from other vendors," said Tsakiris, now CEO of true[BX]. "They're now able to make educated decisions about what they should change in their business."
True[BX] quickly moved beyond the island state's restaurant business.
"We are now able to see how long people are waiting in line and how many customers funnel through in a given amount of time," said Nicole Brandt, store operations trainer for Honolulu-based Times Supermarkets, a true[BX] customer. "This is a customer pain point that we need to be aware of, and the report allows us to see this."
Prism Intelligence platform hosts MSP customers
ISecretShop debuted in 2010 as a mobile-only platform for mystery shopping. Since then, the cloud-based mystery shopping platform underpinning iSecretShop rebranded as Prism Intelligence, but the shopper-facing client name iSecretShop stuck, said Andrew Walker, COO at Prism Intelligence.
Prism offers its customers prebuilt reports and dashboard views, including top- and bottom-performer reports and views showing how different locations performed against common metrics. Shop reports can include a combination of multiple-choice questions, comments, photos and audio files.
The data visualization offers longer-term trends views, too. In addition to traditional, in-person visits to client stores, businesses can opt for "phone shops," in which mystery shoppers can evaluate call center agents' customer service skills, and "competitor shops" to see how their company measures up against its rivals.
"Having [the data] all on one dashboard is very nice. It brings cohesion and cuts down on some of the workload," Brandt said.
Keeps employees on their toes
Another mystery shopping provider drawn to the Prism Intelligence platform is 360 Intel, headquartered in Manchester, N.H. CEO Tyler Goodwin said the company chose Prism due to its mobile platform and the large mystery shopper pool that all MSPs plug into. Prism Intelligence has more than 1 million shoppers in its database. Each MSP brings a pool of shoppers into the system when signing on with Prism, and they are integrated into the platform for all companies to use.
Like true[BX], 360 Intel rebranded, too. Each company's core deliverable is mystery shopping, but the shift shows the addition of other customer experience management capabilities.
Goodwin said rebranding is the way the industry is going due to a renewed fear that mystery shopping will become outdated. However, he said that mystery shopping programs keep employees on their toes, as employees will likely view each customer who comes through the door as a mystery shopper.
There's huge value in having your staff wonder with every customer, 'Could this be a mystery shopper?'

Andrew WalkerCOO, Prism Intelligence
"There's huge value in having your staff wonder with every customer, 'Could this be a mystery shopper?'" Walker said.
Walker said shop scores can play a big role in employee promotions and raises, as employees can be identified from the information collected in mystery shops. Some companies, such as Times Supermarkets, also tie monetary employee rewards to positive mystery shopper reports.
"It encourages and rewards them; it acknowledges employees who have gone above and beyond," Brandt said.
Additional ways to collect customer feedback
Mystery shops only capture a snapshot, one individual's experience at any moment in time. That can be a small sample not indicative of a business's overall customer experience. There's more feedback out there that's relevant and valuable to companies to collect. So, in addition to shops, Prism offers customer surveys, comment cards, audits and opinion polls to help businesses improve customer experience. This information, too, is integrated into the cloud platform and visualized on the client dashboard alongside data from mystery shops.
Many people also go to Yelp, Google, Facebook, TripAdvisor and other sites, leaving reviews -- both negative and positive. To help give its customers insight into this consumer-generated content, Prism Intelligence added reputation management to its mystery shopping software in 2017. AI bots scour review sites for mentions and, with the help of sentiment analysis, track administrator-set keywords to see what customers think of food, quality and speed of service, and other elements important to a company.
Using the Prism platform, true[BX] offers this service in addition to mystery shopping. Tsakiris said the turnaround time to respond to negative reviews is 24 hours. His staff publicly responds to the review, says they are addressing the issue and apologizes for the experience. At this point, the issue is handed off to the customer to resolve. Turnaround time to respond to positive reviews is a week.
Prism also has a profile fraud service called Age & Identity Verification. MSPs now have the option of using public information data to confirm shoppers are who they claim to be. If the system is unsure of an identity due to a name change, etc., it will ask users some verification questions. Such a service prevents users from creating multiple profiles in an attempt to circumvent shopper bans, rotation rules and age-restricted shops -- enabling businesses to collect the best information possible from their mystery shopping program.
Walker said Prism Intelligence competes with Qualtrics and Survey Sampling International, both used by large market research corporations.
"We just want to keep bringing our clients the tools we see necessary in the industry," Walker said.
Dig Deeper on Customer experience management