Getty Images/iStockphoto
Online forms tool offers custom designs and user insights
Digital marketing agency SmartBug Media uses digital customer survey platform Typeform to create custom-designed, brand-appropriate questionnaires and collect user data insights.
Three years ago, the digital marketing agency SmartBug Media decided to try a new tool for creating online forms.
An online form looks like a test with fill-in-the-blank or multiple-choice questions. It is a webpage that prompts users to enter information into discrete blank spaces or select from provided answers. Organizations' sign-up and contact pages are good examples of online forms.
SmartBug's "Contact Us" page is an example of its old-style online form. The one-page form with black type and white background requires users to provide their name, phone number, email address, website and company, and offers some optional prompts such as "How We Can Help?" in which users can type their own answers.
SmartBug created this form using HubSpot forms, the online form creation tool in SmartBug's main marketing automation platform, HubSpot. HubSpot is a CRM system that offers software for sales, inbound marketing and customer service, and is popular among small and medium-sized businesses.
SmartBug Media Marketing Director Nicki Kamau said HubSpot forms works well, but the company wanted to try something different with more customization options. That's when SmartBug switched to Typeform.
"They work wonderfully," she said of HubSpot forms. "But they don't offer an experience the way that Typeform does."
Giving companies more design customization choices
Typeform is a no-code online form and survey creation platform. Its competitors include Google Forms and SurveyMonkey.
Compared with HubSpot forms, Typeform offers some extra tools and features. Typeform has more aesthetic customization options for companies to create forms that match their tone and branding, as well as back-end capabilities to measure user experience within the forms.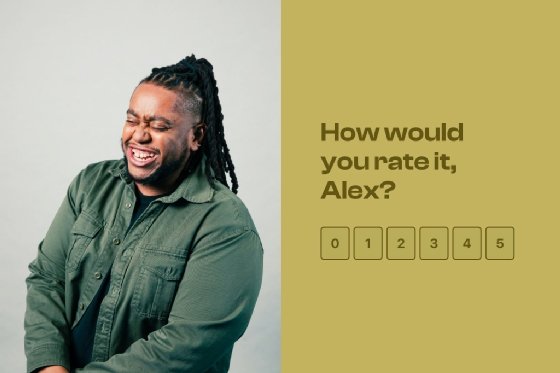 The first time SmartBug used Typeform was to create an interactive assessment to help customers decide if they should hire an in-house digital marketing expert or an agency such as SmartBug.
"We actually made it a tool for our audience to be able to use to help themselves," Kamau said. "We're essentially allowing them to provide information about where they are at their stage of their business, to know what their next step forward needs to be."
It flips you through each slide experientially, so you're only focusing on the question at hand.

Nicki KamauMarketing director, SmartBug Media
The assessment includes questions about the company's size, marketing team, marketing technology stack, inbound marketing and SEO strategies, and what they know about lead management, demand generation and social media.
Unlike the HubSpot form, which presents all the prompts on one page, Typeform offers questions one by one, aspiring to make the survey feel more like a casual conversation and less like a legal document.
"It flips you through each slide experientially, so you're only focusing on the question at hand," Kamau said. "You're not looking at everything all together at once."
The forms also incorporate colors and layout choices that blend well with SmartBug's motif.
"It's a different style than what we have on the site, but it's still within our brand," Kamau said.
Collecting data on user experience
On the back end, Typeform's platform offers ways to collect and manage customers' data and feed it into SmartBug's HubSpot CRM in a way that isn't possible with HubSpot forms.
For example, SmartBug's team would have had to create a long form with various data points that would have been tedious to transfer to the CRM, Kamau said.
Another key tool from Typeform is a page that shows statistics about users' experience with each of the questions in a form or survey. Kamau calls this page "the big-picture view."
This page includes analytics for measurements such as completion rate, which is the time it takes to complete a response, as well as the locations of drop-offs -- the points at which users abandon the form altogether. It also shows how many people viewed, started and completed the form.
These insights are useful for marketing, sales and client services professionals because they extract specific information about users' behavior, according to Kamau.
"Having this sort of experience is very beneficial," she said.
Mary Reines is a news writer covering customer experience and unified communications for TechTarget Editorial. Before TechTarget, Reines was arts editor at the Marblehead Reporter.