BillionPhotos.com - Fotolia
Our rebrand: Customer experience strategy, platforms, best practices
Customer experience strategy blurs lines between sales and marketing automation, customer service and e-commerce as they come together on next-generation customer experience platforms.
Everyone must transform the CRM model to customer experience management. It's our turn.
We've combined SearchCRM and SearchSalesforce under a SearchCustomerExperience umbrella. All the great stories, tips, advice, conference coverage, product news and best practice articles from our experts over the years remain.
Moving forward, as the world pivots to creating digital customer experiences from a messy assortment of data drawn from marketing, sales, service/support and e-commerce platforms -- and driven by business rules, guided by AI-divined customer insights -- we're pivoting along with it.
Customer experience strategy drives tech buys
It's difficult to pinpoint at what moment customer experience strategy eclipsed the sales-driven customer relationship management approach, and it's true that many organizations continue to do business with CRM-based sales and marketing platforms.
Four markers, however, prove the customer experience (CX) model is overtaking CRM:
Nearly 60% of 500 international respondents to a January 2019 TechTarget CX survey said their organizations were either launching or exploring their CX initiatives.

Sixty percent of survey respondents are launching or exploring CX initiatives.

Current Salesforce consumer surveys show that 84% of respondents believe the customer's experience is at least as important as the goods or services purchased.
New titles, such as chief customer officer, chief experience officer and customer experience manager, are emerging in the executive suite as companies assign more weight and resources to CX initiatives.
Vendors -- Oracle, SAP and Zendesk are three examples -- are rebranding CRM tools and suites as CX platforms and, in the process, are adding features that automate marketing personalization, upselling and customer self-service, as well as feedback collection and analysis.
The millennial generation drives some of this change, as it becomes the majority of the workforce over the next few years. Millennials demand the same frictionless B2B buying and selling of goods and services as they experience in their consumer lives -- as well they should.
Older generations, too, are coming around to that point of view, rewarding companies that offer full functionality of researching and purchasing their products and services on tablets and smartphones.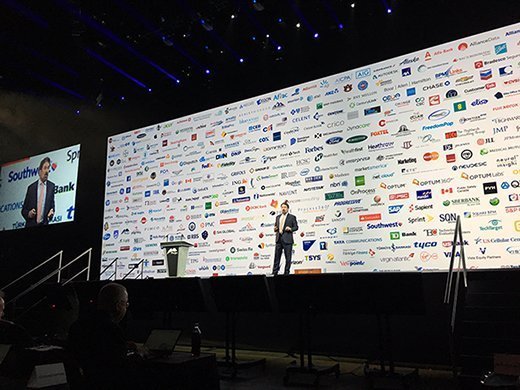 Keeping you up to date
Supporting an updated customer experience strategy and process takes new technology. CX platforms fill the gaps from inbound marketing through to sales and post-sale service, customer success efforts and, for more thoughtful companies, repeat business.
Analytics and AI tools spot deficiencies to address opportunities for sales by endlessly poring through data, and they are improving in capabilities and feedback specificity by the day. New techniques, like sales enablement and customer success strategy, pinpoint individual customers' needs and anticipate potential hurdles before customers reach them.
It's overwhelming to keep track of the endless new products and upgrades to existing platforms -- let alone keep track of which ones drive actual success for different-sized companies across different vertical industries.
That's where we come in. Our veteran reporters, editors and independent experts follow market trends through performing deep research, attending conferences and talking to the most plugged-in sources and successful users. They'll bring you the latest CX news and best practice advice.
We look forward to engaging with you on all our channels, creating a next-generation CX of our own.