Couchbase PartnerEngage: NoSQL vendor seeks channel growth
Channel companies have an opportunity to wrap services around NoSQL database technology projects, as Couchbase PartnerEngage debuts; more news from the week.
Couchbase Inc., a NoSQL database vendor, aims to grow channel revenue to about a third of its business with the launch of a new partner program.
The company's Couchbase PartnerEngage program targets channel companies in two categories: solution partners, such as referral partners, resellers and systems integrators; and technology partners, such as cloud providers and independent software vendors. The program has two tiers: Registered and Advanced.
Matt McDonough, vice president of business development at Couchbase, based in Mountain View, Calif., said the new program marks a formalization of the company's partnering activities. The company works with more than 150 partners.
"Couchbase has reached a certain level of scale, and we ... can further scale our business through expanding our partner relationships," he said.
Because Couchbase offers a horizontal technology, the vendor must tap partners with vertical-market expertise. Partners with such skills, McDonough said, can apply the company's horizontal database to meet customers' specific requirements.
McDonough said 15% of Couchbase's revenue flows through channel companies today. He said he believes the partner-generated slice of the company's sales can grow to 30% in the first year of the Couchbase PartnerEngage program.
Couchbase has reached a certain level of scale and we ... can further scale our business through expanding our partner relationships.

Matt McDonoughvice president of business development at Couchbase
The company's Registered partners will be eligible to register deals on Couchbase's new opportunity registration system and can access resources via the company's partner portal. Advanced partners will have access to lead generation funds, presales support and tech support, in addition to deal registration.
Advanced partners will also receive discounts on top of Couchbase's basic discount, McDonough said. Referral partners, meanwhile, will receive an 8% commission on a contract's initial value and an 8% commission on follow-on sales.
The Couchbase PartnerEngage program will also open services opportunities for partners. Services revenue from Couchbase partner engagements can run as high as 10 times the value of a database subscription, according to McDonough. Services sold in conjunction with Couchbase include architecture reviews, health checks and query-tuning workshops, he said.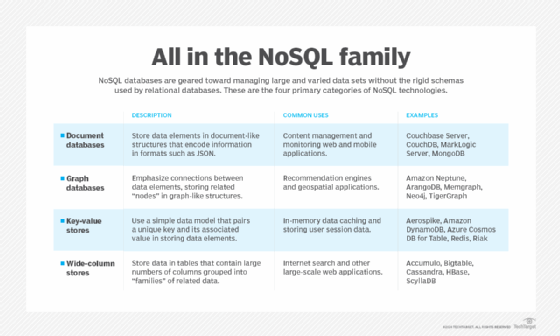 Virtual Instruments revamps channel program
Virtual Instruments, a vendor of infrastructure performance management products, has relaunched its channel program, with an emphasis on forward-looking sales opportunities.
The Virtual Instruments Partner (VIP) Program consists of three tiers: VIP Partner, VIP Gold and VIP Platinum. The company said its channel program aims to recognize partners' expertise in technologies such as server virtualization, storage, storage networking, application performance management and cloud infrastructure.
"It's not a complete redo, but it is an extensive refresh of the program we had in place for a number of years, but wasn't utilized," said Paul Brodie, vice president of channel at Virtual Instruments, based in San Jose, Calif., who joined the company four months ago. "One thing we recognized pretty quickly was we needed to look at our channel program and make some changes to make it more relevant."
One shift: forgoing the traditional channel program's focus on hitting revenue targets as the basis for measuring partner performance. Instead, Virtual Instruments wants channel companies to introduce new customer opportunities to the vendor's sales pipeline.
"Those are the things that are going to prime the pump for future business, and those are the things we want to reward partners for," Brodie explained.
Partners' upward movement through the tiers of the VIP program will be based on their ability to deliver those new customer opportunities. And a channel company that brings an opportunity to Virtual Instruments will be protected via deal registration and associated discounts.
"[Deal protection] is not a couple of points. It is going to be 10-plus discount points," Brodie said.
A partner wishing to bid for the same opportunity another partner has already registered will be pushed back to a base level of discount, he added.
Other program features include simplified partner onboarding and access to marketing development funds for partners at the VIP Gold and VIP Platinum tiers.
Current Virtual Instruments partners include World Wide Technology and, in the federal space, Carahsoft Technology Corp. and ViON.
"We have a focus on the big nationals, but we are very interested in some of the smaller, regional players," Brodie noted.
Kaseya releases VSA 9.5 software
IT management platform provider Kaseya has launched the latest version of VSA, its flagship remote monitoring and management software.
Version 9.5 of VSA was created in response to feedback from customers, such as Managed services providers (MSPs), around both the "nitty-gritty things" and larger elements of the software's design, said Frank Tisellano Jr., general manager at Kaseya, based in Waltham, Mass. "[VSA 9.5] is a big release for us because it is hyper-focused on feedback and the metrics that we glean from the way our customers use VSA in the field," he said.
MSPs will find that VSA 9.5 introduces improvements to technician experience; tighter integration with Kaseya's professional services automation product, BMS; and backup automation using Kaseya Cloud Backup, the company said. Additionally, Kaseya expanded VSA's capabilities for integrating with third-party technology partners. Current integration partners include Warranty Master, Acronis, Carbonite, Customer Thermometer, Webroot and Bitdefender.
Tisellano noted that while Kaseya is focused on integrations with specific partners, the vendor is open to working with customers that want to build integrations themselves.
"We are absolutely willing to hear from anybody who has a great idea and wants to integrate with the VSA ecosystem," he said.
Other news
Network security vendor WatchGuard Technologies unveiled a learning management system for value-added resellers and managed security services providers. Available through the vendor's partner portal, the WatchGuard Learning Center provides technical and sales training, according to WatchGuard.
SonicWall reported that its SecureFirst Partner Program, which was launched in November 2016, has grown to more than 21,000 registered partners. The security vendor also cited increasing momentum for SonicWall University training program. Partners that earn SonicWall certifications have experienced a revenue increase of 7% year over year and a 21% quarter-over-quarter increase in revenue attainment, SonicWall said.
HyTrust, a provider of software for workload security in multi-cloud infrastructure, appointed Jason Cowie as its vice president of global channels. In his new role, Cowie will oversee the development of a global partner ecosystem for the vendor.
Ingram Micro Inc. promoted Kirk Robinson to the post of chief country executive for the U.S. He was formerly channel chief and go-to-market leader.
Market Share is a news roundup published every Friday.