Luiz - Fotolia
Why Rackspace rebranded, elevated multi-cloud services
Rackspace Technology wants to raise its profile as a multi-cloud service provider. Along with a rebranding campaign, the company launched a set of multi-cloud offerings.
Rackspace again has a new name. The company says the change isn't reflective of an identity crisis, but rather to illustrate that it can help organizations satisfy wide-ranging cloud needs.
Now known as Rackspace Technology, the rebranding -- the fifth in the company's 22-year history -- aims to demonstrate how it is more than a managed hosting provider, according to its chief solutions officer Matt Stoyka.
"It helps differentiate us while holding onto the Rackspace legacy," Stoyka said. "It's a great way to encapsulate our solution mindset."
As part of its rebranding, Rackspace Technology also this month launched four multi-cloud services designed to give its customers a "comprehensive" way to advance their digital transformation goals, Stoyka said. The four services aren't entirely new to the company, but Rackspace Technology is now emphasizing them to let potential clients know what they've been missing, he said.
"We have these capabilities, but we are working very hard to have more clear messages to customers and put emphasis on the tremendous success we have had," Stoyka said.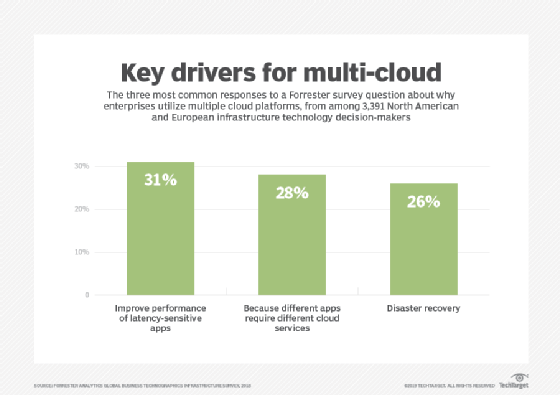 According to Stoyka, the four multi-cloud services are the following:
Cloud Optimization, advisory services that aim to help customers improve cloud costs and performance in a changing market;
Cloud Security, which provides expertise on how to maintain cloud and enterprise compliance;
Cloud Native Enablement, which looks to support customers' transformation to a multi-cloud infrastructure so they can take advantage of cloud-native applications and a DevOps culture; and
Data Modernization, services that help companies make the most of AI, machine learning and predictive learning, so they can improve operations and monetize their data, he said.
Rackspace Technology still offers managed public and private cloud services, but companies increasingly want to create a multi-cloud infrastructure to shift workloads and data to specific clouds that match their needs, Stoyka said.
Founded in 1998, the company has been known as Rackspace.com, Rackspace Managed Hosting, Rackspace Hosting and, most recently, Rackspace. The San Antonio company last year purchased Onica, an AWS partner, and in 2018 acquired RelationEdge, a Salesforce consulting partner.
The dozen acquisitions in Rackspace Technology's history have made the company what it is today, Stoyka said, but the Onica and RelationEdge deals set up the company to focus on advising organizations how to make full use of cloud. Rackspace Technology, he said, is incorporating the best ideas of those two companies' consultative and advisory practices to inform its strategies.