Moving VM testing from VMware vSphere ESX/ESXi to Workstation
VMware admins can't skip VM testing just because it eats up vSphere resources. Testing ESX/ESXi VMs in VMware Workstation frees up vSphere for production.
Virtual machines should undergo testing before deployment in VMware vSphere infrastructures. This isn't always possible in vSphere, but VMware Workstation is a good alternative.
Virtual machine (VM) testing in vSphere requires allocated resources and a consistent online connection to the vSphere infrastructure. To test ESX/ESXi VMs in Workstation instead, pay attention to the VM installation profile and settings.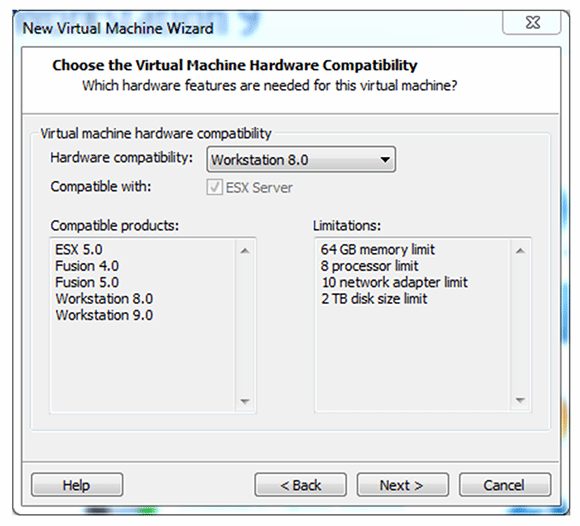 Figure 1. Select the right Workstation version to ensure compatibility with your ESX or ESXi version.
Creating and testing VMs in Workstation
VMs built in Workstation will not work in vSphere without the right installation profile. When you create the VM, indicate the Workstation version with which it must work. Selecting a newer version of Workstation (such as Workstation 9) means losing some compatibility with older versions of Workstation or ESX, because newer features are not supported by lower versions.
More ways to use Workstation in a production setting
Allocate VMs based on ESX host resources
10 ways to repurpose Workstation as an admin console
Test ESXi network changes in Workstation
If you want to ensure that your VM works with the version of ESX/ESXi in your production environment, select an older VMware Workstation version at this point. Workstation will show you which product versions are compatible with your choice. This profile is difficult to modify later, so choose wisely.
The hardware you assign to the VM should be more or less comparable to the hardware in your vSphere production environment. Even though you can modify many settings at a later stage, VM testing is more effective if the Workstation environment mimics the ESX/ESXi setup as much as possible. In particular, consider your virtual networking. If the VM will have four network interface cards (NICs) while running on the host, then test its performance by configuring four NICs for the VM in Workstation.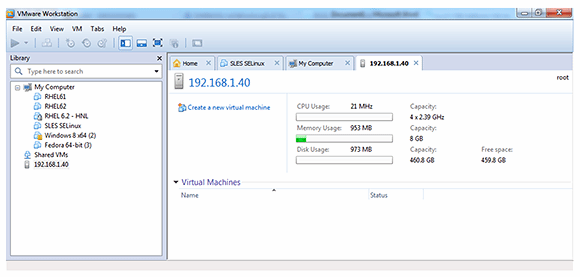 Figure 2. After connecting, the ESXi console is integrated in the VMware Workstation view.
Moving VMs to ESX/ESXi
After you create and test the virtual machine in Workstation, it's ready to be uploaded to vSphere. Make a connection to the remote server using the "Connect to Server" option in the VMware Workstation "File" menu. You can connect to a remote ESXi server, a vSphere server or another instance of VMware Workstation. The VMs can go onto either an ESXi or a vSphere server. When you establish the remote server connection, its current settings will display in the Workstation interface (see Figure 2).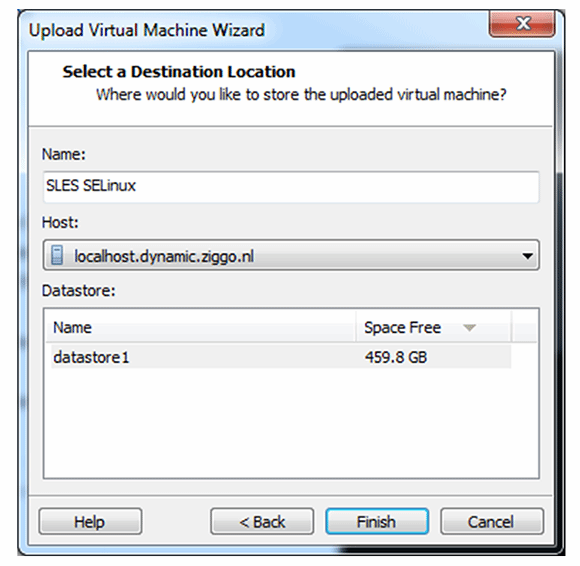 Figure 3. Selecting the target data store is important when uploading VMs to vSphere.
The rest of the procedure is easy. Right-click on each VM that you want to upload to vSphere, then select the "Upload" option. By default, Workstation will show all available remote servers for the VM. Select the target data store; complex ESX/ESXi environments will have several data stores listed. Verify your choice before clicking "Finish."
Depending on your network speed, the VM upload may take a while. Once it loads, the VM can be used like any other machine in your production infrastructure.
Testing VMs in VMware Workstation before they deploy in vSphere might seem like an extra step, but it's a valuable one -- and the procedure is easy. Just remember to install the VM as compatible with the ESX hardware settings. Once you've finished testing the VM, you can upload it to the vSphere environment.
Dig Deeper on VMware ESXi, vSphere and vCenter