Monkey Business - Fotolia
How do you determine the right point for chatbot-human handoff?
Customer experience can be adversely affected when chatbots don't transfer the call to a live agent at the right time. Here are some guidelines and best practices for initiating that handoff.
Chatbots are a great option for handling frequent, easy-to-answer questions. They are designed to enhance the customer experience by providing efficient and effective answers without requiring human intervention.
In the International Customer Management Institute (ICMI) contact center, 90% of questions are related to simple, linear topics such as product cost, event dates, purchasing process, etc. The other 10% are more sophisticated interactions, covering multiple topics or requiring a higher level of service such as applying a discount code across multiple orders or applying a credit.
So, what happens when a bot is presented with a sophisticated customer question or a request that it just can't handle, and a human needs to be engaged? This is where contact center leadership must establish guidelines and best practices for chatbot to human handoff.
Overall customer experience and criticality of the customer chat should be the primary focuses of these guidelines. This sounds simple, but contact centers often don't have the customer's needs in mind, resulting in processes that are self-serving and detrimental to the overall customer experience. If a topic is related to a critical situation, sensitive information or security, then chatbot to human handoff should occur immediately.
For example, in a training customer care contact center, the statement, "My class is about to start," could initiate chatbot to human handoff immediately, due to the critical effect on the customer's schedule. Bots must be trained to identify markers for initiating a handoff. If a customer expresses dissatisfaction or uses keywords that express emotion, a key area to look at is whether the bot can be trained to analyze this language and initiate a handoff.
Finally, one of the most important guidelines to establish is customer control -- that is, enabling customers to determine when they want to talk to a live agent or ask to be contacted at a later time. If a customer doesn't want to talk to a bot, don't force it. A best practice is to have your bot greet customers and let them know that they are speaking to a bot, and list the ways the bot can assist them. This is where you can provide the customer the option to transfer to a live human.
Providing a "chat with agent" button is another example of how to make this a more effortless experience. But before transferring a customer, be sure that all interaction communication and information has been captured, documented and transferred. Repeating information after a handoff is a customer experience killer.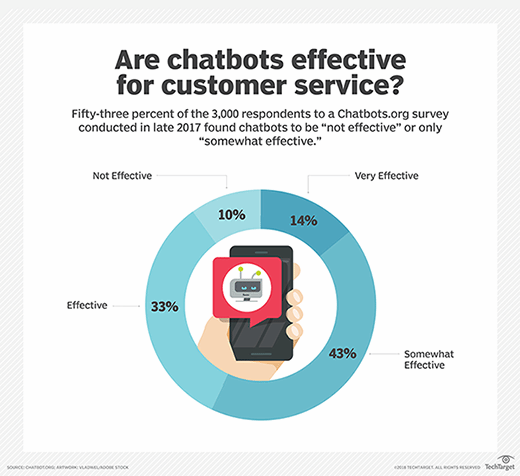 Dig Deeper on Customer service and contact center