nanomanpro - Fotolia
4 digital marketing best practices for businesses
Some digital marketing strategies for reaching customers include creating empathy and trust in marketing campaigns, personalizing content and having an omnichannel presence.
Marketing strategies have changed over the years, shifting from traditional campaigns in print, broadcast, radio and television to the digital realm of mobile apps, emails and websites.
While there is still a place for traditional marketing methods -- especially when it comes to reaching the older generation -- businesses can't ignore more modern methods of reaching consumers.
Here are four digital marketing best practices for businesses to follow to reach the most customers.
1. Create empathy and build trust with consumers
Marketing is about cutting through the noise and drawing customers to a specific company's product or service. This can be done using humor in marketing campaigns, and a strategy called influencer marketing.
Using humor enables companies to poke fun at themselves, demonstrating shared pain points to create the empathy and human connection that consumers seek. Businesses can use humor in emails, on social media, websites and in chat interactions. A company may create a humorous 404 error page to display to users when a webpage is missing, giving people a laugh and creating that human connection. The Walt Disney Co., for example, created a 404 page that features a character from Inside Out saying, "Awww ... don't cry. It's just a 404 error! What you're looking for may have been misplaced in long-term memory."
Influencer marketing is another way to connect and build trust with consumers. Using this strategy, businesses don't directly market to customers. Instead, they use social media influencers -- people that are established in specific industries that consumers trust -- to spread the word and promote a brand.
SAP, for example, uses this strategy to draw people to its brand, selling an experience and trust rather than a product. An influencer marketing strategy includes having a social media presence, being selective with influencers and empowering influencers to tell a business's story.
2. Maintain an omnichannel presence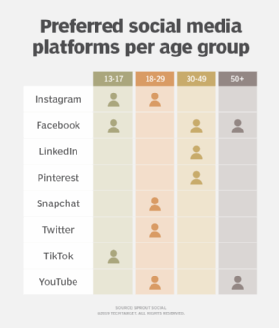 Businesses need to meet customers on the digital channels in which they spend time. Consumers may switch between channels throughout the day, and it's necessary to give them similar experiences within each. Digital channels include social media, email, mobile apps and business websites. Businesses should be active on the channels their customers use and maintain consistent branding.
Sally Beauty Supply, for example, partnered with Project Runway to provide customers with beauty tips and help them recreate looks from the reality TV show. The marketing campaign included a mix of emails, brand website and social media posts, YouTube videos and a sweepstake.
It's also important to note that different age groups congregate on different social media platforms, so businesses must know what audience they are targeting to get the right information in front of the right people.
3. Use marketing automation tools
Another digital marketing best practice is the use of marketing automation software to help save time and resources on repetitive tasks within businesses such as emails and social media management, and to assist in lead generation and customer segmentation.
Many marketing automation platforms can track customer activity, and when businesses use those tools in conjunction with a CRM system, customer information can be shared, giving both sales agents and marketers insights into the consumer.
There are several large marketing automation vendors on the market, including Adobe Marketing Cloud, HubSpot marketing automation, Oracle Marketing Cloud and Salesforce Marketing Cloud.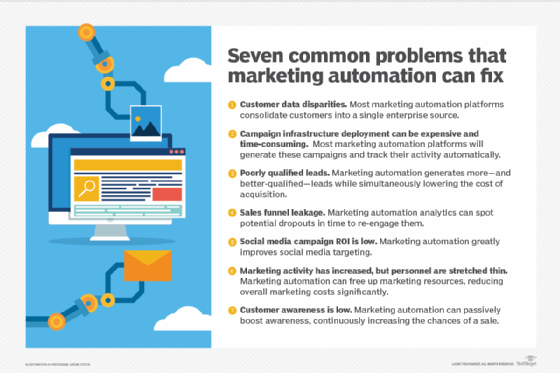 4. Personalize marketing content
Personalization is a big factor in providing an exceptional customer experience, and a digital marketing best practice is to maintain that personalization across each channel that consumers use. A personalization engine is one way for marketers to customize content for consumers.
Personalization engines run in the cloud and connect with business content through a content services platform, defining customer segments and monitoring choices that customers make. This enables businesses to get the right content to the right people based on the information a company knows about them, using both implicit and explicit data.
There are a number of personalization engine vendors on the market, including Episerver Personalization suite, Evergage 1 Platform and Google Optimize 360.