auremar - Fotolia
AMAC prioritizes first call resolution for a better CX
AMAC uses TetraVX unified communications and the cloud contact center platform Five9 in its three call centers to improve agent workflow, as well as member experience.
Among the most important metrics measuring call center efficiency and performance, first call resolution -- resolving customer issues the first time they call -- typically ranks in the top three, if not No. 1. It reflects the ability to answer customer questions efficiently and accurately.
Like most companies, the Association of Mature American Citizens (AMAC) prioritizes first call resolution, along with short hold times and skill-based routing, in its three call centers. The group lobbies in Washington, D.C., on behalf of its million-plus senior citizen members, as well as sells discounted services, such as Medicare supplemental plans, care insurance and travel deals.
First call resolution is particularly important to the demographic that the organization serves, AMAC IT Director Dave Kane said.
"Obviously, the end goal is to give the best and most satisfying experience so they are willing to do business with you again," Kane said. At AMAC, this effort is aided by TetraVX, a unified communications-as-a-service company that integrates enterprise communication services, such as chat, voice, presence information and video or web conferencing tools, into one platform.
The AMAC tech stack
TetraVX can run on its own, or when an organization has a contact center like AMAC does, it can integrate with the cloud contact center platform Five9, which logs calls, actions and resolutions. TetraVX, which is part of Netrix, also provides the underlying communications network for AMAC.
Network quality was one of the main reasons AMAC chose TetraVX and Five9 over several competing platforms it considered. "The network time on both systems is the best I have seen, and I am coming up on 30 years in the business," Kane said. "At the end of the day, you can have all the bells and whistles you want, but if you don't have a network to get out on, it doesn't mean anything."
Together, Five9 and TetraVX organize omnichannel communications so agents can take care of customer service requests on a variety of channels and see a full view of the customer's history with the organization without switching applications.
There are still a lot of manual, behind-the-scenes things that have to go on at call centers for the agents to find out the answers to your questions. What we are trying to accomplish is getting that information to the agents faster and easier.

Wendell BlackFive9
Agents need to have in-depth knowledge of the customer -- who they are, how they like to communicate, what they have purchased and what problems they have had in the past -- and be able to respond accordingly in order to create a positive customer experience (CX). "I really think customers are going to come to expect more of that behavior than they do today," said Kara Longo Korte, director of product management at TetraVX.
Better interface, happier agents
Being able to see all that customer information within one system, rather than many different systems cobbled together, creates a more positive agent as well and minimizes agent attrition, according to Korte. Running the combination of TetraVX and Five9, it's easier for AMAC agents to contact staff in other departments, such as IT or billing, and route customers to someone in those departments who can either take the call or otherwise quickly address a customer's question.
"There are still a lot of manual, behind-the-scenes things that have to go on at call centers for the agents to find out the answers to your questions," said Wendell Black, vice president of channels and international business at Five9. "What we are trying to accomplish is getting that information to the agents faster and easier."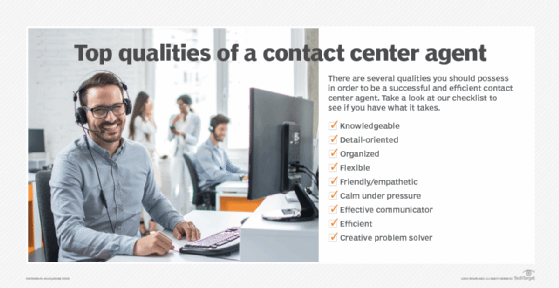 With the TetraVX and Five9 integration, AMAC call centers have been able to get more granular with skill-based routing. For example, agents need to be licensed in a state to sell Medicare supplemental plans, so when a call comes in, the system will register the area code and forward the call to an agent who is licensed in that state. This minimizes the need for agents to transfer members and ultimately aids in first call resolution. The call center was not able to do these kinds of intricate call flows before implementing TetraVX and Five9, according to Kane.
Testing concierge agent model
AMAC has also tested out pairing members with personalized agents. Agents now have their own callback cues so that, when an AMAC member calls, the call is automatically routed to that agent. If that agent is not available, members have an option to either be transferred to a different agent or get a callback from their personal agent.
"When you give the customer a choice, they don't feel like they are getting jockeyed around," Kane said. "That definitely improves customer experience." And a good CX compared to a bad one can be the difference between a one-time customer and a repeat customer.
A CX trends report by InMoment in 2018 found that 65% of customers reported that staff interaction, whether in store, online or over the phone, highly influenced their decision to buy products from a brand. On the other hand, 23% of customers said they are four times more likely to stop shopping with a brand after a bad experience, which means there is a lot of pressure on agents to make a good impression.
"We find that the majority of people still like to talk with humans, whether it is in chat or voice," Black said. "We just need to make the agents they are talking to more efficient, more effective and deliver a better experience to everybody to continue to raise the bar on what customer service can be."
Dig Deeper on Customer service and contact center