Improving customer engagement strategies with CRM tools
There are several different types of CRM tools that can be used to improve your customer engagement strategies.
Staying aligned with the needs and expectations of today's customer is a challenging task for organizations of all sizes. There are many more moving parts to customer engagement than in the past, but less time to string together enough meaningful interactions to create full-blown relationships. That's why organizations are turning to customer relationship management (CRM) tools to implement repeatable, consistent strategies for customer engagement.
CRM focuses on helping organizations systematically manage the processes involved in acquiring customers and maintaining good relationships -- or, in basic terms, how they go about finding, catching and retaining good customers for as long as possible. While it's still critically important for CRM to optimize internal operations and systems of record for customer information, organizations also want them to be systems of engagement that proactively help build and sustain ongoing relationships with consumers.
Who needs CRM tools?
Creating and sustaining good customer relationships today requires organizations to have a philosophical model geared toward putting the customer first: Be FAIR -- flexible, analytical, interactive and responsive. Customer behavior, needs and expectations are changing as fast as new technology is being introduced. And as these changes accelerate, companies with FAIR customer engagement models will already be set up to be aligned with customers for an extended period of time. This means modern CRM tools and strategies will play an increasingly important role in the success of most, if not all, businesses today. As companies use content to target customers with shrinking attention spans, there are fewer opportunities to turn clicks into customers and brand advocates. This is why CRM has become a necessary technology and strategy that companies can't afford to ignore.
The foundation of CRM
Today, there are three main foundational areas of traditional CRM: marketing automation, sales automation and customer service.
Marketing automation involves the finding part of CRM and centers on identifying potential customers, nurturing them and using software to prioritize those efforts. To that end, marketing automation involves methods such as lead generation, lead scoring; lead nurturing, which tracks leads and develops them into sales-qualified leads; and lead conversion, which converts those leads into contacts, accounts or sales opportunities. Targeting content to the right audience based on analyzing social data is important for companies' marketing efforts. Employing content (email, SMS, video, blogs, display ads, etc.) to attract the attention of prospects searching for solutions to their challenges is just the first step. Turning that first interaction into a convertible lead requires processes and systems that use data to determine what leads to pursue and which to avoid, how to nurture different lead types and when a lead is ready for the sales team.
While list building, creating landing pages and blasting out email marketing campaigns comprise the basics of marketing automation, there are more sophisticated technologies and uses. Adobe's Marketing Cloud enables organizations to send a contextual email that can be updated as a recipient opens it. For example, an email sent on Monday to a person living in Atlanta would include an offer to make a purchase at a local store. But if the recipient doesn't open the email until Wednesday while in San Francisco on a business trip, the message is updated to include an offer at a store located closest to his or her location. The email could include a Save to Wallet option that would digitize the offer and put it on his or her phone via Google Wallet or Apple Passbook, increasing the likelihood of the offer being redeemed. Just as important, marketing automation products from companies such as HubSpot, Marketo and InfusionSoft are integrating with services such as GoToWebinar and video marketing platform Vidyard to streamline the lead generation and qualification process, making it easier to exploit lead activity and data from other important systems-driving acquisition activities.
Sales automation. The sales process must be as efficient and effective as possible. Sales and marketing must work together to figure out how to use marketing's information about what activities and content was used in order to provide valuable context to the sales cycle. Using a system to track the stages involved, activities performed, which resources to use and the likelihood of closing all help to manage the process. This also helps sales professionals and sales management get a better handle on what's in the pipeline, when to expect deals to close and what activities win more deals. Tools from vendors such as Lattice Engines, SalesPredict and Infer help companies understand which deals are ready to win and what it will likely take to close them.
More than ever, CRM is a part of the overall customer journey ecosystem.
Sales today is also about aligning the sales process to the buying process of savvy customers who are doing their own research and determining which vendors they want to engage further. Understanding where they are in their customer journey and having systems and processes in place to send them the right content at the right time help the sales team anticipate the kinds of information buyers want to make their decision. From a more foundational perspective, modern sales automation systems still must handle the basics such as managing contact information, tracking tasks and activities and facilitating general account and territory management. These systems should also make it easy to manage pipelines at the individual level while providing the big picture at the management level for forecasting purposes.
Many sales force automation applications, such as those from Salesforce.com, SugarCRM and others, enable companies to transfer leads from marketing activities into the proper sales processes at the optimum time in the sales cycle. Additionally, these systems are also integrating with sophisticated pricing and quote management systems from companies such as Callidus Cloud, PROs and Aptus, providing even more sales intelligence and efficiency during the process.
Customer service. In many cases, customer service is the most important piece of the CRM puzzle. Studies have shown that acquiring a customer is several times more expensive than retaining a current customer. Additionally, the benefits of turning one-off customers into loyal ones and possibly brand advocates can extend well beyond the value of individual transactions. Providing fast, accurate responses to customer questions and the ability to proactively guide them to more efficient ways to use products or services are critically important to extending the customer lifecycle.
Implementing the right service processes to handle customer issues, assigning them to the right person and having the right escalation procedures in place are important pieces of the service puzzle. Providing libraries of content to guide customers on support issues (or knowledge bases), live chat or mobile apps may be what customers need to get the level of service they expect. Or possibly an active customer support community where customers help one another is needed to scale your service reach. There are many approaches and options for creating great customer service experiences, and it's important to put the right ones in place to reap the benefits.
To underscore the importance of weaving customer support processes into highly used engagement channels, Zendesk, which provides a cloud-based support platform, recently partnered with Facebook to allow customers to receive order information and interact using Facebook Messenger. Conversely, companies can engage with customers and manage support requests directly from Facebook Messenger.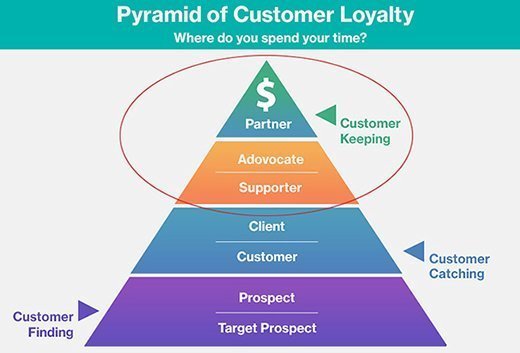 The evolving CRM tools market
The role of technology in delivering CRM has also evolved with the times. Although there are several on-premises CRM tools available, most of the best technologies today are cloud-based, making it easier and less expensive to get started.
If you have minimal integration and customization needs, cloud-based products can be managed from within the business unit. But if you require a product that can be integrated with mission-critical back office systems such as ERP, or your company requires deep customization to your system, you'll probably want your IT staff to take the lead in administering the system. And if you don't have the internal IT expertise or resources available, finding certified service partners to help implement and maintain a CRM tool should be an important part of the selection process.
Companies such as Salesforce.com, Microsoft, SAP and Oracle provide the full suite of CRM and related products that cover marketing, sales and service. However, this kind of encompassing functionality isn't only for enterprise-level organizations; companies such as Zoho provide a full suite of CRM-focused apps for small and medium-sized businesses. But, as noted, many technologies address the specific needs of companies that are in specialized markets.
More than ever, CRM is a part of the overall customer journey ecosystem, where systems of record, systems of engagement and systems of intelligence need to work together in near real-time to help companies meet customers' growing expectations. CRM, ERP, content management, E-commerce, data analytics and other systems provide each other with certain pieces to the customer engagement puzzle, making it critically important to put the right systems and frameworks in place to stay aligned with customers as they evolve.
Finally, mobility is a major consideration when determining which technology is needed to implement your CRM tool. How much needs to be done via mobile devices and which mobile device types will be used? This could be incredibly important to the success of your CRM implementation, particularly from a user-adoption perspective, and especially with the sales team. Making it easier for sales reps to enter valuable information about their interactions with customers and prospects can be addressed with mobile apps that automatically associate emails and phone calls to contact records. This creates a solid win-win, as sales reps get to focus on relationship building -- and not data entry -- and management gets the data it needs to make better decisions from a forecasting and resource allocation perspective.
People, process and technology
CRM has always focused on having the right people involved, using the right processes, implemented with the right technologies to manage relationships with customers. While it's imperative you select the right tools to help your company implement CRM successfully, the strategy you develop to engage customers will play a primary role in deciding which technology to invest in.
Dig Deeper on CRM tools and strategy