Sergey Nivens - Fotolia
Twilio Conversations, SendGrid Ads broaden cloud CX platform
Twilio extends its customer communications platform to support MMS, SMS and WhatsApp chat, as well as to support ad campaigns for Facebook, Instagram and YouTube.
Twilio has debuted Twilio SendGrid Ads, Twilio Conversations APIs and Media Streams at its Signal user conference in San Francisco. The contact-center-as-a-service vendor, which gears its Flex platform at contact centers employing 500 or more agents, also added on Tuesday group conversations to its service platform.
SendGrid Ads signals that Twilio is expanding further into market automation. The product facilitates the creation of Facebook, Instagram and Google display ads from within the SendGrid email platform, which Twilio acquired last year. The platform also manages service emails, such as shipping notifications and marketing emails.
Display ads let Twilio customers use email data to sign up new customers from Facebook, Instagram or Google campaigns and also to retarget existing customers who might have shown past interest in a product or service, chief product officer Steve Sloan said. While many companies already have that marketing capability in their existing martech stacks, it's often accomplished by moving data across multiple apps or platforms.
"You would see folks go across a range of systems in order to get this done," Sloan said. "Everything they knew about those customers was locked in these independent systems. Over the long term, our vision is to have a single customer engagement platform."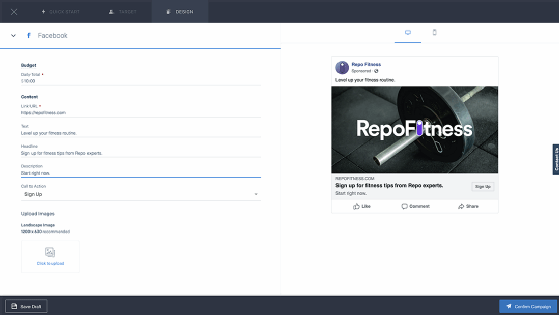 Conversations opens up group discussions
Twilio Conversations APIs enable group conversations on SMS, MMS, chat and WhatsApp, as well as the archiving of those conversations. Only one-to-one chats were available before, said Scott Fallon, VP of product marketing at Twilio. The vendor focused on messaging channels first, because that's where user customer conversations are most frequently taking place. APIs supporting more social apps are likely to come in the future, he said.
Over the long term, our vision is to have a single customer engagement platform.

Steve SloanChief product officer, Twilio
Supporting multiple messaging channels makes sense because their popularity differs by region, Gartner analyst Dan O'Connell said. For example, U.S. customers prefer SMS as a chat channel with the companies from which they buy goods and services, while WhatsApp is a common substitute for SMS in Europe, Asia and South America, where carriers charge per-text fees for SMS.
Twilio also introduced the public beta of its Media Streams API, which connects live voice calls to their customers' AI tools, such as agent assistants and services like Google and Amazon transcription. The idea is to more quickly solve customer problems while agents are on the line with them, and to provide faster sentiment analysis on tone and content of calls to improve agent performance, the vendor said.
Taken together, the new Twilio platform features position the company not only to compete with traditional call center platform providers, such as Genesys, Cisco and Avaya, but also with newer entrants such as Amazon Connect, O'Connell said.
Also, the modularity of Twilio's cloud platform makes it a fit to integrate with CRM platforms, such as Salesforce, as well as add new channels to an existing call center infrastructure. "The building blocks are there where you can take certain components of Flex and beef up an older, even legacy contact center that is more voice-based," O'Connell said.
Conversations starts at $0.03 per active user, per month and $0.25 per gigabyte of underlying storage fees, in addition to WhatsApp or SMS fees incurred. Media Streams is priced at $0.004 per minute plus the fee for associated Programmable Voice IVR minutes and phone numbers used during the duration of the call. Twilio SendGrid Ads pricing is media cost plus $50 a month, plus 5% of any media cost over $500.
Dig Deeper on Customer service and contact center