adam121 - Fotolia
HubSpot Marketplace updated to get free CRM users to buy apps
HubSpot introduces new features to marketing automation and CRM platform, and revamps its apps marketplace in hopes of driving revenue from newfound free-CRM customers.
BOSTON -- HubSpot customers looking for features that aren't included in the platform or connectors to outside applications or data sources will better be able to find them on the platform's updated Marketplace partner platform, launched this week by the marketing automation vendor.
The upgrades include better search of HubSpot partner tools, training materials and more granular pricing data and explanations of how data flow works for each app. HubSpot Marketplace additions were the highlight of a bundle of announcements made at the HubSpot Inbound user conference here this week, which also included e-signature and AI records deduplication tools for its marketing automation platform, available later this year.
HubSpot Marketplace now has more than 300 HubSpot certified apps and extensions -- which perform tasks within HubSpot -- and integrations, which move data between HubSpot and other platforms. It's part of a long-term plan to expand the platform to eventually include professional services, said HubSpot product SVP Christopher O'Donnell.
"The more free users we have, the bigger the distribution play becomes for partners," he said.
Still hasn't taken off
HubSpot first launched a services platform in 2009 and an apps platform in 2011, and quietly de-emphasized them because the company didn't have enough customers at the time to drive enough momentum to keep it going, a HubSpot spokesperson said. HubSpot relaunched it in 2016.
The more free users we have, the bigger the distribution play becomes for partners.

Christopher O'DonnellProduct SVP, HubSpot
Earlier this year the company reported more than 60,000 customers use its platform, and O'Donnell claimed the number of HubSpot customers overall surpassed 100,000, thanks to spikes in usage of its free CRM as well as free CMS tools.
Users we spoke to at Inbound aren't using the HubSpot Marketplace much, if at all, and developers aren't yet getting that much action, business-wise, from being a part of it. The value the app stores bring, however, is validation that a particular third-party vendor has done enough integration work to pass HubSpot's approval process.
It signals to customers they won't have to start from scratch developing their own HubSpot connectors to outside applications for their sales and marketing campaigns, or perform more basic functions like scheduling customer meetings or creating short videos for social media.
"We've used it sometimes, but not much," said Carol Giacon, digital coordinator at Sao Paulo marketing agency Omiexperience SA.
Giacon finds value in the HubSpot Marketplace's content templates and has used few key integrations with outside SaaS services such as Eventbrite and GoToMeeting. But she doesn't go to the partner platform to shop around to see what new integrations are available.
The problem with app stores
The consensus of four HubSpot partners who either have current or planned future HubSpot Marketplace integrations, Hugo, Coda, Terminus and Wave.video, was that being available on app marketplaces, including the biggest -- Salesforce's AppExchange -- drives only a small percentage of their business.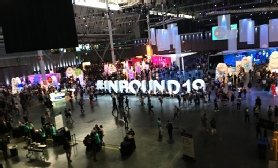 "Discoverability is critical to us -- so any effort a marketplace provides is critical -- we'll take the leads," said Darren Chait, cofounder and COO of Hugo, a San Francisco-based SaaS vendor of a meeting-notes sharing tool. "Having said that, we find that people come to us [first], and then they'll go connect to HubSpot. We don't see HubSpot users looking to connect Hugo."
Partner platforms benefit both the host and the vendor, said Predrag Jakovljevic, principal analyst at Technology Evaluation Centers: The vendors get more features and connectors to other platforms they don't have to develop themselves, and the developers get exposure to new customers.
But it's another group of HubSpot partners -- marketing agencies -- who stand to benefit the most by driving business through the HubSpot Marketplace, Jakovljevic said. If they want the app stores to be a successful business driver, he said, they need promote it to their customers.
"If it's up to the end-user to look and find, it's not going to work," Jakovljevic said. "It's a major partner play."