Gajus - Fotolia
Zendesk Relater primes customers for remote call center work
Zendesk focuses on fledgling Sunshine and Sell CRM platforms, as well as helping its well-established customer service base switch to remote call center work.
Zendesk, the cloud platform vendor that made its name with its Support Suite customer service platform for SMBs, is moving into CRM. But during the coronavirus crisis, the company quickly moved its own operations to at-home virtual work as it supports its 150,000 users, many of which are launching remote call centers amid spikes in customer service interactions.
"Even companies that are already flexible and using Zendesk are experiencing dramatic increases in their volumes, because a lot of people are trying to work remote right now," said Colleen Berube, Zendesk CIO. "We have a piece of our business where we are having to help companies scale up their abilities to handle this shift in working."
Even though the vendor did support some remote work before the coronavirus work-from-home orders hit, immediately rolling out work-from-home for Zendesk's entire organization wasn't straightforward, because of laptop market shortages. Like many companies, it required a culture shift to move an entire operation to telecommuting that included new policies allowing workers to expense some purchases for home-office workstations.
"We don't have any intention of recreating the entire workplace at home, but we wanted to give them enough so they could be productive," Berube said.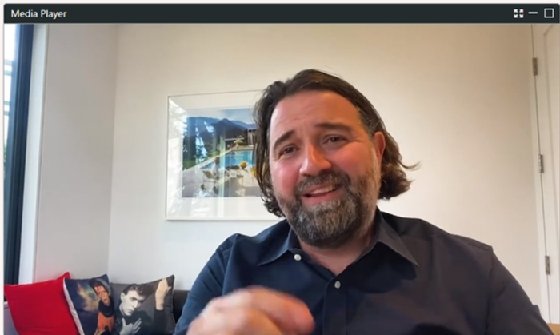 Among Zendesk's prominent midmarket customers so far are travel and hospitality support desks "dealing with unprecedented volumes of cancellations and refunds," as well as companies assisting remote workforces shipping hardware to their employees, said Zendesk founder and CEO Mikkel Svane at the Zendesk Relater virtual user conference Tuesday.
"Using channels like chat have helped these customers keep up with this volume," Svane said.
Zendesk has seen interest and network use in general grow among customers who need to bring remote call centers online during shelter-in-place orders from local and state governments. Easing the transition for users and their customers, Berube said, are self-service chatbots that Zendesk has developed over the last few years. She added that she's seen Zendesk's own AnswerBot keep tickets manageable on its internal help desk, which services remote employees as well as partners.
During Relater, Zendesk President of Products Adrian McDermott said that Zendesk AI-powered bots have saved users 600,000 agent hours by enabling customer self-service, adding that Zendesk customers using AI for customer support increased more than 90% over the last year. He said the company is betting big on self-service becoming the grand majority of customer service.
[Self-service is] not just going to a knowledge base and reading the knowledge base ... but it's about the user being at the center of the conversation and controlling the conversation.

Adrian McDermottPresident of products, Zendesk
"Self-service is going to be everywhere," McDermott said. "It's not just going to a knowledge base and reading the knowledge base ... but it's about the user being at the center of the conversation and controlling the conversation."
While some larger cloud customer experience software vendors such as Oracle, Salesforce and Google canceled even the virtual conferences that were planned in lieu of live user events, Zendesk assembled a set of pre-recorded presentations from executives at home and other speakers scheduled for its canceled Miami Relate conference and put on a virtual user conference renamed "Zendesk Relater."
Earlier this month, Zendesk released upgrades to its Sunshine CRM and Support Suite platforms. At Relater, the company announced a partnership with Tata Consultancy Services to implement Zendesk CRM at large enterprises.
Zendesk has the reputation of being a customer service product tuned for B2C companies, specializing in quick interactions. Its CRM system also has potential to serve that market, said Kate Leggett, Forrester Research analyst. Whether that will translate to enterprises and gain traction in the B2B market remains to be seen.
"It's very different from the complex products that Microsoft and Salesforce have for that long-running sales interaction, with many people on the seller side and many people on the buyer side," Leggett said.