kentoh - Fotolia
In COVID-19 economy, CX teams shrink despite greater need
B2B companies realign sales and marketing efforts as the COVID-19 economy creates slowdowns and layoffs for some, opportunities and new leads for others.
CX teams face uncertainties as sales slow and nervous CFOs reconsider marketing and advertising budgets and realign sales teams to new economic realities after COVID-19 shutdowns.
Outdoor digital camera manufacturer GoPro, for example, will restructure, laying off 20% of its workforce, with marketing hit hard. Last Wednesday, GoPro told investors that supply chain disruptions forced it to scrap much of its global distributor network and it will change to a direct-to-consumer sales model. To manage the transition, GoPro hired former Pandora CMO Aimée Lapic as its new CMO and said that sales and marketing cuts would extend "through 2020 and beyond."
Some 31% of 317 finance leaders surveyed recently by Gartner indicated that marketing budgets will be cut by more than 10% in 2020, and 18% said sales would also be cut. Those were the top two categories among corporate expense categories that also included real estate, HR, IT, legal, research and development, communications and procurement.
Travel and hospitality companies have laid off CX teams as most Americans have been ordered to stay at home, said Annette Franz, board chair for the Customer Experience Professionals' Association (CXPA) and CEO of CX Journey, a consultancy. CXPA members have told her of layoffs at trade-show companies, too. A CX team leader for a senior-living facility also told her that while he hasn't been let go, his projects have been put on hold. As far as her own clients, "I'm not hearing from anybody," she said.
"I've heard the whole spectrum, from people just getting laid off because their industry's hit so hard to 'full steam ahead,' because we know we need to listen to our customers, understand what they're going through so we can empathize and deliver a better experience for them," Franz said. "And I've sort of heard in the middle, too, where companies are backing off and slowing down because resources have been diverted or they didn't want to seem insensitive to customers."
Advertising, events spending shift
Tech companies including Citrix, Microsoft and Zoom have actually seen business increase massively, but most CX teams at B2B companies have had some tough choices to make with most of the country shut down for social distancing and most Americans under stay-at-home orders, said Constellation Research analyst Liz Miller.
At first, a lot of advertising shifted to digital channels such as Twitter and "pretty much every digital platform," she said. That decreased quickly -- especially on the B2B side -- as the days went on, because CX teams began to fear their budgets would be cut as the economy slowed.
Canceled live events that companies had planned to attend or host did free up budgets for new CX projects, but they also sent spending on live-event marketing in a "free-fall," Miller, said. For many organizations, live events are the second or third-largest line item in their budgets, so companies that support live-event marketing are also in a free-fall. She said she anticipates B2B CX teams will spend what's left of budgets on demand-generation activities such as content projects and virtual events.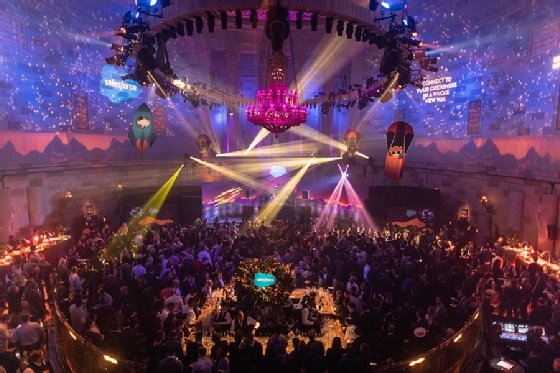 "People are still in the retooling stage right now," Miller said. "You just don't necessarily know where [they'll invest], because the minds and the behavior patterns of our customers are so dramatically changed. We're still trying to get a handle on what our customers want and trying to keep up with the messaging."
Messaging changed from opportunities to purchase goods and services to letting customers know that businesses were still open, what they were doing to serve customers during the pandemic and checking in on customers to ask about immediate needs and to confirm customers themselves were still open.
We're still trying to get a handle on what our customers want and trying to keep up with the messaging.

Liz MillerAnalyst, Constellation Research
"It's a post-pandemic mindset," Miller said. "How do we start to create a new normal, and create a conversational cadence around that? We haven't quite gotten there yet."
Sales teams making changes
As B2B sales teams try to meet their goals in what amounts to a partial shutdown of the economy, technology is helping to maximize what leads are left. Sales meetings and live events were the lifeblood for a majority of Databook users, said CEO Anand Shah. The cloud customer intelligence tool prioritizes leads and can be used to develop contact strategies and map the seller's value proposition to individual customers' needs.
With first-quarter sales projections out the window and the second quarter a blank slate as customers change their plans day to day, sales teams have to change their approach. "When selling to large enterprise customers, the status quo doesn't really hold in this environment," Shah said.
In pre-COVID days, salespeople would visit a customer, do a PowerPoint demo and make the sale by answering questions afterward to accommodate the customer's needs and concerns. Now, Shah said, buyers are more in control of the sale.
Databook users report their customers take sales meetings only when there's a tangible benefit for them this year, whether it be cost reduction, revenue increase or risk reduction. Enterprise software sales are still strong, but certain verticals such as airline and hospitality are not buying while their businesses plummet. Successful Databook users are finding new use cases for their software in verticals such as healthcare.
When Mobile World Congress and numerous Gartner events were canceled, it forced Databook customer Kinetica to quickly change its approach. The company, which offers streaming database analytics for a host of verticals including energy, finance, retail and healthcare, had committed most of its sales budget for the year on attending events.
"Those events are gone, but we still have to generate business," said Tom Addis, chief revenue officer at Kinetica. "Add to that the uncertainty that our customers have about their own financial situation and their budgets and pretty soon you see their budgets freeze up. Critical projects are put on the shelf."
After a week of adjusting to COVID-19 realities of working from home and cutting its own marketing budget, Kinetica changed its sales strategy to keep gathering leads even though the company's marketing team had no events to attend. Kinetica invested in lead generation though digital content including tech talks, webinars, podcasts and other pieces. It also invested in tightening website content overall, as well as its messaging and SEO strategy. This has led to more prospective customers asking for proof-of-concept models to demonstrate what Kinetica's platform can do for their particular companies, something that sales teams can perform remotely.
Addis said he believes the top of the sales funnel is key to surviving an impending global recession, and the companies that devote themselves to building it will recover more quickly and be stronger when the recession ends.
"That's where I've been focusing my time and the energies of my team," Addis said, adding that he's trying to be "realistic" about just how much of the live events pipeline the digital channels can replace, knowing it might not match it. "In this new world, we need to continue to reach out, but the form and factor is going to be different. We still need to feed the engine."
While marketing automation and sales data technologies can help bridge the gap in the digital, post-COVID-19 world when live events aren't available to gather leads, Addis said the most important part is making sure the data gathered from online outreach is relevant.
CX needed more so as companies adapt
In early April, Salesforce CEO Marc Benioff pledged there would be no significant layoffs for 90 days at his company. Not all CX teams spanning marketing, sales and customer support were so lucky. Some companies that haven't seen layoffs have seen CX budget cuts or delayed projects as business slows.
CXPA's Franz said that now, more than ever, CX teams need to continue their work in order to gauge sentiment through voice of the customer. Surveys are still effective, but companies shouldn't always push them right now, especially to under-the-gun sectors such as healthcare. But getting feedback through open-ended questions will help companies understand the changing economic landscape and how it drives different needs for their customers.
"It's going to vary by industry, but you do need to listen," Franz said. "We always want to take the time to understand our customers and use what we learn to deliver a better experience."
Franz said that CX teams who have created truly customer-centric cultures for their brands before COVID-19 are finding that it's easier for marketing and customer service to just continue what they're doing, in the same sympathetic voice, citing the examples of Delta Air Lines and Zappos.
"We shouldn't be treating our customers any differently, and employees should already know how to deal with customers," Franz said.