Sergey Nivens - Fotolia
Salesforce Vlocity acquisition gives rise to new industry clouds
Four new vertical-specific clouds debut from Salesforce -- for media, telcos, government and utilities -- as fruits of its Vlocity acquisition earlier this year.
Salesforce released three new industry-specific clouds today: Energy & Utilities Cloud, Media Cloud and Communications Cloud for telecommunications companies. A fourth cloud, named Public Sector Solutions and targeted at public entities that manage licenses, permits and emergency management, is planned for release next month.
The clouds come quickly on the heels of the $1.3 billion Salesforce Vlocity acquisition, announced last February and completed in July.
Vlocity, a longtime Salesforce partner, specialized in industry-specific customizations of Salesforce's CRM, marketing, e-commerce and service clouds. Vlocity founder David Schmaier retains the post of CEO of Salesforce Industries, the business division that creates clouds for new verticals.
While Salesforce has periodically dabbled in certain verticals -- it previously built clouds for healthcare, manufacturing, consumer goods, financial services, education, government, nonprofits and philanthropy -- the pandemic likely played some role in Salesforce jumping on Vlocity and rolling out custom clouds, said Nicole France, an analyst at Constellation Research. Schmaier characterized it as "accelerated three, four or five times," because of 2020's market.
"I think they were already headed down this path, but clearly the business pressures of the pandemic and the need to act quickly and effectively for customers have accelerated this trend," France said.
She added that the prospective customers in these verticals are ones with complicated tech stacks that likely include some proprietary or homegrown applications -- it's more likely those would be ripped and replaced with Salesforce than, for example, a Microsoft shop ripping out a customized Dynamics stack.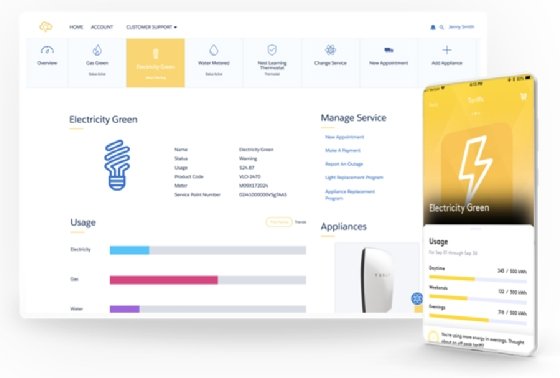 Already built on Lightning
Vlocity built vertical-specific Salesforce customizations on the Lightning Platform, which made incorporating them into the Salesforce universe quicker and more straightforward than software from other companies Salesforce has acquired, France said.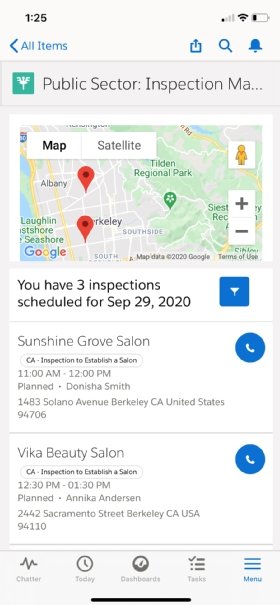 Having prebuilt tools, processes and common workflows for a particular industry makes Salesforce more straightforward to roll out for prospective customers, Schmaier said. Examples of those include policy application, premium quotes and claims tools for the insurance industry, or tools to help telecommunications salespeople sign up customers for lucrative "quad play" plans, including internet, voice, mobile and television. The vertical-specific Salesforce Vlocity clouds each have custom data models, too.
Schmaier said that Salesforce having a business unit for verticals will allow for cross-pollination between industries, which will speed innovation for all the clouds.
"One of the reasons we do 12 industry clouds is that not all of the best ideas are invented in one industry," Schmaier said. "We find things that people do in one industry and we can apply them to the next."
Salesforce announced the new clouds at its Industries Summit virtual conference today.
Salesforce's COVID-19 vaccine cloud
The CRM giant also released Work.com for Vaccines to enable public health officials and private healthcare organizations to roll out and track COVID-19 vaccinations.
Features include a command center interface for public health teams; vaccine appointment scheduling and inventory management; protocol tools to manage clinical training and safety protocols for patients; vaccination outcome monitoring; and management of public health notices.
The feature suite is a logical extension of the COVID-19 contact tracing tools Salesforce successfully launched in several states earlier this year, France said. That said, it's early enough in the vaccination development and rollout process that it's not clear at this time who will be the actual customers buying vaccine CRM features.